West African Primate Conservation Action announces the birth of rare monkey at Accra Zoological Gardens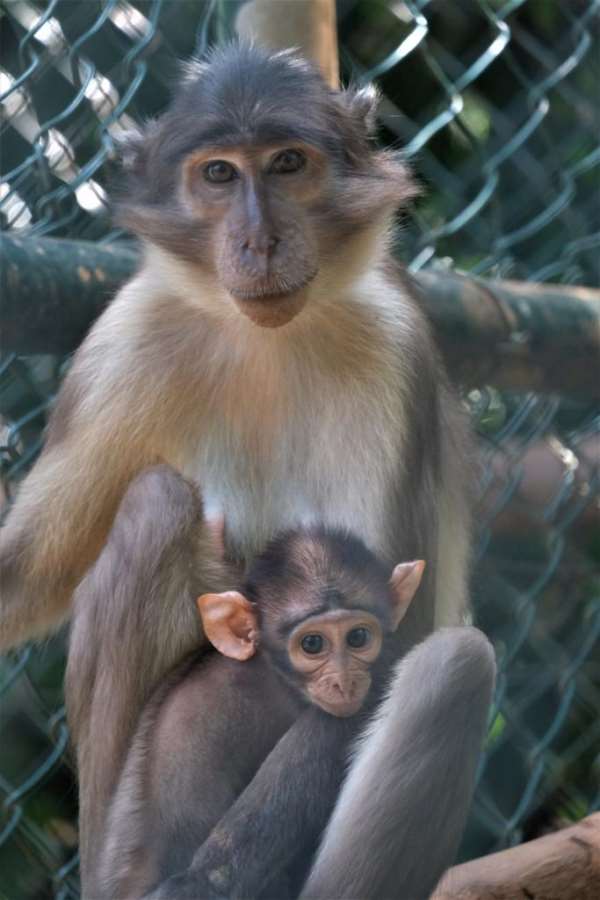 West African Primate Conservation Action (WAPCA) has announced the birth of a rare monkey at the Accra Zoology Gardens.
The monkey identified as white-naped mangabey (Cercocebus lunulatus) was born on July 3, 2020, and became the first of its kind to be given birth to in 2020 as it brought with it a lot of excitement.
The white-naped mangabey, one of the species found in West Africa has been listed on the International Union for Conservation of Nature (IUCN) Red List as Endangered.
This scientifically means that this species is at risk of possible extinction in the near future either globally or a particular political jurisdiction. There is therefore the need to protect them including the new one born at the Accra Zoology Gardens.
According to WAPCA, the birth of the monkey is hugely significant for the species as population numbers reduce in the wild due to hunting and increased habitat loss and fragmentation.
The local NGO operating in Ghana and Ivory Coast in partnership with the Wildlife Division of the Forestry Commission of Ghana hopes that the zoo population will one day be ready to reintroduce back into the Ghanaian rainforests, and increase the wild population and eliminate the risk of extinction.
Below is the full press release from WAPCA announcing the birth of the white-naped mangabey monkey: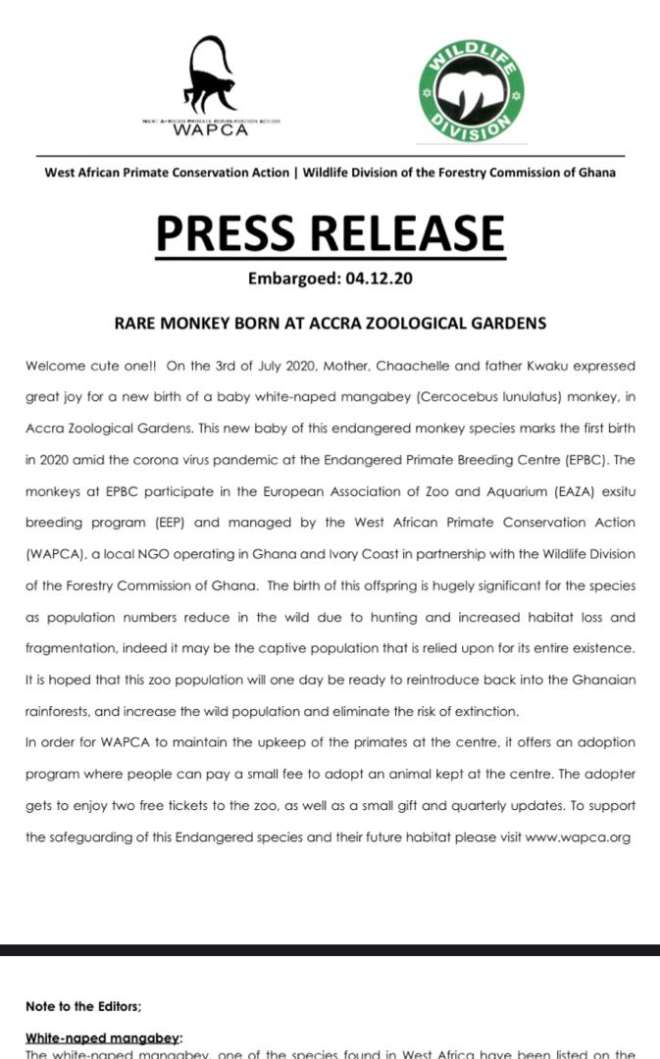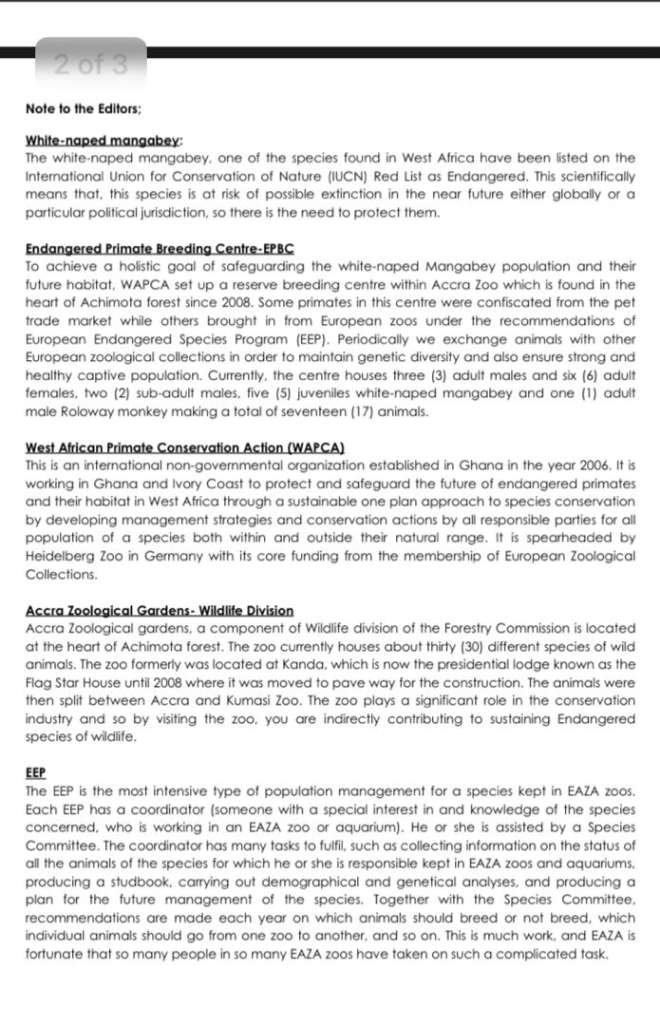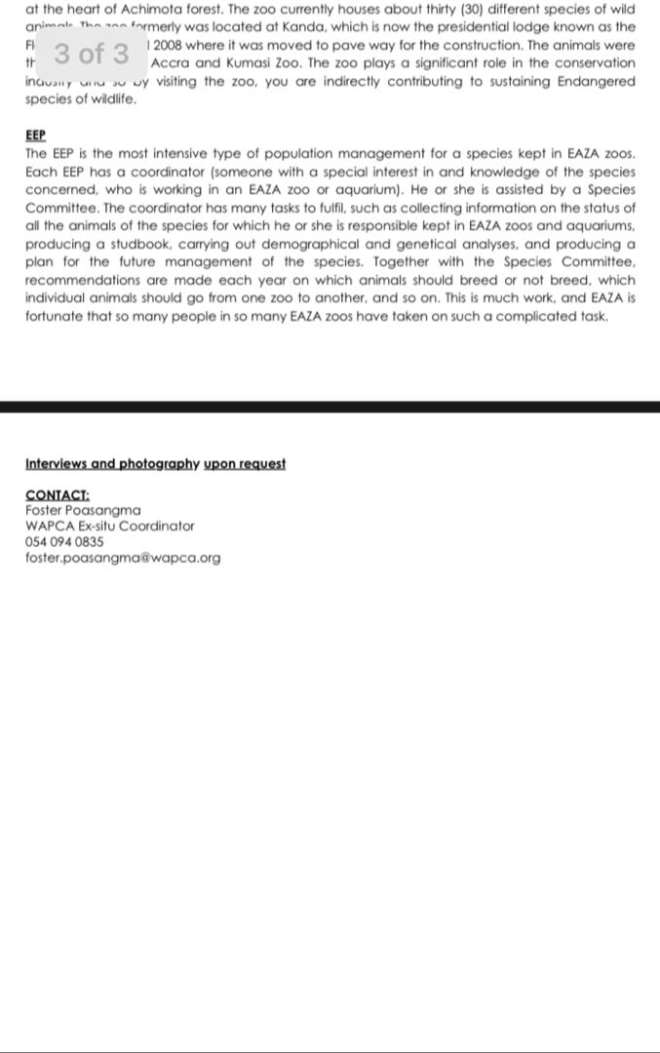 Eric Nana Yaw Kwafo
Journalist