Akufo-Addo picks 85 ministers, cuts off 7 ministries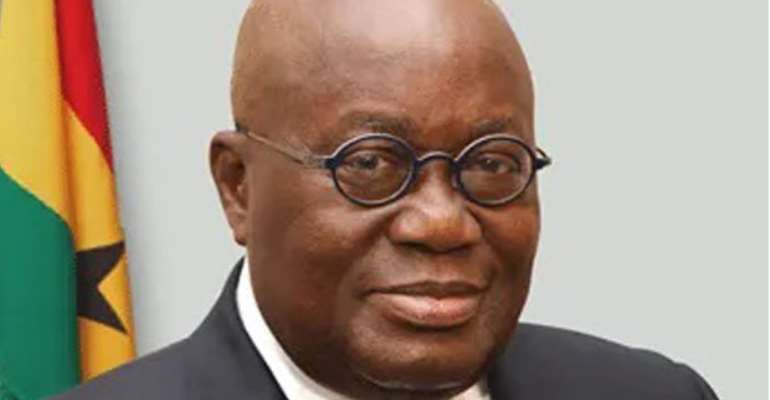 President Akufo-Addo is expected in the course of the week to release the list of persons to serve as ministers and deputy ministers in the second term of the New Patriotic Party (NPP) administration.
DAILY GUIDE sources at Jubilee House indicate that the President's announcement will coincide with the establishment of the Appointments Committee of Parliament, which is mandated to vet the appointees.
With President Akufo-Addo having been sworn-in nearly two-weeks ago, though having designated some persons to serve as his representatives in ministries, there has been anxiety, especially amongst former appointees, with speculations rife as to who will be appointed to serve in the government.
According to sources, President Akufo-Addo, since his swearing-in for a second term, has taken a number of significant decisions with regards to appointments to be made.
One of the decisions taken, for which the DAILY GUIDE could confirm, was that there would be a considerable reduction in the number of ministers and deputy ministers to be announced.
From the 126 ministers who served in the first term of President Akufo-Addo's administration, sources at Jubilee House indicated that the number of ministers, regional ministers and deputy ministers to be appointed would not exceed 85, and also the number of ministries was also set to reduce from 36 to not more than 29.
"The ministers and deputy ministers to be appointed will be a blend of new and old members of the President's last government. It will be national in character, and the ministries to be announced by President Akufo-Addo will reinforce his focus for the second term – accelerate job and wealth creation, strengthen the private sector and see to the rapid development of the country," the source indicated.
Additionally, the source revealed that Members of Parliament who served either as ministers or deputy ministers, but did not secure re-election in the parliamentary elections of December 7, 2020, will not find themselves in the new government of President Akufo-Addo.
Already, the President has also taken the decision to take away matters to do with the phenomenon of illegal mining, popularly referred to as 'galamsey', from the Ministry of Environment, Science, Technology and Innovation back to the Ministry of Lands and Natural Resources.
The Inter-Ministerial Committee on Illegal Mining (IMCIM) has also been dissolved by the President.
---Daily Guide