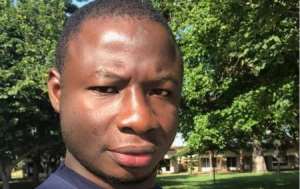 Mr Chairman, Executive Secretary of Media Foundation for West Africa, GJA National Executive Members,
On behalf of the national executive of the GJA I extend our warmest welcome to you all, in the glorious spirit of Afehyia pa. To all other editors and journalists out there, may you be enveloped in divine grace and protection, this year and beyond.
Two years ago, the heart of global media freedom skipped a beat, following the assassination, in the most tragic circumstances, of our colleague, brother and son, Ahmed Suale. The shock is as earthshattering, and soul wrenching as it was when news of the murder broke.
The initial communication from the police was that six persons had been arrested for questioning. Nothing serious happened thereafter. On the first anniversary of the calamitous loss of Suale, the police told a forum here that they were close to arresting the perpetrators. One full year has elapsed. The assassins are walking freely. It is significant to note that the most profound assurances of arresting the killers have come from His Excellency the President, Nana Akufo Addo whose fidelity for the rule of law and affinity for freedom of the media are not in doubt. However, the delay in serving justice in this instance is inexplicable and inordinate.
True. It is not within the bounds of possibility to bring Suale back to life. But it is within the confines of the capacity of the police to bring the perpetrators to book. This is our conviction. We,therefore, ask the authorities to act with lightning quick speed to purge the stain on the country's image, the dim of our glittering democracy and the chill on media freedom inflicted by the unprecedented savagery of Suale's death.
On a related issue of grave and intractable concern, the GJA urges the law and order community to take a hard look and put a hard stop to the insidious threats and vertiginous rise in the number of attacks on journalists following the December 7 elections. We are accustomed to the fondness of political parties and their followers to praise the media when they win and their proneness to curse the media when they lose. But the scandalous frequency of naked threats, ugly dictions, unpredictable insults and abnormal search for imaginary drugs, with journalists as targets, are totally unacceptable in our land of freedom and justice.
All this is the toxic fruits of the culture of impunity and the structure of permission created by enemies of media freedom and some leaders of the NDC who blatantly incite their supporters against certain media personalities.
Other anti-media elements have not relented in their devilish agenda to make life hellish for certain journalists who so called crime is fearlessly shedding light on public dark spots.
What is most unthinkable is the aberrant habits of some law enforcement officials of dubious professional standards who apply the law wrongly and punitively against innocent journalists.
It goes without saying that the soul of this nation is bleeding profusely from the culmination of the multiple wounds inflicted on it by offenders of diverse backgrounds and motives. The most practical step to stanch the blood flow is for Suale's killers to be found, tried and jailed and other media enemies to be stopped, shamed and punished. This is our minimalist demand in a dispensation of rule of law.
Unfolding developments- politically and nationally dictate that journalists do their work with critical sensitivity and utmost responsibility. Furthermore, journalists of all professional class and political stripes must unite against their common enemies.
The GJA reiterates its iron-clad commitment to stand by all journalists, notably Efia Pokua and Kwame Sefa Kayi, both of Despite Media, Manase Azuri, freelance journalist, Phil Quartey of Metro TV, Umaru Sanda of Citi FM, Abdul Hayi Moomen of GTV, Evans Mensah, Kojo Yankson, Winston Amoah and Gifty Andoh Appiah, all of Multimedia, as well as others who suffer unjustified attacks, murderous threats and hefty insults in their line of duty.
From the bottom of our heart we say thanks a bunch to Journalist of the Year Samson Lardi Anyenini, Lawyer Oduro and others who offer free legal services to defend journalists.
We are also indebted to the International Federation of Journalists, Committee to Protect Journalists, International Press Institute, Amnesty International and West Africa Journalists Association for their rock-solid support and unshakeable solidarity.
Once again, you're welcome to this morning's forum. May our God of heaven protect and bless us all.