Mrs. Ursula Owusu-Akandoh? – Part 1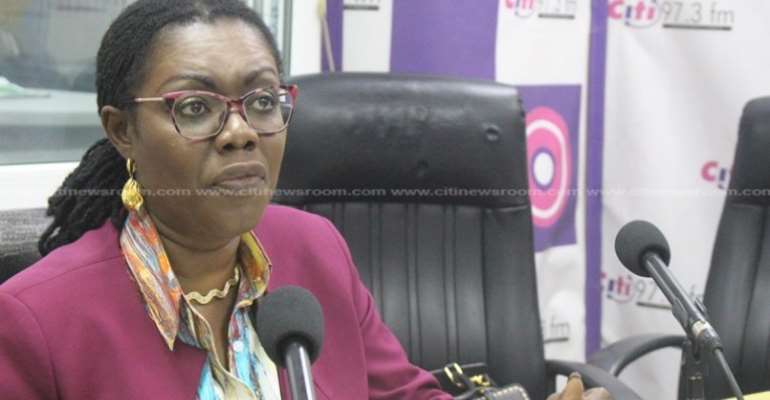 I know a lot of political horse-trading shenanigans besides the sort of ballot-snatching and poll-rigging that we all recently witnessed on camera around the world in Ghana's Parliament routinely take place in the august chamber of the House, besides heated debates on budgetary allocations and policy initiatives. Even debates over what categories of Muslim MPs and Alhajis ought to be permitted to have officially sanctioned sexual intercourse with 14- and 16-year-old Muslim girls, such as Alhaji Mohammed Mubarak Muntaka, the main opposition National Democratic Congress' Member of Parliament for Kumasi-Asawase Constituency, in the Asante Region, introduced on the august floor of the House several years ago.
In his downright criminal and morally benighted advocacy for the legalization of underage sex with Muslim girls by men old enough to be their fathers and grandfathers, all in the name of religious prophecy and/or edict, Alhaji Muntaka was staunchly backed by Mr. Samuel Okudzeto-Ablakwa, the National Democratic Congress' Member of Parliament for the North-Tongu Constituency, in the Volta Region. Morally and socially refreshingly, however, today Alhaji Muntaka has publicly disavowed the lurid promotion of such acts of coital depravity and inanities. I even recently suggested, in one of my columns, that Mr. Muntaka's apparently dramatic change of mind and heart may very well be because the Dirty Old Bastard (DOB) now has daughters who may just have entered the pubertal phase of their physiological growth and development.
Well, this column is about another quite different kind of sexuality or sexual relationship between adult men and women, at least as it clearly appeared amidst the recent melee and mayhem in Ghana's parliamentary chamber. But it is coitus or coition of the kind that one supposes to routinely occur in most workplaces and public spaces all over the world, not just in our National Assembly of Representatives (NAR) or Parliament of the kind which we all witnessed the other day between Mr. Kwabena Mintah Akandoh, the Honorable Gentleman from the Juaboso Constituency, in the Western Region, and Mrs. Ursula Owusu-Ekuful, the Honorable Gentlewoman from Ablekuma-West, in the Greater-Accra Region. I also know Ursula, Ghana's most recent Communications Minister, is an incurably petulant woman who loves a good fight and, like Mr. Carlos Kingsley Ahenkorah, the Tema-West Constituency's New Patriotic Party's Member of Parliament, even once got soundly pummeled for her rudeness by the infamous Nii Lante Vanderpuye Posse of certified thugs and political criminals in the Odododiodio Constituency, also in the Greater-Accra Region.
But then, in this particular instance, it well appeared that the MPs from the National Democratic Congress' Minority Caucus were asking for it, when they forcibly occupied the officially sanctioned right-hand section of the august chamber of the House without haven't been officially and consensually sanctioned to do so. There is something laughably ironic about an unabashedly self-proclaimed gang of leftists insisting on occupying a traditionally rightist and ideologically conservative section of the parliamentary chamber. Actually, the well-known firebrand advocate of feminism or women's rights, from what I have reliably learned, was born in Akyem-Oda, the Kotoku Division or Sub-State of Okyeman. But, of course, ethnic and cultural provenances or origins are not the main thrust or subject of the present column, as already adumbrated at the beginning of this rather torrid and salacious narrative. No wonder then that it has often been observed that birds of identical plumage tend to flock or fly together.
You see, Mrs. Owusu-Ekuful who, as already noted above, served as Communications Minister in the just-concluded first term of President Addo
Dankwa Akufo-Addo, is a vanguard stalwart of the New Patriotic Party, whereas the younger Mr. Akandoh is a middle-level operative of the main opposition National Democratic Congress. Now, who was it that said that opposites do not attract, huh? What makes the entire lap-sitting affair on the august floor of the chamber of the House a little bit bizarre is the fact that even as we speak, the patriarch and acclaimed Founding-Father of the National Democratic Congress, namely, former President Jerry John Rawlings, aka Chairman Jerry John Rawlings, is rock-hard frozen in a privately owned morgue somewhere between the University of Ghana, Legon, and the Madina-Adenta environs, of the Greater-Accra Metropolis, not very far from Ghana's Parliament, waiting to be fittingly laid to rest at the Teshie Military Cemetery. As of the initial drafting of this column, the burial location of "Papa Jay," as Chairman Rawlings was affectionately known by his disciples and followers, had not been officially firmed up. Now, as of this press preparation, we have been told that the burial of Ghana's longest-reigning strongman cum democratically elected leader is set for Wednesday, January 27, 2021.
Not that this is much too outlandish or sacrilegious, for we all know that, traditionally, it is during funerals that a lot of such hanky-pankying shananigans are widely known to occur. And this is all too natural, as far as I know, for as one generation passes off the scene, more coition/coitus needs to take place in order for us, the living, to be able to healthily recoup and/or replenish our losses. Metaphorically speaking, I suppose this was what the adulterously married pair was attempting to do when Mrs. Owusu-Ekuful, momentarily renamed Mrs. Owusu-Akandoh, exuberantly hopped onto the well-toned laps of the much younger Mr. Akandoh-Juaboso. By their very postures, we know the favorite bedroom styles of these jolly political lovebirds. We also know they are veritable and bona fide lovebirds because the female of the pair, well-known to be at least verbally flirtatious, does not seem to be the least bit bothered or rattled by the legions of wagging tongues provoked by her "indecent exposure" around our global village.
It is her male partner who seems to be a bit rattled or agitated, obviously because Mr. Akandoh's officially registered wife, looking on from the discomfort of her home, their home, that is, had reportedly not taken kindly to the fact that an obviously brazen Mrs. Owusu-Ekuful would so casually presume to publicly share her one precious nugget of manganese – or is it glassware? – with the "Madam." You see, this pure and placid-looking act of genuine romance should ordinarily not occasion any alarm, except that the reason or excuse provided the media by Mr. Akandoh as to how the couple found themselves sharing the seat, and by extension the "room" of their mutual acquaintance Mr. Cletus Avoka, the National Democratic Congress' Member of Parliament from Zebilla, in the Upper-East Region, does not cut ice, as Virginia Woolf, the globally renowned English writer, would have put it.
*Visit my blog at: KwameOkoampaAhoofeJr
By Kwame Okoampa-Ahoofe, Jr., PhD
English Department, SUNY-Nassau
Garden City, New York
January 9, 2021
E-mail: [email protected]