Don't introduce your new babies to foods you cannot sustain—Nursing mothers advised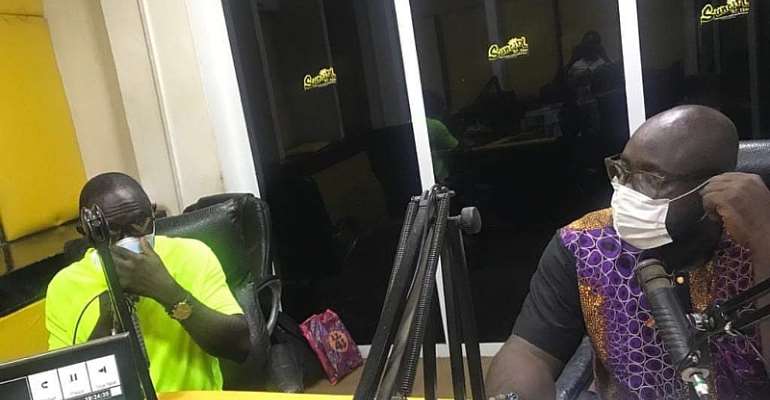 A Nutritionist at Bono Regional Health Directorate, Mr. Owusu-Asante has advised nursing mothers to introduce their new-born babies to the local foods they can easily find and afford rather than expensive exotic foods, some of which manufacturers cannot even be traced.
Mr. Asante gave the advice when he appeared as a guest on Suncity 97.1 FM's flagship Health program "ULTIMATE HEALTH' on Tuesday night.
"Some of our nursing mothers start feeding their babies with expensive foreign foods and just when the baby is getting used to it, you change it because you can no longer afford it, then you go round complaining your baby doesn't eat," he lamented.
He charges lactating mothers to constantly engage the services of nutritionists for guidance on the best eating practices that will benefit both the mother and the unborn baby, adding, the baby feeds on the same nutrients in the mother's diet.
Mr. Dwumah Mensah, Nutritionist with the Bono Regional Hospital in Sunyani, who was also on the show emphasized the need for nursing mothers to practice exclusive breast breastfeeding for the first six months of the baby's life.
He said the transition from breast milk to complementary family foods should be after six months of exclusive breastfeeding.
Mr. Dwumah added that the first thousand days of a baby's life which is from the day of conception to when the baby is two years old is so critical to the survival and well-being of every child and therefore called on lactating and nursing Mothers to regularly visit Antenatal and post-natal clinics for right advice and guidance.
He also called on nursing mothers to complement baby foods with fruits, meat, eggs, and legumes which contain the right amount of nutrients needed for the growth and wellbeing of a child.