Muntaka must prove allegations against Supreme Court judge – Group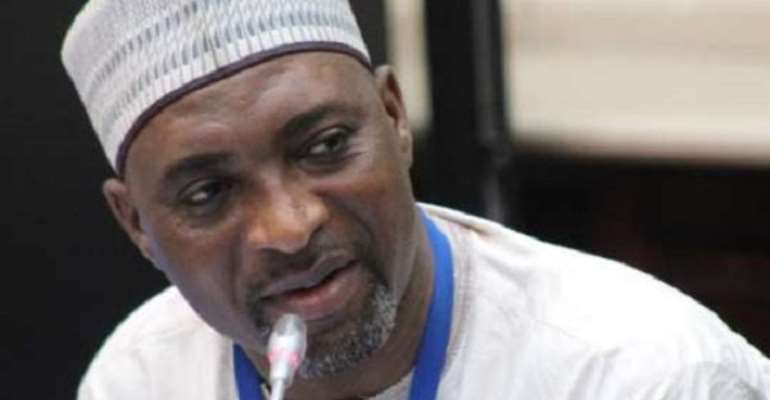 Swift Institute for Public Policy Options, an advocacy group has challenged NDC Member of Parliament for Asawase Constituency, Muntaka Mubarak to provide proof of his allegations that a Supreme Court judge attempted to bribe an NDC female MP to vote for Prof. Aaron Mike Oquaye as Speaker of the 8th Parliament.
The law maker appearing on a show on Accra based Joy FM alleged without providing any evidence that a Justice of the Supreme Court was involved in a bribery attempt on a member of his party to vote for the NPP's choice of Prof. Oquaye as against NDC's Alban Bagbin.
Pressed further by the host of the show to provide evidence, Mutanka Mubarak who described the incident as "shameful" claimed that his party was investigating the allegation and that the party would hold a press conference to explain same.
Swift Institute for Public Policy Options has thus expressed worry over the allegation which it says "has the potential of bringing into disrepute the reputations of the Justices of the Supreme Court of Ghana."
"Mr. Muntaka did not provide any name to accompany his allegation, so that in the event he has tarred the entire membership of the Supreme Court with the unsightly brush," the signed statement by its Founder, Kenneth Agyei Kuranchie, observed.
"We are concerned, again, due to the fact that radio is a very powerful medium for the dissemination of information. Radio was the principal means by which the Rwandan Genocide was instigated in 1994. We believe that the medium of radio should be responsibly employed, in order not to create chaos in our country.
"We express this position against the constitutional backdrop of Article 21 (1)(a) of the 1992 Constitution which states that all persons shall have the right to freedom of speech and expression, which shall include freedom of the press and other media," it stated.
The group is therefore, urging Muntaka Mubarak to provide the identity of the NDC MP and the Justice of the Supreme Court involved in the said call.
It also wants him to provide the time and date, nature of the call and if recorded, a copy of it provided.
In the absence of these, the group wants him to apologise to the Justices of the Supreme Court and Ghanaians generally as it believes that the allegations if true is an impeachable offense because "it would be improper and unlawful for a purported bribe giver to remain on the Supreme Court, if the allegation by Mr. Muntaka is factual."
—Daily Guide