So much noise about nothing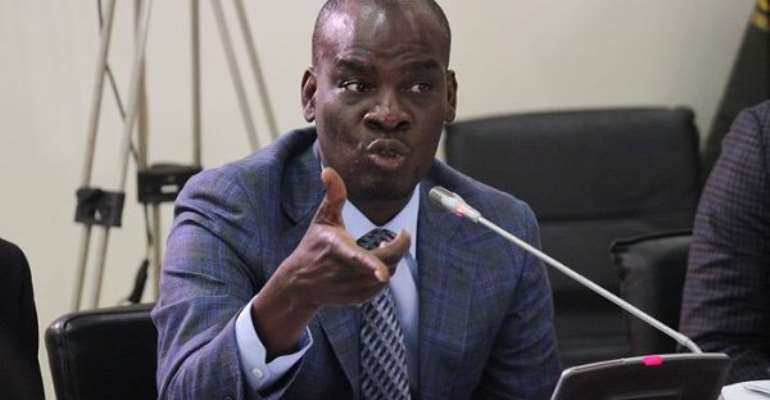 A January 8, 2013 correspondence from the then freshly elected President John Mahama to Haruna Iddrisu to man the Communications Ministry before the processes of appointing a substantive minister is as revealing as it is telling.
As a piece of history now, it punctures the MP's lame argument that the President has no authority in appointing acting ministers. To stretch it further, the MP appears to love making noise about nothing.
It is all about the designation largely coined by the media. In the correspondence from the Chief Of Staff on the subject, nowhere are the temporary managers of the departments referred to as acting ministers.
They are holding fort until the constitutional procedures for appointing ministers are exhausted. The officials can therefore be referred to in varying designations from caretaker ministers to acting ministers or even fort holders.
Unfortunately, the NDC represented by Haruna Iddrisu has made so much fuss about the matter as though there is a breach of the constitution.
Juxtapose it with the NDC's contemptuous action when it trampled upon a court ruling debarring a man from being sworn in as an MP and hypocrisy becomes the best word to describe the NDC's busybody show.
Making it look like a constitutional anomaly which is the objective of the unnecessary noise we think should be ignored by all. It is one of the many noises of the NDC when the party seeks to make headlines.
We do not want to believe that the opposition party's intention is to have the state departments remain dormant until permanent ministers are appointed.
It was in order when the NDC arrowhead in the argument over the designation was asked to head the Communication Ministry as contained in the earlier quoted correspondence. Not so today because it is about the NPP and not NDC. Should we apply different standards in matters of governance?
Each time Haruna Iddrisu embarks on such frivolous enterprises, he reminds us about the double salary saga in which some NDC MPs and former government appointees were embroiled in.
We wish such cogent issues will have space on the front burner and not misleading debate over terminologies.
Had the Chief Of Staff not taken the pain to explain in detail the dos and don'ts of the caretaker appointees, the NDC would have organised a press conference to relish another appearance in front of the cameras.
Who knows whether they are not planning one on the matter? Such hypocrisy and hot air!
— Daily Guide