IES urges gov't to make necessary investments to achieve universal electrification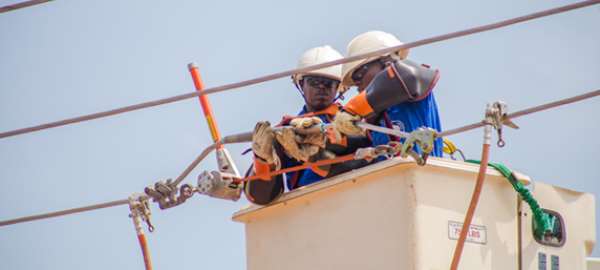 The Institute of Energy Security (IES) has urged government to ensure that all needed investments are made to ensure the dream of President Akuf-Addo to make electricity accessible for all is achieved at the end of his second term.
Before 2017, Ghana had a significant improvement in electricity coverage across the country.
From 2010 to 2016, Ghana's electricity access had an annual growth rate of 2.7% extending electricity national access to 83 percent of the country.
While institutions like the IES and others projected a further improvement in the first term of President Nana Addo, the opposite happened with a decrease in growth to 0.6%, bringing the national electricity access to just above 85 percent.
The slow pace of growth from 2017 to 2020 under the NPP government resulted in the extension of the target date for universal electrification to 2025.
As can be recalled, President Nana Addo during his swearing-in to commence his second term after winning the 2020 elections has promised to ensure 100 percent electricity coverage in Ghana by the end of his second term.
Expressing delight to the target set by the President, IES says it does not want to get its hopes up yet.
They are instead pushing government to make all the required investment to ensure the goal is achieved.
"Though the IES is pleased with government's renewed resolve to act on this mandate, it remains cautious in hope as recent history does not instil confidence. The IES, as a result, entreats the appropriate authorities to make the necessary investments and regulatory mechanisms to ensure a fulfilment of the promise," a press release from the group signed by Research Analyst Fritz Moses has said.
Meanwhile, the IES has urged the government to consider revising its decision to put a freeze on discussions and issuance of licenses for new Independent Power Producers (IPPs), including renewables that are cheaper and more environmentally friendly.
Read the full press release from the IES below: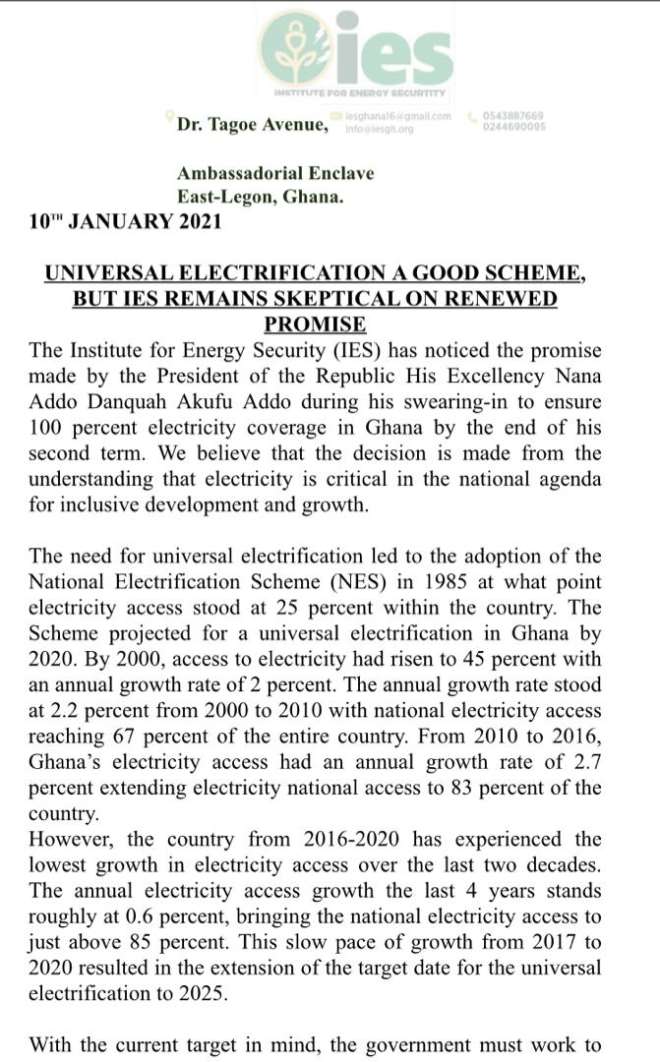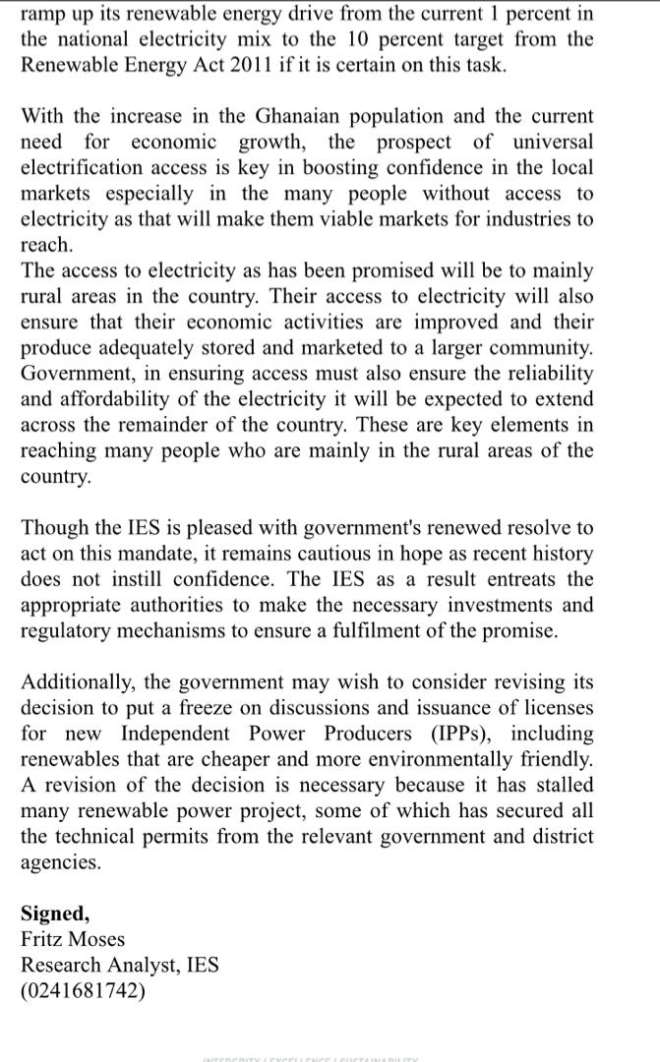 Eric Nana Yaw Kwafo
Journalist