Upper West Regional Youth Parliament congratulates Speaker Alban Bagbin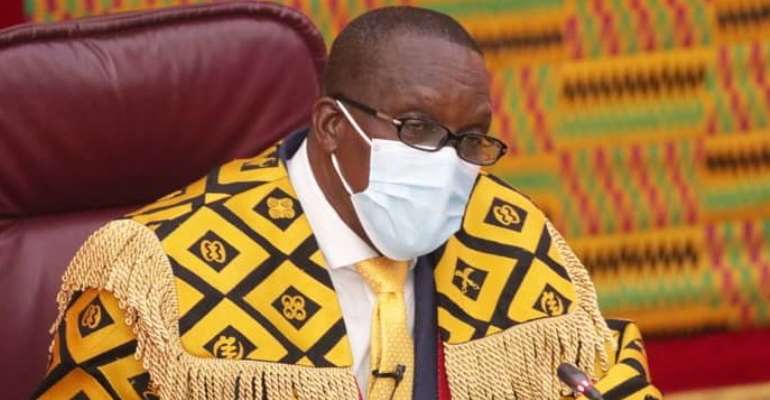 Whiles we members of the Upper West Regional Youth Parliament and sons and daughters of the Upper West Region followed keenly with nostalgia on the proceedings of the Parliament of Ghana to elect a Speaker for the 8th Parliament, we were excited to your glorious election as the Speaker. CONGRATULATIONS SIR, YOU DESERVE IT!
Having risen through the rank and file of Parliament of Ghana and beyond, garnered a bank of rich experience and expertise on Parliamentary Principles, Proceedings and Practices, we have no iota of doubt that you would perform creditably to the admiration of all.
As a House that derives motivation from the Parliament of Ghana, we are forever appreciative of your contributions to the establishment of Youth Parliament Project of Ghana especially the Upper West Regional Youth Parliament from 2010 to date.
Though you might have difficult times in the exercise of your duties, we are praying and encouraging you as a man of principles known for freedom and justice, good governance as well as the fight against corruption, that the Good Lord will bestow in you, the wisdom to hold the Office of the Speaker in high esteem for sanctity so that citizens of Ghana would enjoy a good stewardship from you as you make history.
On behalf of the members of the Upper West Regional Youth Parliament and on my own behalf, we wish you well in office. May you continue to be a blessing to society as you rise up!
We are issuing this statement acting in the best interest of the youth, sons and daughters, residents and benign citizens of the Upper West Region, in the exercise of our inalienable rights, commitment to promoting equality of opportunities and prosperity, the protection and preservation of our Fundamental Human Rights and Freedoms, Unity and Stability of the Upper West Region and Ghana at large as enshrined in the constitution of the Republic of Ghana and taking cognizance of all the principles, provisions and objectives of the laws of the country afforded us as citizens as well as the treaties and conventions Ghana signed onto.
May God make our country Great and Strong.
Sumaila Shaibu Poleenaa
Rt. Hon. Speaker
Upper West Regional Youth Parliament