Akufo-Addo praises Ghana-France relations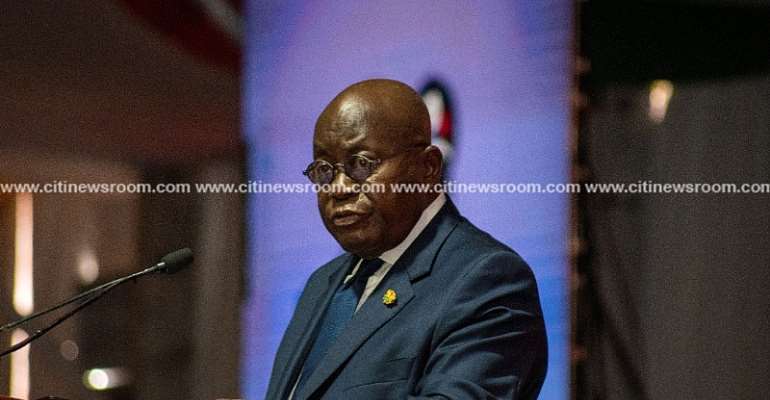 President Akufo Addo has promised to do more to improve Ghana's relations with other foreign countries in his second term of office.
This he says will ensure sustained bilateral benefits between Ghana and her counterparts.
President Akufo-Addo made this known at the commissioning of the new French Embassy in Accra today [Friday, January 8, 2021] which happened to be his first public act as newly sworn-in President.
Paying glowing tribute to French President, Emmanuel Macron for his contribution to the development of Ghana, Nana Akufo-Addo said, "the relationship between Ghana and France dates back several centuries with the two countries establishing diplomatic relations some 64 years ago. The governance structure of France and Ghana abound by the value of respect of individual liberty and human rights adhering to the rule of law and the principles of democracy and accountability, and they provide a strong basis for cordial cooperation and collaboration between the two countries."
"Recent exchange of high-level visits between our two countries during my first term of office culminating in President Emmanuel Macron becoming the first President of the French Republic to pay an official visit to Ghana and my own reciprocal visit to France is testament to the deepening bonds, friendship and cooperation of the two countries which we both cherish", he added.
Construction works for the new French facility started in 2017. It will serve as a replacement to the already existing one close to the Jubilee House after some security concerns about its sharing of a wall with the seat of government.
According to the President, Ghanaians have enjoyed enormous socio-economic benefits from France hoping for more mutual support between the two nations.
"Indeed the people of Ghana are appreciative of the support extended to us by France in the sectors of agriculture, rural and urban development, local government administration, education, transport, water, and sanitation among other sectors. I am, therefore, hopeful that Ghana and France will continually search for ways to cooperate. I have no doubt that together, our two countries can forge an even stronger partnership for the mutual benefit of our people," he added.
---citinewsroom