Finally, the New Patriotic Party (NPP) has constitutionally been declared legit winners of the 2020 presidential election. The National Democratic Congress (NDC) had issues with the outcome of the election and have shown their displeasure through demonstrations and agitations. In every competition all parties expect nothing but to win.
Thankfully, Ghana is a Democratic country and so Ghanaians urged the NDC to take their case to court and present their displeasure with evidence.
Sincerely speaking, l love what happened at the parliamentary level. It is a clear indication that Ghanaians have come to fully understand the amount of power they have on their thump. And I believe this will push members of Parliament to sit up and work very hard.
The next four years ahead of us as a country would be very interesting and I believe that Ghanaians would benefit from government policies ever than before.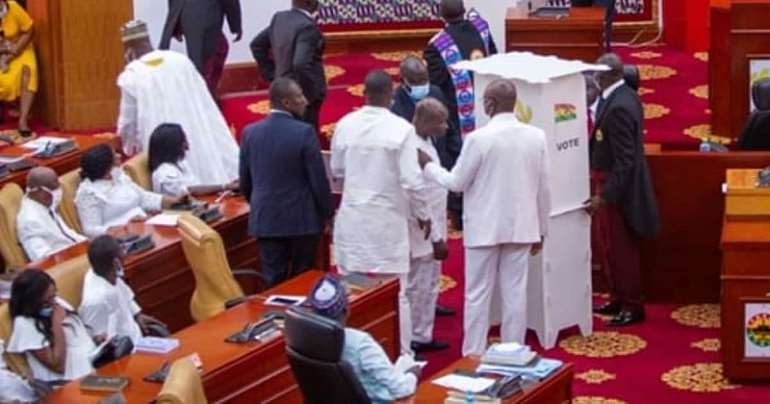 Notwithstanding, what we witnessed today during the live coverage of the inauguration of 8th parliament saddens my soul. It is a shame for us especially when we are regarded as a beacon of democracy in Africa. A member of parliament caught on camera snatching ballot box running for the nearest exit and being chased by the security and parliament officials.
This singular act I believe has left stains on the sanctity of Parliament and it's an affront to Ghana's democracy. A house that makes law suppose to be an example to the rest of the citizens. This act by parliamentarians has touted our dearest country that is an example to many African countries.