'Compress fiscal deficit to reduce debt stock' — Economist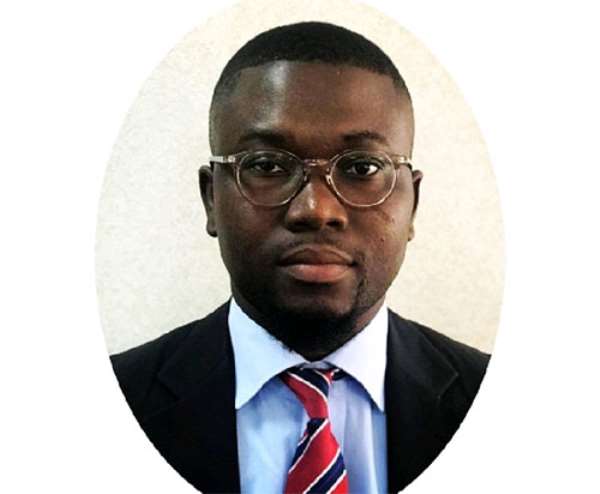 Courage Martey
The government has been advised to focus its attention on fiscal deficit compression in the New Year in order to bring the country's debt level under control.
This is the assertion of an economist with Databank, Courage Martey.
Ghana's total public debt stock rose by GH¢54.8 billion in the first nine months of this year, hitting GH¢273.8 billion as at the end of September 2020.
The figure has pushed Ghana's debt to a GDP ratio to 71 per cent, crossing the dreaded 70 per cent threshold for the first time since December 2016, when the figure stood at 73.3 per cent. The situation has added to the pressure for government to slow down the rate of debt accumulation.
According to the latest Summary of Macroeconomic and Financial Data from the Bank of Ghana, the total public debt stock which started the year at GH¢219.6 billion, has increased by 26.7 per cent within nine months.
Debt accumulation for the first 9 months of 2017, 2018 and 2019, however, rose by 8.9 per cent, 17.2 per cent and 18 per cent respectively.
A breakdown of the debt numbers shows that GH¢138.5 billion of the debt was secured from outside the country; this is about 35.9 per cent of the total value of the economy.
On the other hand, GH¢135.3 billion was secured locally. This represents 35.1 per cent of GDP.
Mr. Martey outlined some steps government should take to control the country's debt levels.
"The most important step to take is fiscal deficit compression because the reason why the public debt went so high was because we spent monies that we didn't have, so we had to borrow to support that spending but when you start to compress the deficit and spend to reduce the excess spending then there will also be a reduction or a slowdown in the rate of borrowing, so that will help; and with the economy steadily recovering then there will also be an improvement in the debt ratios."
He added, "Also in the time when you have to borrow, the cost of the debt is also very important because a portion of our debt is as a result of borrowing to pay interest, the higher the interest rate the higher you have to borrow to pay interest and so there is also the need to keep interest rates very manageable."
– Citifmonline