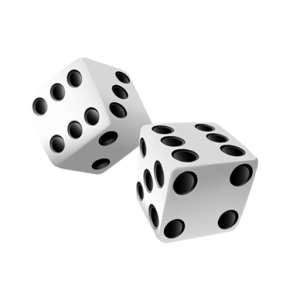 Depending on Ghana's Electoral Commission figures for the just ended 2020 General election is like rolling a dice because you are not certain with the outcome.
And just like rolling a dice or play "ludo", the reward may be there in the end, but the risk is steep. The EC has proven that no one can bet on their credibility when it comes to the truth.
The Jean Mensah led EC has left many media houses embarrassed and that is a fair reward for them not doing the work.
According to the largest opposition party (NDC), their position on the dice that the EC tossed has been tempered with multiple in a bid to get a "6" to favour the NPP. In the first place the dice should not be left in the hands of the EC to decide.
As citizens we are certain that rebuilding trust is significant, especially on dealing with an institution that is expected to be independent. If the NDC claim comes out to be true that the EC rolled the dice themselves, then it will be one of the most unethical behaviour and that should bring all the EC procurement allegations into disrepute.
If you do not use your head, the political parties will frustrate your work and you will have no option to carry the cross on your own.
May own children not suffer because of our selfish and unpatriotic deeds.
Though I do not associate with the NDC claim for now, but I strongly perceive that, "transparency" hardly existed in practice in our 2020 general elections – taking clue from the Techiman South Killings with guns.