Rallies In Uganda Elections Campaigns Should Be Stopped!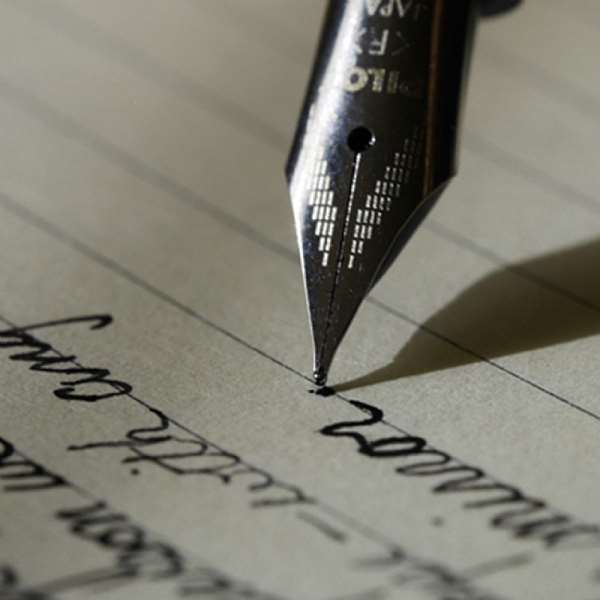 A lot of elders (people above 60 years old) are dying in Uganda now, and the cause of death is COVID-19. I am just wondering why we continue to have rallies in these campaigns. What happened to having a scientific election? People are moving from one place to another spreading the virus. Someone has got to put a stop to this nonsense. It's like the state has abandoned its primary responsibility, i.e., to protect and serve us all regardless of our statuses, religion and affiliations.
A rally is a super spreader event. In most of the rallies being held now in Uganda, there's little effort to follow guidelines about social distancing, and use of masks. The communities where these rallies have been taking place are paying the price. Young people get the virus and take it home to their parents or elders.
Unmasked gatherings are likely to spread the virus more than masked gatherings. According to Stanford University economists, President Donald Trump's campaign rallies have resulted in 30,000 additional confirmed cases of COVID-19, and likely led to more than 700 deaths overall. This was in USA.So, you can imagine what is happening in Uganda where it's even difficult to get statistics.
I know Uganda has the youngest population in the world, and that means majority of our people will survive the virus. But our elders have been left so exposed, and this is not right at all. Data shows most of those who have sadly died have been older, with underlying health conditions - however, figures show everybody is at risk. According to the Worldometer stats, 1.5 million people globally have died so far from the coronavirus COVID-19 outbreak as of December 2020.There are 7.594 billion people in the world. Most of those deaths have occurred in people over the age of 70. It seems children aren't really affected by this virus. That's why I think Government should open schools immediately.
A lot of young people I have engaged online over this subject aren't bothered about COVID-19 at all. They think that banning rallies would be more to do with politics than their health. I guess you have come across the Health Belief model. Essentially its why we never make small changes to our lifestyle until after a significant event has happened to us personally - the smoker who quits after getting lung cancer; the obese person that stops eating fried food after a heart attack etc. Because this virus has a lower death rate than we first thought, our natural arrogance kicks in and we return to feeling omnipotent regardless of the long-term effects COVID creates. Because those risks are so abstract, we choose not to consider their implications.
There are also people that are ignorant to COVID19 and the devastating impact it has on others. We had seven people in Leeds, UK, 13 weeks ago, that were convicted individually for setting up illegal raves. They were fined £10,000.00 each as it is thought they are responsible for rise in cases that we have had. Selfish...especially when they didn't contract the virus themselves. Politicians, too, that are recklessly spreading COVID-19 in Uganda should be paraded in courts and get punished.
Most people hanging around Bobi Wine are either in their 30s or 40s. Their bodies are so young, which makes them more resistant to the virus. This is not the case with the elders at home who aren't so lucky. Please, we should stop downplaying the seriousness of this disease in the name of politics. We are losing a lot of useful elders to the disease. You do not need to attend a rally to get Covid. It is a contagious disease. Rallies are like risk factors for the disease-- they move it from one district to the other.
Bobi is probably among those ignorantly transporting the virus from one place to the other. I have seen him on late Nasser Ssebagala's funeral, Sheikh Kalisa's and Sheikh Muzaata's, too.He may be asymptomatic but a carrier. Uganda probably didn't have the virus in most rural areas, and our elders there were safe. But I'm sure we are likely to hear of more deaths of the elderly before and after the elections. most Ugandans in rural areas live a routine life i.e., from gardening to eating food, then visit neighbors, and then sleep. There is less movement in rural areas compared to urban centers or cities.
Herd immunity is achieved by protecting people from a virus, not by exposing them to it. Vaccines, for example, train our immune systems to create proteins that fight disease, known as 'antibodies', just as would happen when we are exposed to a disease but – crucially – vaccines work without making us sick.
There's an economic aspect attached to the reasons why the government finally decided to let markets and other businesses operate, despite the pandemic. There is pressure to return to normal. That is why businesses and markets remain open, but rallies must be stopped. Easing restrictions are vital to get the economy going again but its vital social distancing is taken seriously. Covid is testing a lot of economies, and a lot of countries are taking such risks.
When measures are introduced that have huge benefits at the population level but little impact on the individual, people are blinded from the overall positive effect. It's easy to stop a rally than stopping someone from going to work in Kikuubo and other markets. In any case, the govt has no means of sustaining the livelihood of people. Just a simple posho and beans distribution during lockdown was a headache to almost everyone. UN-Habitat &WFP (2020) report food price increases of 8 to 10% in East Africa between April 2019 and April 2020, following the start of the COVID-19 pandemic. Fresh produce such as vegetables, meat, and fish recorded the highest increases, driven mainly by shortages related to disruptions in the supply chain. COVID-19 related restrictions obstructed all stages of the food supply chain, including production, distribution, processing, and consumption.
As the country faces both a health and economic crisis, we need to support businesses instead of tying everything to the current politics in the country. We should also encourage our people to adhere to and promote government social distancing guidance, and to restrict people gathering. So, politics aside, I understand why Kiikubo, Nakasero and other markets are open despite Covid-19 epidemic. Most people in Uganda survive on daily hand-to-mouth wages. There is no opportunity to work from home. According to Uganda Bureau of statistics, the informal sector provides 81% and 90% of employment opportunities in urban and rural areas respectively. The poverty situation was made worse by other concurrent crises, such as the desert locust invasions since December 2019.
I feel the initial government reaction was well intentioned but undoubtedly incompetent and counterproductive, but since then the opportunities presented for more power and control have been cynically exploited, we should holistically look on how we are all going to control the spread of the virus. We can no longer leave this to government alone. Opposition leaders should stop holding rallies and dialogue with the govt on other ways of campaigning. Otherwise, we are doomed. Most significantly, the rise in cases correlates with the rise in hospitalizations and deaths. Otherwise, its not worth our people dying over an already rigged election.
For now, Ugandans should listen to Dr. Besigye's message and concentrate on boosting their natural immunity against the disease,i.e. eat a lot of fruits and vegetables, exercising, and taking Vitamin C supplements.
Steaming also helps and its more helpful to those young ones (below 60) who catch the virus. But it may not be so helpful to the over 60s who get the virus--their bodies tend to have a lot of underlying problems
Face masks and face coverings in public places and public transport are worthwhile. They help limit the wearer spreading large droplets. Certainly, better than no barrier at all. They won't however prevent the wearer from becoming infected. That's why social distancing is still crucial even when wearing a mask.
--
By Abbey Kibirige Semuwemba, UK.
Stalk my blog at: http://semuwemba.wordpress.com
"Men in authority will always think that criticism of their policies is dangerous. They will always equate their policies with patriotism, and find criticism subversive." - Henry Steele Commager 1902-98