Congratulations to His Excellency Nana Addo Dankwa Akufo-Addo for being re-elected as President for his second term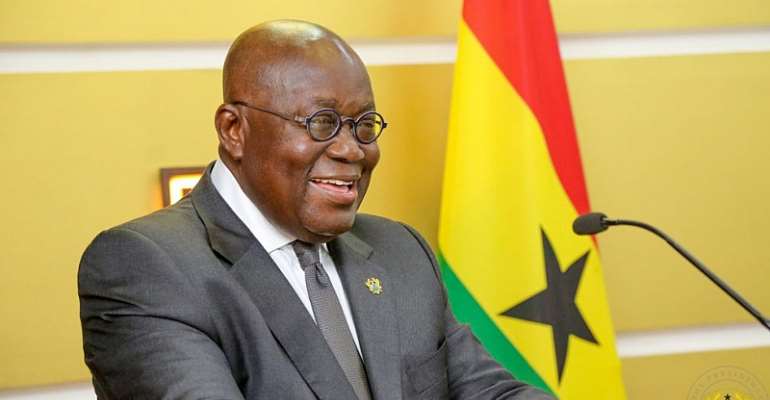 The NPP Germany led by our able chairman Rev. Acheampong and the entire members of the branch by this message want to specially congratulate His Excellency Nana Addo Dankwa Akufo-Addo and Vice President His Excellency Dr. Bawumia on their re-election for the second time running to the seat of the presidency.
We want to firstly thank God Almighty for leading this battle and showing Himself strong in this contest. His Excellency the President deserves applauds for his undying desire to make Ghana a great nation and for the strength, he has shown in this campaign.
The New Patriotic Party is once again clothed in white and victory for our party is a victory for Ghana. We therefore must sit up to the task ahead of us and make the nation great and stronger.
We also acknowledge the exceptional work of the Electoral Commission, all the Security Agencies for a great service to the country, the entire Npp fraternity for a dedicated campaign, all floating voters for having faith in Nana Addo and the Npp and indeed all Ghanaians, all of you the Npp Germany says thank you from the bottom of our hearts.
This election has laid bare how our democracy has grown and why we have to put our trust in our institutions, albeit it is not perfect as it is in all human endeavours but let's put in hard work to harness it to perfection.
We Bless God for the peace and national victory we have attained once again.
God Bless Ghana, the NPP, and Nana Akufo-Addo.
#4more4nanatodomore4you
#Nanatoaso
...Signed...
Nana Boateng
NPP Germany Branch Communications Director.