Ghana High Commission in UK resumes full operation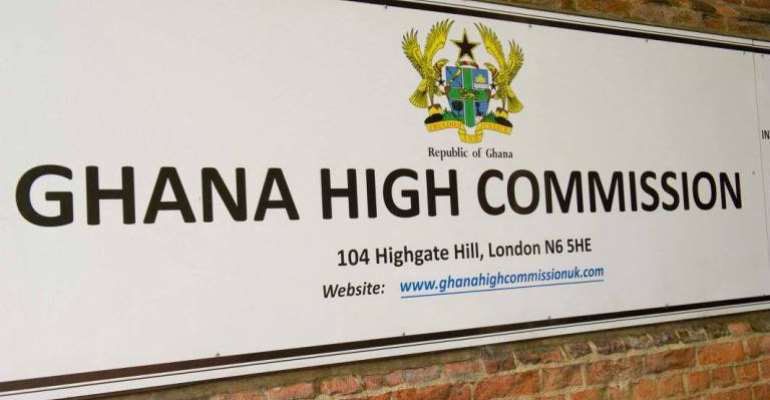 The office of the Republic of the Ghana High Commission in the UK located at Belgrave and Highgate have announced the resumption of full operation on Tuesday, December 8.
This comes after several months of a temporary closure that became necessary as a result of the rapid spread of the Coronavirus in the UK.
With the situation of the global pandemic gradually getting better, the UK government is taking steps for normalcy to be restored gradually with the lifting of the lockdown.
Taking a cue from the government, the office of the Ghana High Commission in the UK has decided to resume full operation.
"The High Commission of the Republic of Ghana hereby notifies the general public that following the announcement of new measures by the UK government to gradually ease the lockdown and the reopen retail shops as well as the hospital industry in England, the Belgrade and Highgate offices of the High Commission will resume full operations on Tuesday, 8th December 2020 from 10:00am to 3:00pm, Monday to Friday," part of a release from the office reads.
However, the High Commission will only attend to applicants based on appointments while observing all the Covid-19 protocols.
Below is the notice from the Ghana High Commission in the UK: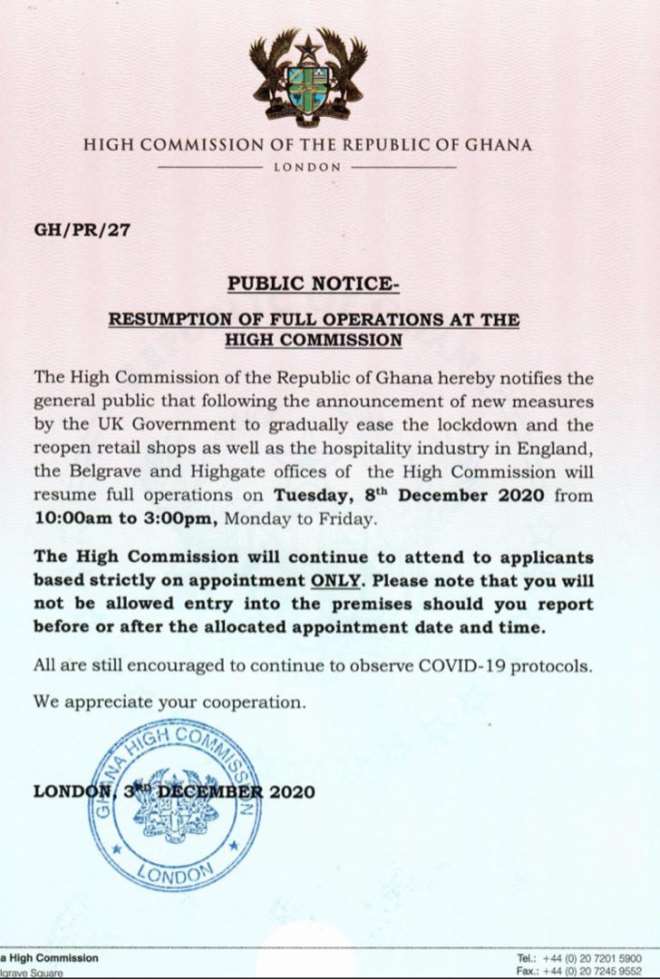 Eric Nana Yaw Kwafo
Journalist