Wards of Farmers and Market Women Association endorses Mahama for his free University policy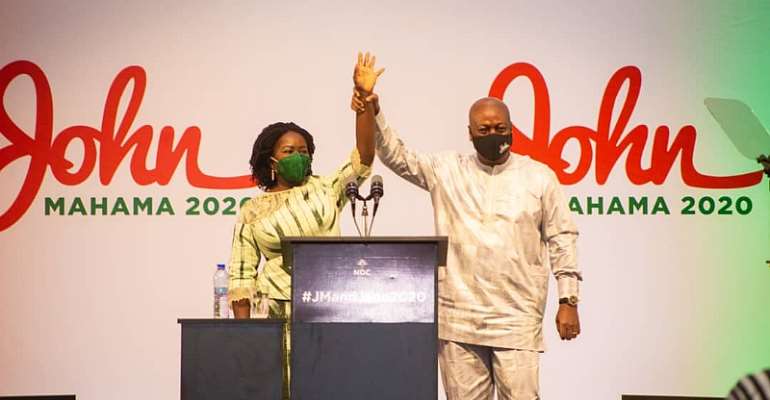 The wards of Farmers and Market Women Association in Ghana overwhelmingly embrace the policy of the NDC's Presidential Candidate for the 2020 General Election, H. E. John Dramani Mahama to fully absorb admission fees for all Ghanaian students who will be admitted into the Public universities for the 2020/21 academic year to pursue their various courses of the offer by these universities.
Most often than not, tertiary education has always been a reserve for children of the rich, with the annual ritual of increment in fees. This, continues to be a huge obstacle impeding the wards of the poor from fully pursuing their highest educational dream to become tertiary graduates.
Our parents have tried over the years, to push us to access tertiary education irrespective of the fee hikes, but their efforts have not yielded the desired results where all their wards could access tertiary education without money being a key determinant factor.
Recently, sections of students in Ghana expressed disappointment after their schools released the fees for the 2020/21 academic year. These students were worried of the increment in fees in the midst of a COVID-19 pandemic which has eroded the fortunes of most affluent homes and the highest victim, being Farmers and Market Women. This was the last straw that would have resulted in the wards of Farmers and Market Women permanently deferring their courses without any iota of hope of ever continuing their tertiary education.
Today, the Presidential Candidate of the NDC has rekindled our hopes and has to give us a brighter future with his policy to offer Free Tertiary education for every Ghanaian student who has excel in his/her West African Secondary School Certificate Examination (WASSCE) irrespective of your financial background. The wards of Farmers and Market Women will surely become tertiary graduates such as engineers, economists, teachers, nurses, etc.
The Association, therefore, calls on all its members to actively campaign for the NDC in order to benefit from this long-awaited policy. The Association equally appeals to the electorates, to consider our future and vote for the NDC because our education depends on your votes.
Thank you
Signed
Frimpong
Chairman
Wards of Farmers and Market Women Association