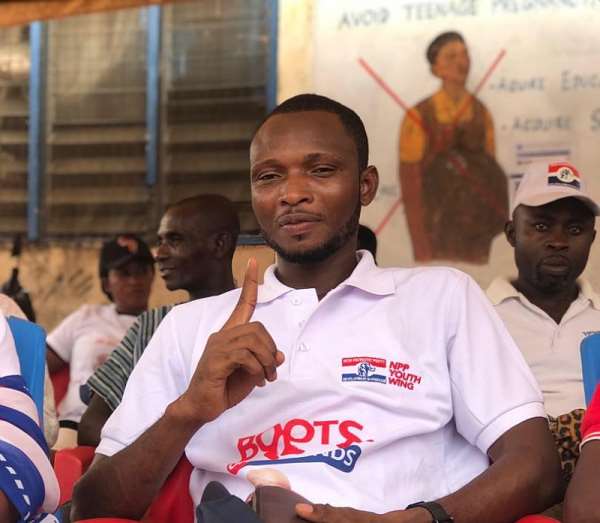 Over the week, I got into Savannah region through Buipe, to Damongo, then through Sawla to Bole and exited through Bamboi. I was on a cursory look-out for what John Mahama and his NDC did for Gonjaland to merit our votes. I may be sounding bias right now, but charity obviously begins at home.
Akufo -Addo is from Kyebi in the Eastern Region yet in two (2)years he gave us a region of our own which we have been "looking for" for close to fifty-two (52) good years. John Mahama is from Bole; He's our brother, He had every power to ensure we had a new region, yet when we were looking for him to talk about this region of ours, he snubbed us!
Tell me then, between Akufo-Addo and John Mahama who is much more a brother to deserve our votes? Of course, we were glad to see abrother from this enclave of ours rise to the highest level of political office; we are happy for him. But what do we have to show for it? Why don't we push other sons too? Must he and his party be the only group that deserves our loyalty?
Our friend from Kyebi has done for us what our biological brother refused to do for us when he had the golden opportunity! We must, as courtesy demands, show appreciation by voting massively for Nana Addo and NPP Parliamentary candidates when December 7 comes.
The sawla-fufulso road is one of the major roads in the heart of Gonjaland, yet our brother looked us in the face and did a shoddy job, he set for us a death trap! Since birth, I have known Bole market to be under trees, and this has not changed even with our own brother as MP, deputy minister, substantive minister, Vice President, acting President and even as President. Thanks to President Akufo-Addo, we do not need to go to Accra before we can benefit from government's scholarships; we can just sit in the comfort of our homes in Bole, apply and get selected. Why should we reject such a person?
As I stated elsewhere, in Savannah region, the battle is going to be like that of David and Goliath's. Our region has given NDC more parliamentary seats, but this year we are taking them back to show appreciation to NPP and Nana Addo. Do you know the interesting thing about the David and Goliath's fight in the Bible?
David used just one stone to kill Goliath and fortunately,NPP is number one (1) on the ballot. We will use one (1) stone, thus our number one (1) position on the ballot to kill Goliath. Coincidentally, our Parliamentary Candidate for Bole -Bamboi is called David and by the grace of God he shall use the number one (1) position on the ballot to kill Goliath and represent us in Ghana's Parliament come January 7.
To some of the youth who have declined to go out to canvass for votes for the NPP for one or two reasons, humbly, we all have our disappointments and reservations, but we do not t have to give up at this crucial hour, not now, not today, not tomorrow!
The Party needs our efforts to win. Of course, not all appointees are saints, we definitely have a few who may not be doing what we expect of them, but we will suffer more should we refuse to go out to campaign and loose power because of them. Get involve
#4MORE4NANA