NUGS commend NDC on juicy promise for tertiary students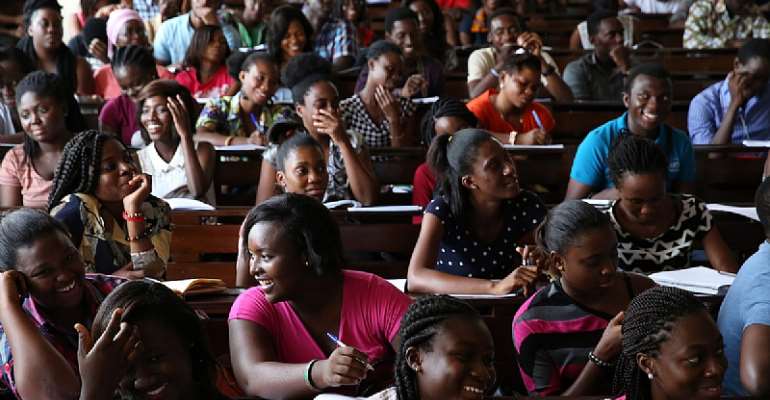 The National Union of Ghana Students (NUGS) has applauded the National Democratic Congress (NDC) on the promise to cushion tertiary students admitted for 2020/2021 academic year should John Dramani Mahama become president after the December 7 polls.
With less than a week to the polls, the main opposition party has promised to absorb 100% fees for students who gain admission into tertiary institutions next year.
In what some say is a desperate attempt by the NDC to win power, NUGS says it is welcoming news and have hence given the umbrella party thumps up for coming up with the policy.
"The National Union of Ghana Students (NUGS) wishes to by this statement commend the National Democratic Congress (NDC) for its updates tertiary education policy proposals announced in the morning of December 1, 2020, by its flag bearer, former President John Dramani Mahama; i.e. the Kyemu P3 and Fa Ninyinaa policies which will see 50% absorption of fees for all fresh tertiary students admitted from the 2020/2021 academic year," a press release from the student group signed by its general secretary Divine Edem Kwadwodeh has said.
Meanwhile, NUGS has emphasized that they will be on the neck of the NDC and John Dramani Mahama should the ruling New Patriotic Party (NPP) government be booted out at the end of the 2020 general elections.
"The National Union of Ghana students will hold the NDC and its flagbearer accountable in the fulfillment of these policy propositions should they win the forthcoming election; and will demand that they are implemented to the benefit and satisfaction of the good tertiary students of this country," the press release from NUGS emphasised.
Below is the full press release: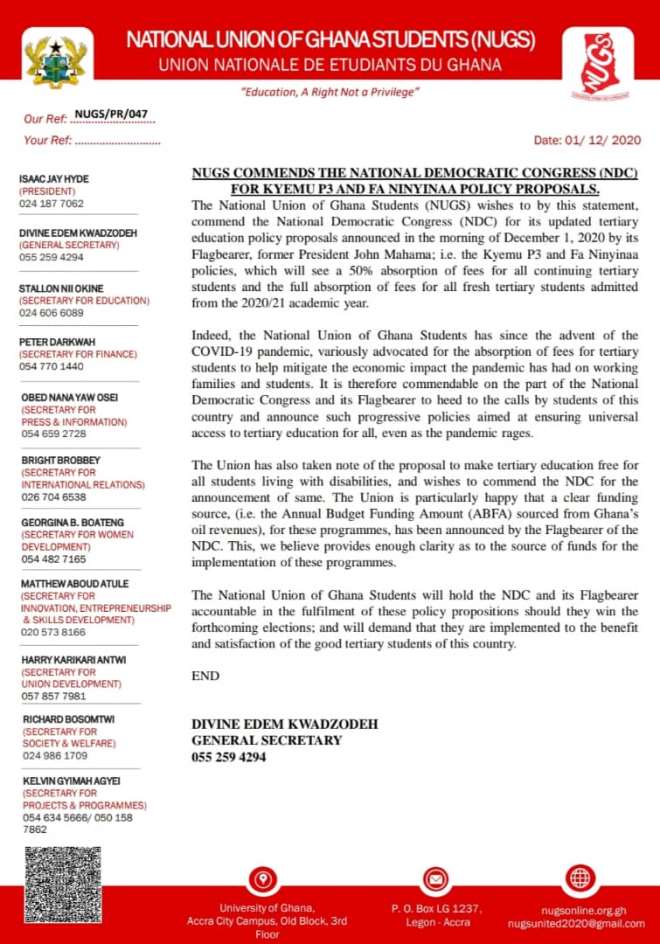 Eric Nana Yaw Kwafo
Journalist