Sawla-Tuna-Kalba NABCO Coordinator donates to NPP Party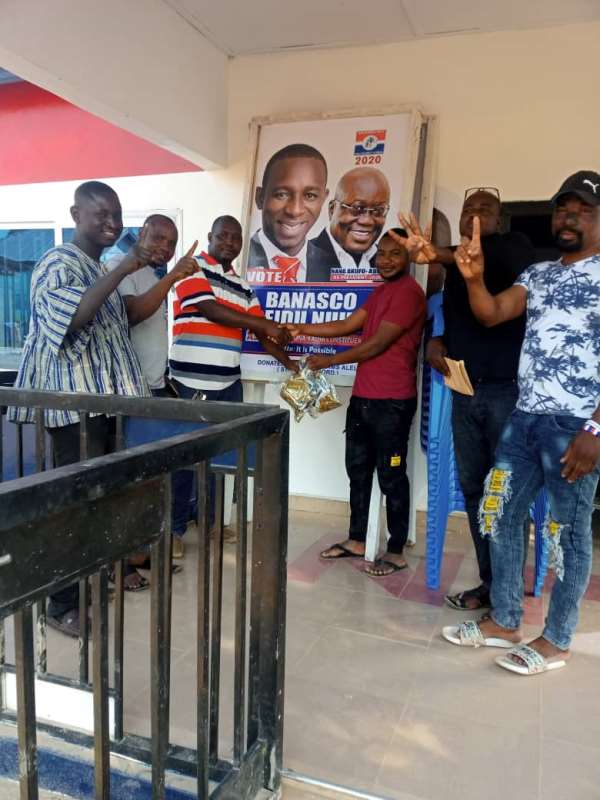 The district NABCO Coordinator STK district, Soale Adams Alele has donated Bill boards, plastic chairs to the New Patriotic Party (NPP) in the Sawla Tuna Kalba Constituency.
Other items included nose mask to help the party observe the covid 19 protocols.
Soale Adams Alele presented the item to the party constituency executive on Thursday,26/11/2020.
Receiving the donation, Mr Mohammed Fuseini, the Constituency party chairman commended the young district Coordinator for the gesture and edge other appointees to take steps to also support the party activities to ensure Nana Addo wins the upcoming election.
Mr Soale asked the executive members to take inspiration from the donation as foundation for them to build upon by working hard towards the victory of H.E President Nana Akufo Addo and Hon Banasco Seidu Nuhu the NPP parliamentary candidate for Sawla-Tuna-Kalba.