Prof Jane Naana Urges Youth To Vote For NDC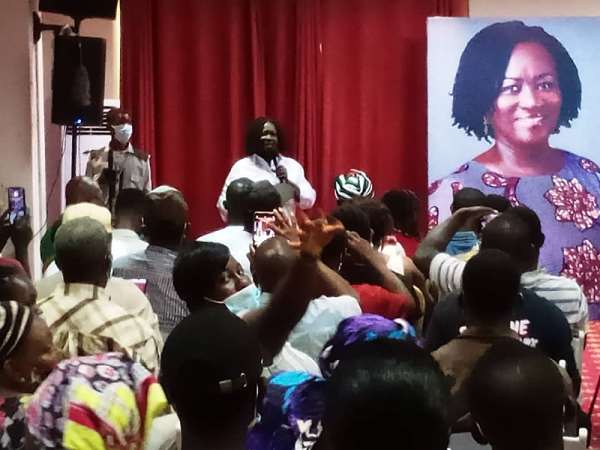 Youths in the Greater Accra Region on Friday trooped in their numbers to meet Vice Presidential Candidate of the National Democratic Congress (NDC) Prof. Naana Jane Opoku Agyemang.
Prof. Naana as part of her interactions with the formal and informal sector unions Prof. met with youth in various sectors of the economy to explain the party's commitment to improving their economic lives through sustainable jobs.
She said the people's manifesto was derived from the mindset of the people representing the needs of the Ghanaian people.
She stated, that the NDC is for every individual regardless of your gender, tribe, profession or status in society. "NDC is for all individuals across the regions of this country it doesn't matter where you come from, and so NDC is for everybody."
The vice-presidential candidate reiterated the NDC's position of implementing policies that ensure sustainable jobs for the youths.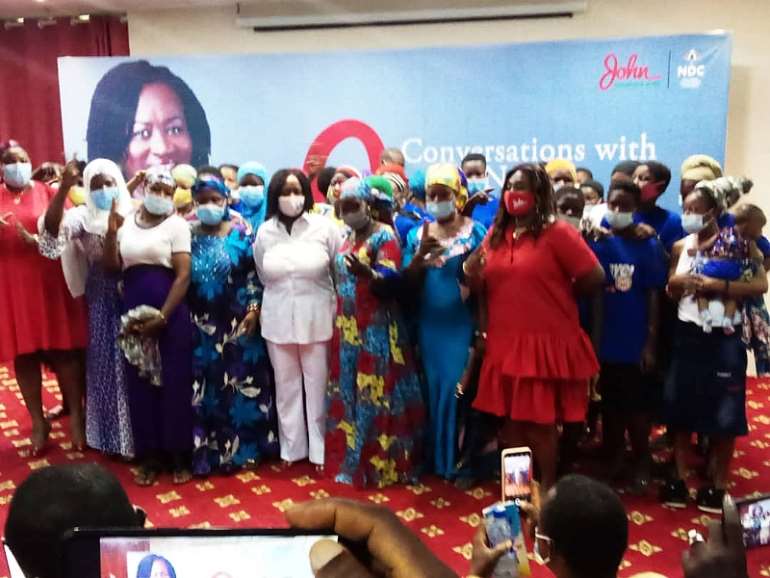 As part of the policies, she said the NDC will employ 1million youth in its four-year term, improve technical and vocational training by training free applicants in all areas of technical and vocation.
The training will include a monthly allowance to beneficiaries and setting them up to businesses after successful completion.
In addition, the John and Jane NDC government is committed to legalizing okada business.
"The NDC's manifesto is a distribution of equal opportunities to everybody because it involves a wider consultation with Ghanaians, so whatever business one is engaged in, the policies address the need of every Ghanaian that is why it is called the people's manifesto."
In her engagement, Prof. Naana admonished the youth to vote for the John Dramani Mahama and the NDC to continue all abandoned health facilities across the country to ensure access and affordable healthcare to all.
"The NDC will implement the free primary healthcare to benefit all Ghanaians especially women. So when you attend any chps compound, health facilities, clinic and polyclinics and all-district hospital you won't pay anything. Pregnant women will access healthcare from ante-natal care to delivery," she said.
Touching on mining, Prof. said the NDC in consultation will streamline illegal mining activities popularly known as 'galamsey'.