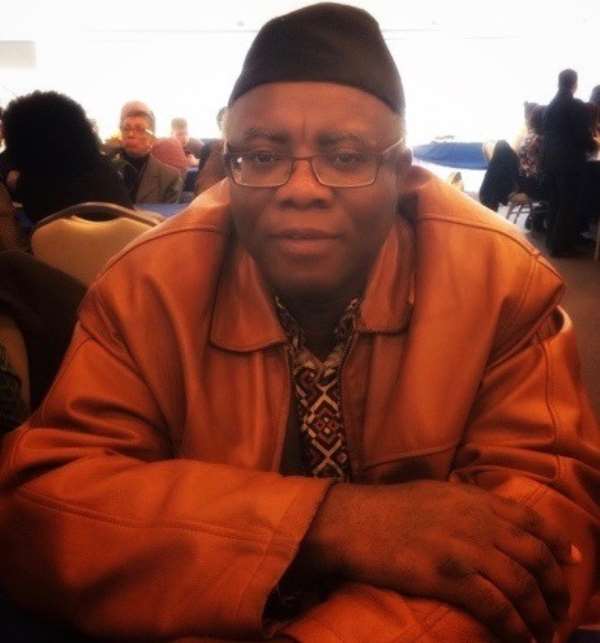 He went to the right place with his electioneering campaign charade to preach peace in the upcoming Presidential Election – General Election, to be certain. I mention Presidential Election because with Candidate John Dramani Mahama, it is first and foremost about "Me, Myself and I." Nevertheless, he was still in the right place because Bimbilla, in the Northern Region, has experienced some of the worst forms of violence in recent years, in particular in the Palace of the Nyeliboligu-Naa itself. Not very long ago, for example, the father of the present Regent, Naa Yakubu Andani Dasana, II, was killed, National Democratic Congress' Mafia-style, if memory serves yours truly accurately. That was in June 2014. The now-Candidate John Dramani Mahama was the substantive President of the Sovereign Democratic Republic of Ghana (See " 'Cops' Killed Bimbilla Chief – Spokesperson" Daily Guide / Modernghana.com 6/23/14).
It was just about the same period that the Chief of Bono-Seikwa, the very hometown of the dynastic General-Secretary of the National Democratic Congress (NDC), Mr. Johnson Asiedu-Nketia, was also slain by some thugs who evidently had some axe to grind with the deceased. I vividly remember the latter incident because I wrote and published at least one column on the same, in which I passionately called on Mr. Asiedu-Nketia to step up to the proverbial plate in order to ensure that the criminal suspects were promptly brought to justice. And true to expectation, the suspects were shortly rounded up. But, of course, the question of whether the killers of the Chief of Seikwa were actually recompensed for their crime was a different ballgame altogether.
In the Bimbilla case, I don't ever recall the 10 suspected killers who were alleged to have been decked in police uniforms being brought to justice. That was what the climate of terror and insecurity felt like under the Mahama/Amissah-Arthur regime. He was at the right place though he was vacuously preaching peace and safety in the runup to the 2020 General Election that he clearly did not believe in, because it has only been under the inimitably competent and visionary leadership of President Addo Dankwa Akufo-Addo that peace, security and prosperity have rained and shone on the good and hardworking people of Bimbilla. Significantly ought to also be added the fact that the present Minister of Defense, Mr. Dominic Nitiwul, is a bona fide son of the soils of Bimbilla. And Mr. Nitiwul has played a significant role in bringing peace, security, stability and progress to the Bimbilla Municipality, though listening to Candidate Mahama do his usual braggadocio routine, one would not have guessed that the Akufo-Addo-implemented fee-free Senior High School System had equally benefited the great people of Bimbilla.
"Four years of NPP administration has been characterized by hardship, lack of development, no extension of electricity [I suppose he was referring to Dumsor], no additional water systems, no hospitals, no schools, no roads, no markets, indeed, stalled development," Little Dramani droned on and on and on. How farcical! Maybe the people of his own Akufo-Addo-created Savannah Regional Capital of Damongo need to ask Little Dramani what sort of sustainable water supply system he constructed for them during the 8 long political years that the West-Gonja native was comfortably holed up in Jubilee House.
Ultimately, what Candidate Mahama commits to or professes to believe in on the electioneering campaign trail may not be worth the whiff of breath with which it is spoken. After all, didn't Little Dramani promise just a couple of months ago, while barnstorming around the Volta Region, that his campaign would be perfectly antiseptic and totally devoid of insults and foul language? And then, just what happened a couple of weeks later? Well, in case you have so soon forgotten the same, then let me remind the Dear Reader. That was when Little Dramani luridly teamed up with Mr. Isaac Adongo-Frafra, the Bawku-Central NDC-MP, to call President Akufo-Addo and some of his relatives in his government "The Akyem Mafia." You see, so pathologically hateful of Akyem-descended Ghanaians is Candidate Mahama that when he is not busy calling his main political opponent the Akyem-Mafia Capo, he is sneeringly engaged in nose-thumbing and calling Kyebi, the ancient capital of Akyem-Abuakwa "The Galamsey Capital of Ghana." Meanwhile, the former President has been crisscrossing the country promising to revive the environmentally deleterious Galamsey industry with a vengeance. I suppose the preceding are perfect examples of what a foul-language-free electioneering campaign means in the playbook of Little Dramani.
Which is why I have just this one simple message for this Slay-Queen-Obsessed skirt-chasing "Papano" and his cohorts: Whether you commit to a peaceful electioneering campaign or not, the far better performing Nana Addo Dankwa Akufo-Addo and his New Patriotic Party Government are hell-bent on irrecoverably defeating you and your kleptocratic operatives of the National Democratic Congress' Woyome drum-majored Looting Brigade beyond any reasonable shadow of doubt.
*Visit my blog at: KwameOkoampaAhoofeJr
By Kwame Okoampa-Ahoofe, Jr., PhD
English Department, SUNY-Nassau
Garden City, New York
November 28, 2020
E-mail: [email protected]