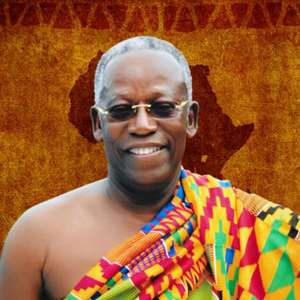 Massa, God Almighty truly loves Mother Ghana, ooooo, wai. The election of Joe Biden as the next American leader, presents all Africa's anti-corruption campaigners, with a unique opportunity, to quickly rid the continent of its small army-of-looters (the respectable-looking thieves-high-places), currently in power, and robbing African nations of their wealth, so ruthlessly, wai, Massa.
I can bet you my last worthless Ghana cedi that Ghana's current cohort of arrogant-thieves-in-high-places are definitely frightened of the possible consequences of their being investigated, and blacklisted, by U.S. anti-corruption agencies, wai.
Those patriotic civil society organisations (CSOs), and media professionals, in Ghana, uniting to halt the single-minded, stealth-asset-stripping of the enterprise Ghana, must now focus on getting former President Obama, to take this matter up, quickly, on their behalf, in the corridors-of-power, in Biden's Washington DC, oooo. Yooooo...
Ditto the concerned environmental activists fighting to halt the abomination, which mining bauxite in the Atewa Forest Reserve, represents (such as Awula Serwah's Eco-Conscious Citizens Group), who should also move quickly, to contact the new U.S. climate-change Czar, John Kerry, and get him to act swiftly to halt that crime against humanity, asap. Yoooooo...
It is their best opportunity of getting the Atewa Forest Reserve finally declared a national park, and having all mining banned from what is a designated Globally Significant Biodiversity Area (GSBA). Massa, Onyame enti se, alata ni, oooo, wai. Every day for thief-man, but one fine day, Master's hour, too, go come, wai. For sure. Who born dog? Haaba.