Editorial: Mahama Unlimited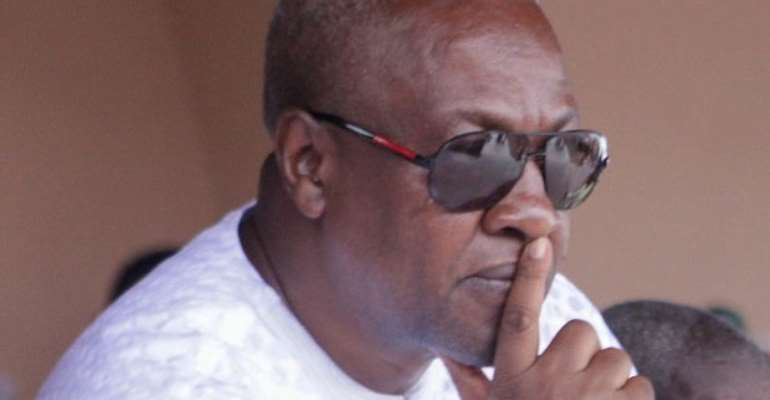 "I am saying that Ghana must not introduce free SHS on the whimsical promise of a desperate politician. Many mistakes have been made by countries in Africa with free SHS."
Those were the words of former President John Mahama at the zenith of his opposition to the free SHS concept in 2016.
His description of the concept as a whimsical thought and borne out of desperation is instructive when juxtaposed against his so-called newfound love for the free SHS policy.
There was just no way he could be convinced that a free SHS as a policy is doable. Now that it has come to pass with a countrywide resounding acclaim, he is unable to come to terms with the reality of a free SHS in operation.
All he can do is lie about so-called refinement of the concept to include private schools. Blimey! This is a man, who questioned how the free SHS policy was going to be funded, turning round in another breath to say he would expand it to include private schools under the policy.
A special fund was earmarked for the fight against the free SHS concept, a classical outcome of which was a woman used for a commercial against the concept on TV.
Taking the extra mile to tell women who were unable to fund their kids' education to kick against the free SHS, which the former President had his assigns to do as a campaign project was the height of irresponsibility. It is beyond our ken how a former President would descend to such level of moral deficit. No wonder he was booted out of office by discerning Ghanaians and has never recovered from the shock.
In the past few months he has beaten a retreat from his anti-free SHS stance. Swallowing one's words in the manner in which the former President has done is disgraceful, especially if he does not express remorse.
He went ahead in one of his discourses to tell Ghanaians that anybody who said he was against the free SHS concept should be hooted at.
There is no beating former President John Mahama when it comes to inconsistencies of thoughts.
That he is today claiming ownership of the free SHS concept is ample evidence about our unenviable impression about him.
We share in the shock of President Akufo-Addo upon hearing about the former President's volte-face about the free SHS.
We are restrained on moral grounds not to use scathing words in our discourse on the former President who is underestimating the intelligence of the people he wants to vote for him. How can you convince us about your altered stance on the free SHS when you clearly spent money to ridicule and kill it?
It takes an intelligent, visionary and dreaming President to fashion out a concept like a free SHS.
One day when President Akufo-Addo takes a bow after serving two terms as head of this country, he would have bequeathed to his good compatriots a legacy of education at the senior high school gratis.
The free SHS is a gold standard which all good governments must maintain. President Akufo-Addo has showed us that it is possible for the state to fund senior high school even as the former President told us was unfeasible. Of course it is not Herculean to determine which of the two personalities is fit to lead a country.
Only dunderheads will regard the free SHS concept as undoable and therefore originating from desperate politicians.
---Daily Guide