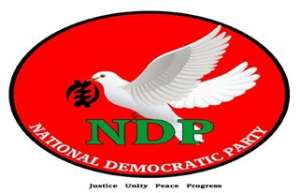 Fellow Ghanaians, our nascent democracy has been transmogrified and maneuvered to create a strange form of politics in Ghana political scientists and the intellectual community at large have to academically rise to look into the definition of this very controversial and contested term again – politics.
According to me, politics in Ghana is the process of hating ethnic minority, especially if they are from the north; the practice of wickedness, and engaging in dangerous hypocrisy. It is one of the major reasons why the likes of president Akufo Addo could gain "unprincipled and unrestrained" access to our national kitty he depleted in the last four years to the applause of SOME gaslighted and very brainwashed Ghanaians especially the majority of the Asantes, who mainly vote according to the size of a candidate on the ballot paper – "short" or "tall".
Otherwise, where in the world can somebody like Akufo Addo would have gathered the courage and effrontery to still nurse ambitions for another opportunity to loot the country dry, through mismanagement of economy and ballooning of public debt, in order to be shared among his cronies and family members, after he has caused us this fat mess!?
It is very, very, painful being a citizen of Ghana! And we think we will ever develop? Perish the thought!
Because, we continue to have presidents and economic managers who take the mantle of leadership merely to produce higher denominations of our currency for purposes of thieving leadership like we are witnessing under the Akufo Addo-led government. Meanwhile, their gunpowder is dry! The government continues to increase in belligerence and intolerance, every now and then, as Ghanaians cry foul and thief!
Many whistle-blowers have been harassed out of the country if not murdered or silenced with threats because the government has been very antagonistic and more violent than the Krakatoa volcanic eruption of August 1883 in Indonesia. However, the good news is that, president Akufo Addo and his gigantic government, like the Krakatoa Island, would soon be blown out of existence in the less than two weeks upcoming election! In Shaa Allah. And any Widow can burn the sea.
Sorry for the deviation. Let's fast forward. Indeed, politics according to Andrew Heywood, is a "loaded" term. By which he meant that, the term politics connotes a lot of legitimate meanings. For Aristotle, "man is nothing but a political animal". Andrew Heywood further explained that "politics is defined in such different ways as the exercise of power, the exercise of authority, the making of collective decisions, the allocation of scarce resources, the practice of deception and manipulation" among others.
The US political scientist David Easton defines politics as the 'authoritative allocation of values"; On his part, Max Weber defined politics as "…the enforcement of its order is carried out continually within a given territorial area by the application and threat of physical force"; Harold Laswell says "politics is the process of who gets what, when, and how"; Also, "a political system is any persistent pattern of human relationships that involves power, rule, or authority, according to Robert Dahl; And Groucho Marx says "politics is the art of looking for trouble, finding it everywhere, diagnosing it incorrectly and applying the wrong remedies." (Akufo Addo-nian form of economic management and politics – a disaster)
Again, there are many views about politics by scholars: On one hand, politics is an interplay between compromise and consensus which means "it is inexplicably linked to the phenomena of conflict and cooperation" according to Andrew Heywood. This really appears one of the summarized definitions of politics that is peculiar to many jurisdictions, and the compromise and consensus is often on how the country should be governed. Regrettably, our Ghanaian politics as a "compromise and consensus" has always departed from the idea of good governance.
Rather, it is always about primordial issues of "ethnocracy" and political apartheid perpetrated and perpetuated among ourselves – hating one another for the part of the country we come from and justifying unjustifiably, why some people are unfit to be our leaders even if they have proven their mettle. In this year's election, no good ambassador of Ghana who really has the country and its future at heart should have voted incompetence retailer and corrupt Akufo Addo. But because of the above primitive matters, the jostling has been kickstarted all over the country for AAkufo Addo we should have been peddling stones at if seen near our homes for political campaign reasons.
Moving on, of all the definitions of politics above, the most suitable definition that is, unfortunately, befitting our democratic ambience in recent times are the ones defined by Henry Adams and Samuel Johnson as far back as the nineteenth and eighteenth centuries respectively. For Samuel Johnson, he furiously dismissed politics as 'nothing more than a means of rising in the world', while in the nineteenth century US historian Henry Adams summed up politics as 'the systematic organization of hatreds'!
Fellow Ghanaians, it is interesting the Flagbearer of the National Democratic Party and the Widow of the late former president and founder of the National Democratic Congress finds it expedient to put sea sand in the "political jollof rice" of president Mahama, perhaps, at the behest of the New Patriotic Party and its most discredited and untrustworthy Flagbearer Nana Akufo Addo who lied to Ghanaians through his canine and molar teeth, about his commitment to fighting corruption but with a fake, scarecrow, and completely defunded and a dizzyingly rendered toothless Bull Dog Special Prosecutor in the last two years.
The Widow seeks to incite the Volta Region against the NDC, a major legacy of their hero, His Excellency the late former president Jerry John Rawlings. Let Madam Konadu Agyimang Rawlings understand that neither she, president Mahama nor anybody in the NDC owns the party; it remains and shall remain the legacy of the former president. And nobody shall remain its leader and Flagbearer forever. That's why the founder himself could not remain to guard his party. Therefore, its leadership, however bad it is today, does not call for the dismantling of the entire legacy of the former president just because she madam Konadu makes hatred the watchword for anyone leading the party other than her.
Every Ghanaian knows that she stormed out of the party not because of Mahama's supposed squandering of the values, ideals, and principles of the party's probity and accountability. Hatred for others other than she as the leader of the party exposed her betrayal and disrespect for her husband way before late president Mills of blessed memory even won the 2008 general elections. These new tactics to overturn the victory of President Mahama in this year's election, In shaa Allah, won't wash!
Ghanaians know that the jealousy, hatred, and sabotage that took Martin Amidu to the NPP, his then new bride, are what madam Konadu is brimming with having realized she did not only lose the Flagbearership of the NDC, but a beautiful opportunity to become first female vice president of the country. It is obvious that if she had stayed with her husband in the party, she would have been the one preparing to serve in the vice presidency of the Republic come January 2021. But palpable hatred for both John Mills and John Mahama kicked her out of the party.
All Ghanaians know that president Mahama has been envied, sabotaged, and stabbed in the back not because he is not a Voltarian, but because he was supposedly nurtured by some political godfathers of the party and who thought they could to lead the party but John Mahama rose through the ranks, all of a sudden, to becoming a president – the now ringmaster of the game! The pain of madam Kanadu, the Widow who refused to honor the memory of her husband by bowing out of this presidential race she knows she is just being a joker, hate president Mahama who was the "political errand boy" of some favorites of the Founder, is now the cheerleader!
Today, she and her party find it convenient to talk about bringing the NDC's values into ruination by president Mahama? Really? Madam Flagbearer of NDP, you know that even the Founder himself lost the principles before his death. President Rawlings quashed his own principles immediately he went to bed with Akufo Addo. In Dagbani parlance we say, "Abi diri Jeng ka pepri Jeng Bim". Which means, "if you claim not to be a monkey eater, you don't eat a soup prepared from Monkey's meat"! Did you find it double standard that the Founder decried the jading of the party's principles that have to do with justice, transparency, probity and accountability, under President Mahama, yet he was a friend to Akufo Addo, a man who abhors all that in his government?
Madam Konadu, how do you justify this with the assertion in our local parlance that, "show me your friend, and I would tell you your character"? The Founder was a friend to a man whose name now synonymous with the accumulation of proceeds of corruption! How?
In March 2019, as an Honorable Member of the KNUST Students' Parliament House (KSPH), I was privileged to have visited University of Ghana Students' Parliament to debate on the country's progress after sixty-two years of Independence. As part of our trip, we decided to pass by the National Parliament House and subsequently pay a courtesy call on the former president at his house not far from the Parliament House of Ghana before proceeding to University of Ghana for our debate at Legon that evening.
We were asked by the moderator to individually make submissions on wide range of issues engulfing the country for the former president, J.J Rawlings to respond. As a young man who became a sympathizer of the NDC because of Junior Jesus Rawlings, it was a window of opportunity for me to quench my longstanding ideational appetite about the Founder's assessment of corruption under his bosom friend, Akufo Addo because I believed the reason why many Ghanaians admired him was not loss yet. For he espoused justice, and "totally against" corruption.
So, as if I was going to make a submission, I managed to pull myself together and dumbed him the bombshell: "Please sir, we witnessed you being very critical of your own party when it was in government in respect of corruption, why are you silent over corruption under president Akufo Addo?" I was visibly shaking and my grandiloquent grammar even vamoosed me for a minute but I managed to murmur these words to him. For a moment he appeared confused and stultified before he began to speak, and he spoke for over 30 minutes on this simple question.
And with all due respect to the memory of the late president, His excellency was literally blabbing to say the least! Finally, he summarized that, "when the Ya-Na was killed, the NDC came to power for eight years and could not get and punish the killers. However, Akufo Addo came and he is able to achieve what he did. So, half a loaf is better than none!"
In short, the former president was implying that, Akufo Addo deserved not to be shamed for his corrupt scandals because he looked into the solution of Dagbon. I mean, a man who was the custodian of Justice could not prosecute anybody for six good years as Justice Minister when someone was murdered in broad daylight, has the shameless audacity to come back more than one and half decade later in the name of politics to do what he had done in Dagbon, and he really deserved your sympathy? Come on Jerry John Rawlings!
It was obvious that the Founder's silence on Akufo Addo's rotting government, very antithetical to governmental principles of probity and accountability he espoused, had nothing to do with the killing of Ya-Na. Rather, it was a clear case of a parent of many kids who choose to love some than others for no reason.
It was apparent that, like a parent who wishes one particular child should have been wealthier or brilliant than others because he does not like the rest, the Founder was playing favorites but his favorites never got to win because God chooses leaders! And God would bring John Mahama back to the FlagStaff House come January 2021, In Shaa Allah.
Surely, Jealousy, Sabotage, unhealthy rivalry, and hate can't win, and can never win!
Like the biblical Joseph who became the ruler of Egypt despite the jealousy of his brethren, President Mahama shall win, In Shall Allah.
Abdul Hakeem Iddrisu (The Young Prof.), is a Youth Activist and Counsellor.