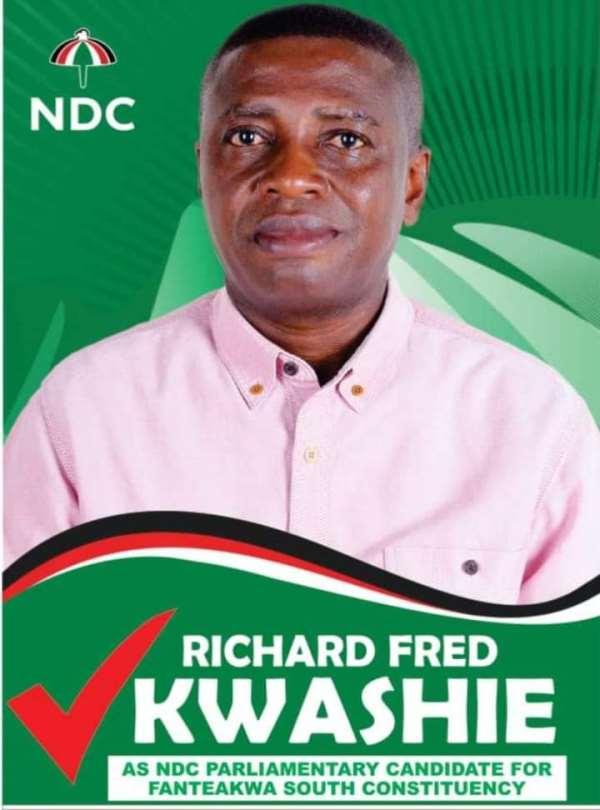 The Parliamentary Candidate for Fanteakwa South Constituency on the Ticket of NDC, Richard Fred Kwashie Junior, has said Rawlings was the saviour to mother Ghana
He said when the economy was sliding into a ditch, Rawlings came and rescued us from it.
The NDC PC said the same issues that angered former President Rawlings to bring the revolution such as corruption and borrowing are happening under Akufo-Addo and NPP.
He said this during a media interaction at the one-week observance of the passing of JJ Rawlings held at OSINO in the Eastern region.
He said during that time, the economy was in shambles which we were unable to transport the country's cocoa beans out for export but with the governance of JJ Rawlings, Ghana was given a new facelift.
He added that it is only the NDC government that can rescue Ghana as the country was in a mess under NPP.
"Rawlings came and took us from it and this is the time we must give the Opportunity to John Mahama rescue us. The same way John and Jane are ever ready to move Ghana forward from it Nana Addo's HIPC Government," he said.
He also trumpeted that it will be risky to vote four more for Nana Akufo-Addo.