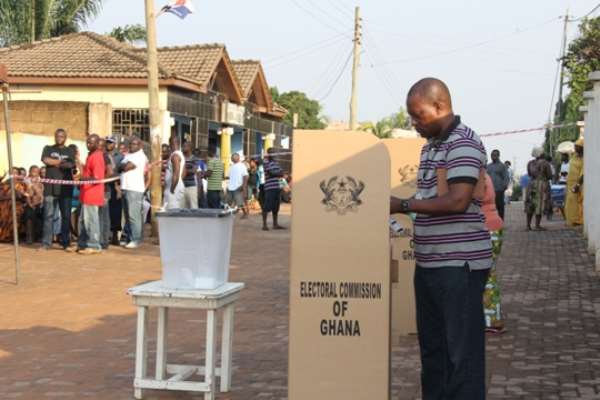 To be fair, the NDC flag bearer, John Dramani Mahama could fit the bill of 'worst ever' president Ghana has had. And I feel so much pain in my heart when I see the NDC point their fingers stained with corruption at Nana Addo Dankwa Akuffo. Do they think Ghanaians have forgotten so soon? Who is more corrupt than John Dramani Mahama? I could give many instances but I would want to refer to the 2014 World Cup saga. Upon all the tears Mr. Elvis Afriyie Ankrah shed on National Television for squandering and misusing state funds, John Dramani Mahama graciously called him to serve as a presidential staffer.
The gains corruption gained under John Dramani Mahama when he was in power was unbearably high. His younger brother saw juicy contracts and became super rich. The amount of monies that was taken by his ministers with impunity was so disturbing. Today, the NDC do not feel ashamed to point fingers at Nana Akuffo Addo. Ghanaians are wise.
The NDC as a political party has not enough human resources. Those with intellectual capacity are very few. When they won power, most appointments were based on dedication to the NDC party and not who can do the job. They can not also unite the country. Their flag bearer, John Dramani Mahama showers in tribal politics. If Ghanaians can remember, in 2012 most of his reasons why Ghanaians in the North should vote for him was that he is one of their own. They don't deserve to lead us again.
John Dramani Mahama and his NDC are again indecisive. We can't trust him as the commander in chief of the Army because he disputed the idea of free education which Nana Addo and his NPP government easily and successfully kept running Right after they won power. He said it wasn't possible. Later he was trying to deceive Ghanaians with what he calls progressive free education. He only 'adjectivized' it to confuse Ghanaians. All Mahama hopes and works for is how to win power. So he is saying things he wouldn't do just to win power. Ghanaians can't reelect John Dramani Mahama as president.
Ghana's future is on your finger tips. Vote for a better tomorrow.
Long live Ghana! And may God bless you abundantly. Vote well, vote peacefully.