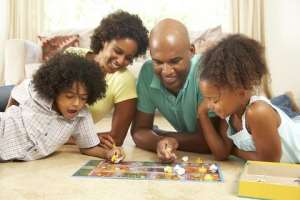 As the world marks the international day for children, light is thrown again on the situation of children across the globe. Global and local advocates on child rights are on the crescendo with strong voices seeking to penetrate blockades in the corridors of power so that they can the overturn the generally inadequate attention given to issues affecting children.
The Purpose
Each year, the World Children's Day brings into sharp focus what we need to do to ensure more viability for the humanity project. As generations come and go, and the earth remains currently the only viable habitat for mankind, giving proper attention to the issues affecting children is one of the smartest fundamental strategies for sustainable human wellbeing.
Children are both the history and the future of the present. Today's adults are merely the future of yesterday's children. In many ways, adulthood is only a reflection of childhood. The seed of life is in childhood, and it is easier to straightening a seedling than bending a tree. Many families, communities, yea, whole nations, are what they are today because of how they nurtured their children. This is why this occasion deserves our attention. World Children's Day is an occasion to wake us up on the importance and urgency of children's issues and to wise us up to mobilise political will and resources to solve them.
The Problem
According to the United Nations by 2030, nine out of 10 children living in extreme poverty will be in sub-Saharan Africa. Today the figure is just over 50%, one out of two children. In addition, children in sub-Saharan Africa will be 16 times more likely to die before their fifth birthday than children in high-income countries. Furthermore, more than half of primary school-aged children who will be out of school in 2030 will be in sub-Saharan Africa. This is not a good forecast for us. What perhaps is more serious is that the quantum of political will available now seems to be very much below the threshold.
Our leaders, at all levels, seem to be failing us; keeping in mind that every people deserve their leaders. What we need is not mere political rhetoric and ceremonial speeches. Political will is demonstrated by resource allocation and action not just words. It requires the efficient implementation of policies, not just well-documented plans and programmes. Here in Africa, Civil Society Organisation (CSOs) including NGOs, media and religious groups don't seem to have weaned themselves from external or internal influences.
On one hand, they are in bed with incumbent governments and on the other hand, they are puppets of foreign interests because they claim not to have resources to do things on their own. The result of this includes the pain of having others so influence our child development policies and legislation in a way that disrespects our indigenous peculiarities to the extent of eroding our moral and spiritual foundations in the name of global standards that are largely determined under unequal footings. Pervasive, inordinate global inequalities undermine global standards for children's development and threaten the quality of life of present and future generations.
The Progress
The situation is dire, but all is not gloom. Encouraging progress is being made in a number of areas including nutrition, health education and the elimination of child labour. The World Food Programme (WFP) has reached 10.3 million children under five-year-olds with programmes to prevent and treat malnutrition, and 6.3 million pregnant and nursing mothers are receiving assistance to be healthy enough to nourish their children.
In Africa, Ghana has one of the highest scores in the Global Hunger Index (GHI) and ranks 63rd out of 107 countries. While many children still suffer malnutrition and stunted growth, programmes like the planting for food and jobs in Ghana are important initiatives that should be continued and copied by other countries in the region, keeping in mind the need to seal off any possible inefficiencies caused by corruption and partisan politics typical of government programs.
In the area of education, Ghana again stands as a pathfinder for many countries in sub-Saharan Africa. Primary enrolment is almost complete except for some challenges in hard to reach areas where access to school is still difficult. Significant global progress for children is in the area of efforts to eliminate child labour. From the year 2000 when there were about 240 million children affected by child labour to the present situation of 152 million, the global movement against child labour has seen multiple actions on all fronts.
Even though sub-Saharan Africa is again being left behind because the Region has the highest rates both in terms of proportions and absolute numbers, both duty-bearers and rights holders are working very hard to improve the mobilisation of resources and the coordination of activities in order to make real achievements beyond the important processes.
Such processes include the development and implementation of National Plans of Action, deployment of child labour monitoring systems and establishment of child labour free zones. In all this emphasis on systemic approaches that would ensure sustainable results would have to be preferred to hit-and-run cosmetic interventions that only seek to whitewash the problem.
The Possibilities
The theme for this year's World Children's Day is "Reimagining a better future for every child". Let's imagine a near future where every child has access not only to education but to quality education. That means such a child would have all that is need to get have the required learning outcomes. That means teachers, parents, education funders and policymakers should be on their toes now.
This requires a civil society that is efficient in putting the government to work. It is possible to have a near future where our children have a solid moral and spiritual character that would equip them with capacities for right choices and proper decision making.
In a world getting blown away by relativism and abrasive individualism, it is critical to agree to the value of truth, equity, faith and reason. Surely the endless sky is the limit for what each child of today can achieve when the adults of now turn the corner to irreversible sunset.