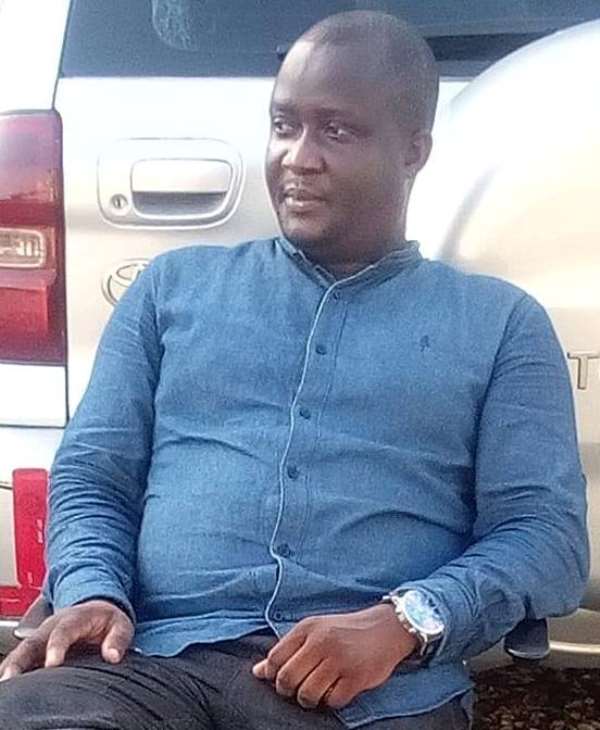 There is high number of high-ranking and highly publicized case of corruption and amassment of wealth in the President Akuffo Addo's government which is alarming. For example, data released by Transparency International's Global Corruption Barometer (2019) indicates that almost two‐thirds of respondents say that in the 12 months preceding the rate of corruption in President Akuffo Addo's government has highly increased. At the same time, more than half of the respondents in Ghana indicated that President Akuffo Addo's government has failed woefully in the fight against corruption.
According to Corruption Perception index (CPI) reported by Transparency International in 2018, Ghana scored 41 out of a possible clean score of 100 and in 2019 Ghana's ranking dropped from an already low ranking of 78 to 80 out of 180 countries, thereby achieving the unenviable feat of being behind countries such as Namibia, Senegal and Rwanda in the fight against corruption. Drop of two (2) places on the latest corruption perception index (CPI) is a dent on Ghana's reputation and testament to the endemic corruption that has engulfed President Akuffo Addo's government.
A thorough survey conducted by Back-Bone of Good Governance (BBOGG) shows that President Akuffo Addo and his New Patriotic Party (NPP) are on the verge of losing the 2020 general election on account of corruption and amassment of wealth in his government.
According to eligible voters, the only mechanism through which they can combat corrupt President Akuffo Addo's government is by electoral choice, thus turning against the corrupt government by voting them out of office and voting in favor of the flag bearer of National Democratic Congress (NDC) His Excellency John Dramani Mahama because of his impeccable record.
The lack of action from President Akuffo Addo since he was sworn in dealing with the numerous corruptions within his government has cast dim light over his corruption fight.
Ghana's independent voters and youth in particular are more desperate to vote him out than ever before. They are willing to support and vote massively for His Excellency John Dramani Mahama.
President Akuffo Addo's unpopularity is reflected in the undercurrent of dissatisfaction of voters who are not convinced of the government fight against corruption.
Corruption in President Akuffo Addo's government has brought great opposing effect in Ghana's developmental agenda. It is also causing the exclusion of citizens from the political sphere by damaging key features of democracy such as openness, accountability, responsibility, and responsiveness. As a result, citizens are losing motivation to participate in the 2020 general election.
Corruption scandals and amassment of wealth in President Akuffo Addo's government have the tendency to reduce interpersonal trust and has the potential to affect interpersonal relationships negatively among Ghanaian's eligible voters.
High Corruption scandals and amassment of wealth in President Akuffo Addo's government would have great negative effect on voter turnout and causing voters to have disaffection for the president and his New Patriotic Party (NPP) thereby switching votes for the strong opposition National Democratic Congress (NDC) Presidential Candidate His Excellency John Dramani Mahama in the upcoming December 7, 2020 general election.
Some Eligible voters believe that voting will not benefit them–either and would not bother to vote because the costs of casting a ballot would be bigger than the benefits and have lost trust in president Akuffo Addo's governments' ability to respond to constituents' needs and are likely to abstain.
Appointees that are glaringly complicit rather get cleared by a Police investigative wing headed by the President's own in-law (COP MaameYaa Tiwa Addo Danquah) whom he conveniently appointed. One other thing which has turn out to be a mere fluke was Akuffo Addo's directive in opposition, that persons keen on amassing wealth should rather opt for private section rather than his government. Wealth amassment still ongoing in his administration and nobody gets punished.
When corruption intensifies in the country, it tends to draw the interest of the professional public due to widespread acknowledgment of the fact that a country's development requires, among other things, good governance, and the existence of high level of corruption is harmful to the health of the nation's economy and its political environment.
Widespread corruption in President Akuffo Addo's government may leads to political distrust and voter apathy which in turn to depress low turnout among eligible voters in their strongholds and swing regions.
According to our survey, the disgruntled voters said, the President and his government have betrayed the public trust by engaging in corrupt activities which are vulnerable to electoral retribution and loss of office.
President Akuffo Addo's government is engaging in corruption in order to raise extra campaign resources and outspend their opponents thereby enjoying a greater likelihood of re-election. On the one hand, the high level of corruption has exposed his government and is damaging their electoral fortunes since voters are rescinding their decision to vote them out of office in the 2020 general election.
According to then candidate Akufo Addo, his government would protect the public purse, punish officials who dare engage in corruption, will avoid a government of family and friends, fast-track development of the country among others. The case as we speak is the reverse.
President Akuffo Addo's government has also become full of family, friends, ex-girlfriends, natives, in-laws faced with vacuous ineptitude, thievery, contract rip-offs, resignations etc leading to unending scandals. The scandals have become rampant to the point of #ONE DAY, ONE SCANDAL.
From embezzlement, to fraud, to extortion, to nepotism, to bribery, to graft activities here are the most shocking corruption scandals that have rocked the four (4) years of President Akuffo Addo's government.
1. BOST - Gh15m Contaminated fuel
A scandal where Ghanalost about Gh15 million in revenue following moves by the Bulk Oil Storage and Transportation Company Limited (BOST) to sell contaminated fuel to non-existing oil companies. Documents sighted revealed that BOST agreed and sold 5 million litres of contaminated fuel to non-existing Movenpinna Energy, ZUPOIL.
2. Ministry of Trade/Presidency - $100,000 Cash4Seat saga
Cash4Seat scandal where the Presidency and Ministry of Trade and Industry and some private persons organized a program for which anyone seeking to sit close by the President had to pay $100,000 bribe to have access.
3. MASLOC - CEO in a unilateral Second hand car importation deal
A scandal where the CEO of Microfinance and Small Loan Center (MASLOC) CEO was caught in matters of impropriety including singlehandedly procuring about 1,800 home used vehicles from Dextro Impex.This contract between MASLOC and Detrox Impex Company Limited, were signed for the latter to bring in the vehicles to be sold at GH ¢16,000 each to supporters of the ruling New Patriotic party.
4. GEPA CEO and Deputies sharing company cash
A scandal about the CEO of Ghana Export Promotion Authority, [GEPA] and her 2 Deputies transferring monies from the State Enterprise coffers into their personal accounts.
5. NLA CEO granting his in-law sole sourced contract exceeding CEO's limit
A scandal about the CEO of the National Lotteries Authority [NLA], Kofi Osei Ameyaw awarding 11 contracts to the sister-in-law, an issue which raised questions of conflict of interest. The CEO approved the contracts worth more than half a million cedis to Rama Hassan to supply end-of-year packages.
6. MMT CEO/Procurement Officer on tape seeking to breach procurement processes
Metro Mass Transit [MMT] scandal in which the Managing Director was caught on tape circumventing procurement processes in the acquisition of some 300 buses for the company.
7. Planting 4 Food/Jobs - Gh18million dubious expenditure
A scandal where Minister for Food and Agriculture, Dr Afriyie Akoto was found wanting over a GH10million contract to supply chemicals to fight 'fall army worms'. The procured chemicals turned out to be fake, could not help farmers combat the devastating worms. The Gh8million allocated for the public education to combat fall army worm invasion also saw very little being done, leaving farmers at the mercy of the worms.
8. Dubious $2.5m Ghana Post GPS deal
A scandal where the Akufo Addo Government connived with a company, Vokakom to "dupe" the country $2.5 million in a digital and property address system deal. Even between President Akufo Addo and Dr Bawumia, there is contradiction over the cost of the project as one claim $2.5 million and the other $2.3million. A system Tech Experts say already exist on our phones.
9. Dubious $178 million KelniGVG/NCA deal
A scandal where the Ministry of Communication signed a $178 million questionable 10-year contract with KelniGVG to provide calls monitoring and revenue assurance, all of which an existing company, Afriwave and NCA have the capacity to do. KelniGVG which is known for supply of building material and groceries has no specific office locations, non-functioning website and reliable contacts for the new project.
10. Dubious $4.5million mobile interoperability deal
A scandal in which the Akufo Addo/Dr Bawumia regime spent whopping $4.5million state money on a mobile money interoperability platform which the State would have gotten for free.
11. [email protected]; Gh5.3m GoG expenditure
The Akufo Addo/Br Bawumia Government spent GH5.3million of tax payers' money on [email protected] celebrations, contrary to promises that tax payers' money would not be used. The Chairman of the [email protected] Committee, Ken Amankwah who doubles as the President's brother-inlaw is yet to fully render account for the celebration.
12. $20,000 Flag Staff House [Presidency] appearance fee
A bribery scandal were Flagstaff House charges any investor seeking to meet President Akufo Addo $20,000. A revelation made by Kennedy Agyapong on Oman fm on his visit to the Presidency.
13. Kwesi Nyantakyi/AkufoAddo, $5m; Dr Bawumia, $3m etc deal
Ace Investigative journalist, Anas Aremeyaw Anas secret filming on Ghana Football Association President, Kwesi Nyantakyi negotiating a deal on behalf of President Akufo Addo, Vice President, Dr Bawumia and other top Government officials. Nyantakyi who is the President's ally is seen in a video indicating he has Akufo Addo and his government in his pocket and that to be able to win all manner of contracts in Ghana, $5 million is enough to buy the President.
14. Over 100 Government member delegation to UN General Assembly in USA in 2017
President Akufo Addo last visit to the United Nation General Assembly travelled with over 100-member delegation including family members, party apparatchiks, Chiefs, friends etc, all at the expense of the poor tax payer. Videos of the account showed the entourage in expensive cars.
15. $2.25billion Kenbond scandal
A scandal in which the Finance Minister, Ken Ofori Attah sourced a dubious $2.25 billion loan that attracted public attention. The prospectus notice around the bond was more than limited. 95% of the bond ended up been acquired by a company, Templeton whose Director doubles as the Board Chairman of a company which Ken Ofori Atta, his wife Angela and friend Keli Gadzekpo holds majority shares.
16. Unprecedented #998 Presidential staffers list
A scandal about the Akufo Addo/Dr Bawumia Government on appointment of #998 Presidential staffers culminating in wanton depletion of the public purse instead of the promise to protect it.
17. $20M mortgage of Ghana to USA (for Military base)
A scandal were President Akufo Addo Government accepted a $20million from the USA to allow the establishment of a military base here in Ghana, an action Ghanaians described as unsafe and a mortgage of the country's destiny.
18. Collapse of 7 indigenous banks under Akufo Addo/Dr Bawumia Government
A scandal in which in less than 2 years in office, the Akufo Addo/Dr Bawumia government has presided over the collapse of seven indigenous banks. This is contrary to campaign promise that NPP will set up a Financial Stabilization Council to stabilize the struggling financial sector. Clueless Dr Bawumia is unable to help the government avert the situation. Over 15,000 workers have lost their jobs through the collapse of banks and other companies. Akuffo Addo/Dr. Bawumia spent an amount of in the collapse of banks.
19. Gh800, 000 Website cost; Gh770, 000 Classroom block; etc
Ministry for Special Developments under the Akufo Addo/Bawumia Government spent a whopping Gh800, 000 for a simple website, that should have cost… as part of the ludicrous budget which attracted the scoffing of Ghanaians, an inflated cost of Mechanized borehole from Gh60,000 in 2016 to Gh132,000, an inflated cost of 6-unit classroom block from Gh450,000 to Gh770,000.
20. Air ticket fares costing Akufo Addo appointees Gh100, 000
Akufo Addo/Dr Bawumia Government spending Gh100, 000 on Air ticket fares for a single journey, According to A Plus.
21. Another Presidential fleet, aside Osafo Marfo's request
President Akufo Addo on assumption of office ordered for a new presidential vehicle fleet aside the earlier request made by Osafo Marfo to the outgoing government. This cost the Government
22. GCMC - Frances Asiam's stinking deals which attracted the fury of the Board
The CEO of the Cylinder Manufacturing Company, Frances Asiam side stepped procurement procedures in her management of the company over which the Board met at an Emergency meeting to sack her. The Board later got dissolved by President Akufo Addo because of shame.
23. NHIA - Expose' by the Auditor General
The struggling National Health Insurance Authority (NHIA) wanton financial waste and abuse of procurement processes. Audit work done by the Ghana Audit Service shows Authority losing close to 23 million Ghana cedis, plus over 3 million dollars, through a duplication of contract activity and unsubstantiated payments. The Authority was found to have abused the single source procurement method.
24. MMT CEO on tape saying President Akufo Addo won't get Gh2m cut from deal
Metro Mass CEO caught on tape circumventing procurement processes and heard saying he would deny President Akufo Addo his Gh2millon cut from the deal.
24. Australia 2018 Commonwealth Games Visa scandal
A Visa scandal that rocked President Akufo Addo Government were the Deputy Minister for Youth and Sports, NSA CEO and Board Chair all implicated per the report compiled by the Youth and Sports Minister.
25. NIA dubious $1.22b national registration exercise
A dubious deal that the National Identification Authority [NIA] entered to provide ID cards at a cost of $1.2billion.
26. Dr Bawumia's $19b China cash that never came (leveraging/loan/partnership)
Vice President Dr Bawumia returned from a China trip and told Ghanaians he had secured $19 billion facility for all manner of developments in Ghana but a dime of the money is yet to arrive.
27. Government verbally equipping the security services
Ghanaians have been asking when the Akufo Addo/Bawumia Government will honor its promise to equip the security services. Government had announced plans to allocate some GH¢ 800million to the Ghana Police Service to procure helicopters, drones, to fix CCTV cameras in all Police stations across the country in an effort to improve security.
28. Scandalous $1.37 billion AMERI Novation and Amendment deal
The Akufo Addo government attempt to rip off Ghanaians by seeking to inflate the cost of the AMERI plants from $510 million to $1.375 billion.
29. Ministerial Appointment jumped from #110 to #112
Contrary to expectations that President Akufo Addo will heed the call of Ghanaians to cut down on his Ministerial appointments from #110, he rather increased the number to #112 appointees at the expense of tax payers.
30. Two deputy chief of staff's corruption scandals
Two Deputy Chiefs of Staff accused of corruption by A-Plus and tagged as "Thieves of Staff."
31. Gh5million released by Presidency for NPP Cape Coast conference
An enraged NPP Deputy General Secretary, Nana Obiri Boahen caught on tape exposing President Akufo Addo and the Flag Staff House on the poor tax payers Gh5million released for the organization of the NPP's Delegates Conference in Cape Coast.
32. GNPC's under pricing of Ghana's crude oil
Crude oil underpricing scandal by President Akuffo Addo government and GNPC. $34million been lost as revenue out of the underpricing. President Akuffo Addo government deliberate attempt to divert the money into private pockets at the expense of critical needs including infrastructure for a struggling free SHS program.
33. Questionable payment by BOST to Springfield
A scandal that hit BOST in 2018 over questionable payment made to Springfield Energy by President Akuffo Addo Government.
34. Goats/Cows/Money as bribe for Akufo Addo MMDCEs Appointment
A scandal that the former Northern Regional Chair of the NPP, Bugri Naabu was collecting goats, cows and money from potential MMDCEs from the Northern region. Bugri could not deny but to also hit back, accusing Otiko Afisa Djaba has not being a straight person.
35. $10 million wasted on Cocoa Roads Audit
36. $4.5 million AfCON profligate expenditure by the Ministry of youth and sports
37.$17,000 per hour private jet hired by president to tour the world
38.2-bedroom resident renovated at cost of Ghc1 million by GMA (Ghana Maritime Authority boss –Kwame owusu now Board Chairman for GRA) and Gh¢700 spent on lunch in a day by Ghana Maritime Authority boss
39. Ministry of Finance paying Ghc1 million to Kroll Associates for no work done - Auditor General
40.$12 million worth of fertilizer for Planting for Food and Jobs missing
41. Gifty Klenam blowing Gh93k on clothing allowance
42. Ahanta West DCE blowing Ghc22k on hotel accommodation
EDEM ANANSAH
EXECUTIVE SECRETARY/RESEARCH
BACKBONE OF GOOD GOVERNANCE