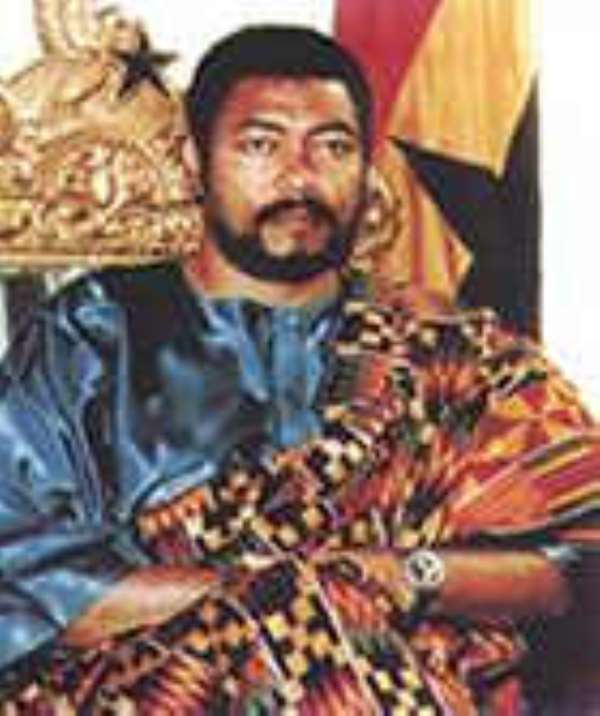 Eternity is not concoctive stuff; it beckons us each passing day. A date has been fixed for each one of us to step into eternity and never return. There, our past and present no longer exist; only the future is permanent now.
A torrent of tears may pour on account of our sudden departure, but no one will go with us except the truth about ourselves. So it is with H.E Flight-Lieutenant Jerry John Rawlings (Rtd), the former president of our dear country and the Founder of our great party, the NDC.
NDC Germany Chapter is deeply saddened at the passing of the Founder of the National Democratic Congress. It is very difficult to come to terms with this development, considering that he looked well and heartily a few weeks ago when he saw his mother off.
H.E. Flight-Lieutenant Jerry John Rawlings (Rtd) is an institution on his own and a major block in the 4th Constitutional Republic of Ghana. He stood for the truth and worked for the interest of the masses. He stood for a free and democratic society.
His motivation for public service was for the public good. He selflessly and relentlessly fought nepotism and graft. Ghana owes her current democratic credentials as a peaceful and stable democracy to H.E. Flight-Lieutenant Jerry John Rawlings (Rtd).
He is unmatched in the fight against corruption, as he made it a high-risk activity under his watch. Ghana moved from military to democratic rule in 1992 with Flight-Lieutenant Rawlings as president. This marked the great signs that Ghana was consolidating as a liberal democracy with certain national institutions been strengthened and made more independent.