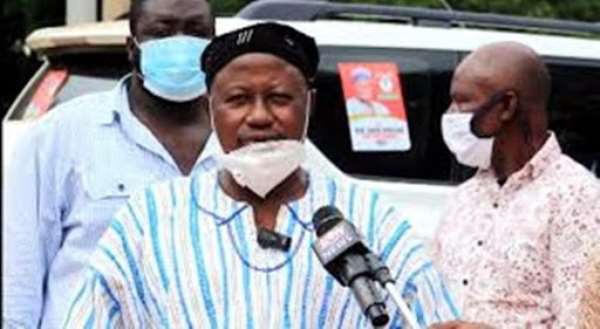 Hon. David Apasera
The Presidential Candidate of the PNC for the 2020 elections, Hon David Asibi Apasera on Tuesday 10th November 2020 paid a courtesy call on the Nayiri, the Paramount Chief and Overlord of the Mamprugu Kingdom at his palace in Nalerigu.
This special courtesy call forms part of the campaign itinerary of the Presidential Hopeful who is the North East Region to interact with chiefs, religious and traditional leaders as he seeks their support and mandate to deliver prosperity to all Ghanaians as the next president of the Republic of Ghana.
In his address to the Mamprugu Overlord and his council of elders as well as subjects, Hon David Apasera reiterated the PNC's Manifesto promise of making education in Ghana free from kindergarten to the tertiary level in order to build a skilled and resourceful population to contribute to the development of the country.
As a predominantly farming area, the flag bearer revealed the plans of his future government to implement a special insurance policy for all farmers to cushion them against any form of losses arising from disease or pest attack, bush fires, or flooding.
He equally seized the opportunity to introduce the PNC's Running Mate for the 2020 elections Rev Dr. Divine Ayivor to the Overlord of the Mamprugu Kingdom and his elders.
His Royal Highness, Naa Bohagu Mahama Abdulai Sheriga in welcoming the PNC delegation to his palace call for the need for a decorous and civil campaign as well as a very peaceful and incident-free election in December. He wished Hon David Apasera well in his pursuit of the highest office of the land.