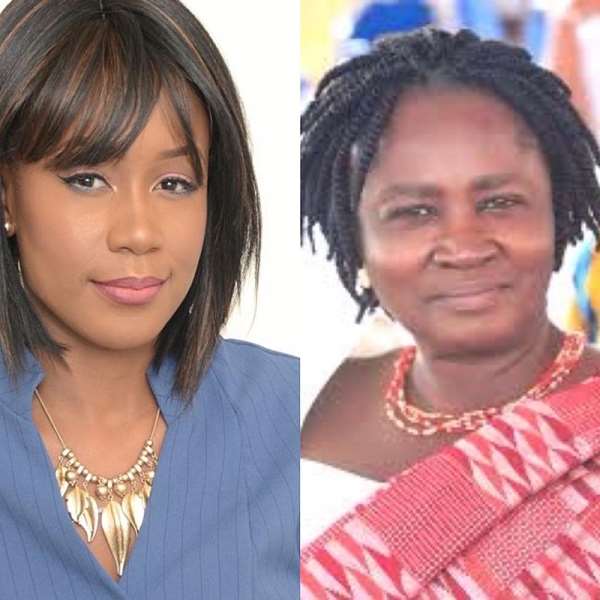 Lawyer Amanda Clinton [Left], Prof. Jane Naana Opoku Agyemang [Right]
Renowned Lawyer Amanda Clinton has endorsed running mate of the opposition NDC, Prof. Jane Naana Opoku Agyemang ahead of the December 7 polls.
This adds to the many endorsements particularly women groups despite strong criticisms from members of the ruling NPP who resorted to ways to discredit her nomination.
In a video, lawyer Amanda Clinton says she doubts the gender factor will play out strongly in her campaign or persuade women to vote for the opposition NDC.
She however noted that Prof. Jane Naana Opoku Agyemang has a lot of substance and her ability to listen to people particularly women is one of the deciding factors.
The founder of Clinton Consultancy who is also the legal counsel for the aggrieved Menzgold customers noted that any woman nominated to such a higher office will offer her the opportunity to champion gender policies for the general good of all women in society.
It is on this basis that lawyer Amanda has recorded a video to sort of endorse Prof. Jane Naana Opoku Agyemang and looking forward to seeing her in the top positive at the end of the December 7 polls.
"I really, sincerely do believe that having a woman in higher office would make the world of a difference in terms of quality of life for all Ghanaian women and particularly women in different segments and therefore your vote is your own but vote wisely and vote responsibly.

"Do note that if you have a female in higher office such as Prof. Jane Opoku Agyemang then that could very much mean that the female agenda is pushed forward even more in terms of how our policies are translated into reality that can directly benefit our lives in terms of jobs, in terms of opportunities and in terms of raising families," Amanda Clinton shared in a recorded video.
In the past months, Prof. Jane Naana Opoku Agyemang has been touring parts of the country propagating the messages in the NDC's People's manifesto to the chiefs and people in places she visited.
Watch video below:
Like, subscribe and follow our photo reports here: