Should We Continue To Allow Morally-Bankrupt, Corrupt And Unprincipled Individuals To Lead Our Homeland Ghana?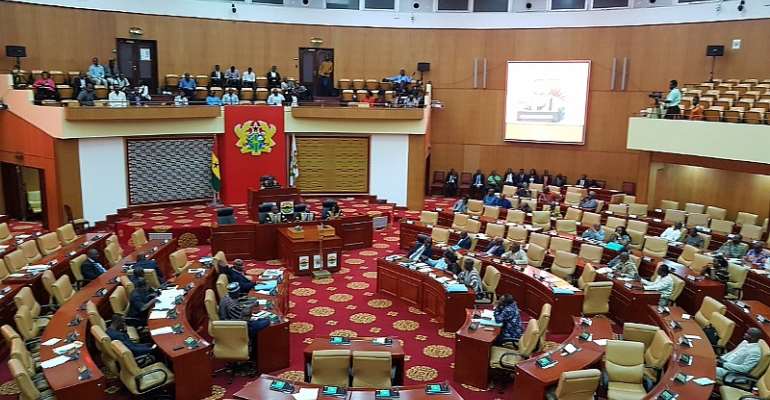 "The pandemic is seen as a political campaign with huge promises and slogans. The virus does not tweet back or send out press releases. We just need some truthfulness, transparency about the data and the outcomes and decision making … Greater understanding gives greater trust and greater adherence for what we want people to do."
- Sir John Oldham (Adjunct professor in global health innovation, at Imperial College, London, and former leader of large-scale change at the UK's Department of Health.)
I was saddened, earlier this morning, when I viewed a viral video, featuring a furious, and, clearly-traumatised young lady (a Ms.Tracy Boakye, said to be a celebrity, and a brilliant film-maker), angrily reading the riot-act, to that bush and loudmouthed, nouveau-riche politician, Hon. Kennedy Adjapong. Good for her to teach these morons a useful lesson. Haaba.
As a mostly-decent, and civilised African people, the question we need to ponder over is: Has the moral fabric of Ghanaian society, eroded, to the point, where, today, although we are so clearly governend by arrogant, corrupt, lascivious old men, sans-moral-compasses, our ruling elites are still given free-passes, by an equally corrupt, mostly-clueless and third-rate cohort, of so-called media professionals: who have so clearly abondoned their calling, and avowed-mission, to serve as Ghanaian society's fearless-watchdogs, anaaaaa? Yoooooo...
Furthermore, in calling out those arrogant serial-philanders (ace-hypocrites to a man, incidentally), who appeared on the centre-stage-podium, during the irresponsible, and massive, New Patriotic Party (NPP), COVID-19-protocols-defying campaign-rally, organised by those now controlling that party's Bantama constituency, has the brave and fearless African-Amazon-Queen-type, the Yaa Asantewaa-like-figure, Tracy Boakye, not raised important good-governance-issues, which our equally mostly-corrupt media professionals, strangely continue to refuse, to bring to the attention of the good people of Ghana, anaaaaa?
Finally, yet another valid-question we must also all ponder over is: Should we continue to allow morally-bankrupt, corrupt and unprincipled individuals, to lead our homeland Ghana, anaaaaa? Hmmmm, Oman Ghana -eyeasem ooooo: enti yewieye paaaaa enei? Asem kesie bi, ebeba debi, ankasa, oooooo. Yoooooooo...