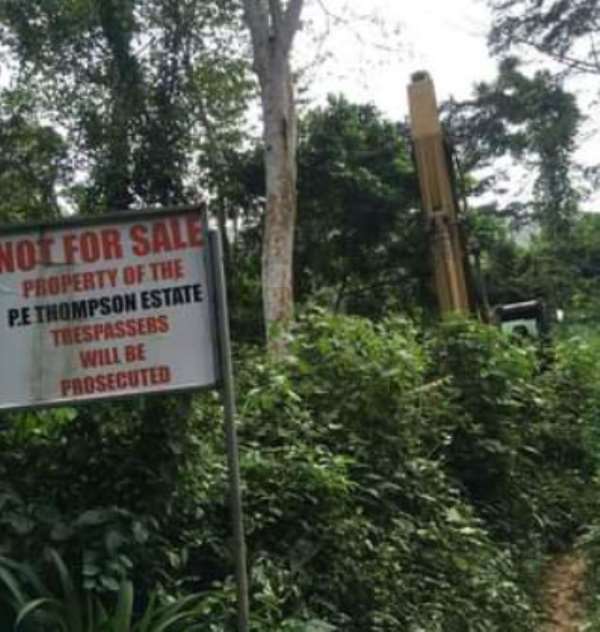 Kwaku Bio, Senior, let us agree to disagree as two civilised and mature beings, wai? Having said that, this is what an old wag I know said about your response: 'Kofi, how astonishing, Massa. So global warming mostly affects the polluting-nations that grew super-rich using coal? Haaba.'
Senior Bio, speaking personally, although one wasn't so lucky as you were, to have been born in a fringe-forest community, quite frankly, one really doesn't think it fair and right, that somehow, it ought to be regarded as a crime, if one happens to be a member of one of Akyem Abuakwa's biggest private freehold landowning families, and one seeks to protect a valuable asset, which one is aware, happens to be priceless natural capital, ooo, Massa.
More so, when the green alternative that one suggests, for base-of-the-pyramid youth in fringe-forest communities, such as Akyem Juaso, also happens to be a path leading to their being able to bootstrap their own way out of the poverty trap, in an environmentally-friendly way, which also provides them with even more wealth than the so-called community artisanal gold mining that will end up poisoning and destroying their immune systems, eventually, leading to early deaths for them. Ebeiiiii.
Massa, believe you me, empowering the young people in Akyem Juaso (who regularly fell trees for bushcut chainsaw lumber, unlawfully, in our private freehold property, in addition to their galamsay operations in it, too), to grow industrial hemp, is, in our case, most definitely better, in the longterm (for local people, people, that is), than the sodden so-called community artisanal gold mining, which ultimately only enriches a privileged and well-connected few, ooo, Massa.
Finally, Senior Bio, who is enslaving who, with daft ideas here? Massa, what koraaa, is wrong with finding even more lucrative green economic alternatives, to the sodden artisanal gold mining, destroying what is actually one's family's privately-owned freehold rainforest property, carved out illegally, as gold concessions, by compromised, dishonest and very, very, corrupt regulatory officials - if that alternative green livelihood idea, which one proposes, is also a very lucrative sustainable green agribusiness that will provide sustainable longterm incomes, for fringe-forest communities, in Akyem Abuakwa (and other fringe-forest communities, nationwide)? Case closed, wai, Massa. Full stop. Haaba.