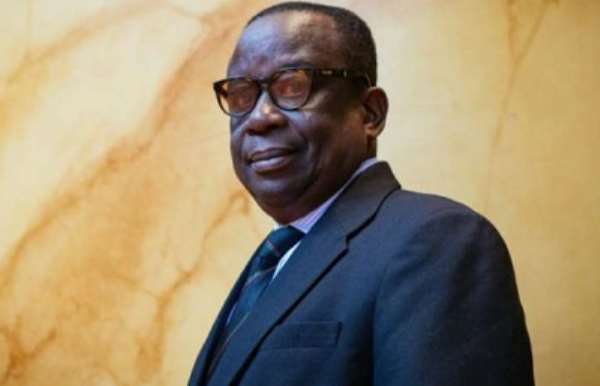 National Security Minister, Albert Kan Dapaah has assured his men are prepared and ready to ensure a violent free election on December 7.
Briefing Parliament on preparations towards the upcoming polls, Mr Dapaah reiterated that the security services are poised to help maintain the peace of the country.
He, however, noted that to maintain the peace of the country, the citizens must help by providing relevant information to any threats of security to the nation.
"The national election security taskforce is ready, they're ready to provide adequate security against potential electoral violence and all other acts of lawlessness. In the end, Ghana shall emerge victorious."
He continued that: "Despite the politicisation of issues of national security which unfortunately has the potential to undermine efforts of state security agencies, we believe state security actors have remained resolute in ensuring a secured environment for all Ghanaians."
He stressed that, "It behoves on the ordinary citizen to play their part by providing information to assist in confronting all threats to security in this country," adding "Ghanaians must deviate from all forms of divisive and hate speeches which can endanger the peace and also the security of the country."
For his part, Minority leader Haruna Iddrisu said the minority is committed to the peace of the country before, during and after the polls.
He said: "Mr Speaker, we will take the words of the honourable minister of national security. It is reassuring and to assure him of our avowed commitment to the unity, the peace and the stability of the country.
"We should work together. I foresee a Ghana where tomorrow the conduct of elections should pass like a natural course, like childbirth, no threat of maternal mortality but just a normal transition…"
---classfm