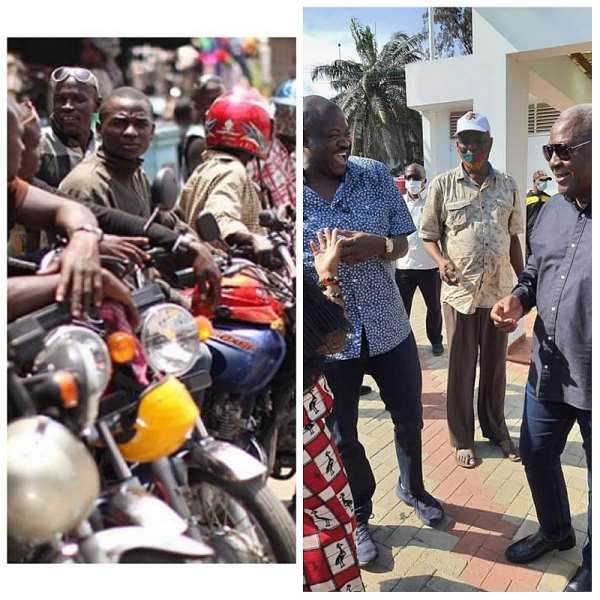 The leadership of the Yellow-Yellow Drivers Association in Tamale in the Northern Region as part of their usual meetings scheduled to welcome the National Organizer of the NDC, Joshua Hamidu Akamba.
The special meeting is aimed at inviting members of the association and the general public in relation to the NDC's promises to legalise okada.
The said event which is scheduled to take place today November 4 at the Assembly Man's Park, near waterworks is not only aimed at inviting Akamba as a mere participant but rather a special guest of honour.
Speaking to Joshua Akamba, he acknowledged having received such an invitation and promised to take advantage of the opportunity to explain to the public what NDC really means by the legalisation of okada.
The outspoken National Organiser of the opposition National Democratic Congress (NDC) who is set to address thousands of okada riders in Tamale has described President Nana Akufo-Addo as the 'most wicked President' he has ever seen in Ghana.
Speaking to the media, Joshua Hamidu Akamba reiterated that Akufo-Addo is becoming more unfriendly than he thought.
According to him, he felt he would have been a democratic leader considering his background as a human rights lawyer, but he has become a tyrant, heartless and a wicked president.
He expressed strong optimism for victory in the 2020 election for the NDC to recapture power to deliver Ghanaians from the hardship they are going through.
Akamba called on Ghanaians to vote out President Akufo-Addo and his high-grade corrupt and nepotistic government.