A Rejection Well Warranted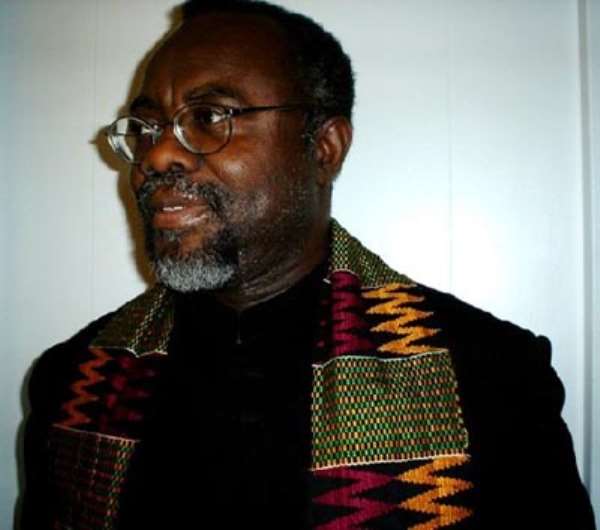 The decision by the government to roundly reject the request by the Conference of Heads of Assisted Secondary Schools (CHASS) to charge supplementary fees for supposedly running the fee-free Senior High School (SHS) Policy Initiative more efficiently is perfectly in order (See "Gov't Reject[s] CHASS' Request for Review of Free SHS Policy" Modernghana.com 10/30/20). As a college professor here in New York City with two teenage sons in public schools – one in Senior High School and the other in Junior High or Middle School – I perfectly understand the functional or practical inadequacy of teaching and administrative resources in publicly run institutions all over the world, particularly in economically fragile Third-World countries.
But I also deeply and fully appreciate the imperative need for sacrificial commitment and fiscal discipline on the part of the teachers and principals or headteachers, headmasters and headmistresses who run these institutions, who may themselves be parents and grandparents and guardians of some of these middle and secondary school pupils. Dr. Yaw Osei Adutwum, Ghana's Deputy Education Minister, must know what he is talking about when he passionately asserts that the social intervention-oriented Akufo-Addo Administration cannot allow the association of high school principals to selfishly sabotage the newly implemented capstone fee-free Senior High School Policy Initiative which, by the way, took unduly long time to materialize.
The CHASS members and representatives want the Ministry of Education (MoE) and, in effect, the government to allow them to charge certain fees to enable them to financially supplement what they claim to be inadequate provision of pedagogical resources from the government. Dr. Osei Adutwum must know what he is talking about because long before he took up his present post of Deputy Education Minister, he successfully ran a public-school system right here in the United States. Here, the routine practice is to have parent members of Parent-Teacher Associations voluntarily contribute to the education of their children and wards, as and when deemed necessary. Whatever these parents and guardians decide to contribute towards the education of their children, grandchildren and wards is invariably strictly based on what these parents and guardians can individually afford, and not on the basis of the dictates of public schoolteachers and administrators.
For instance, I have on several occasions purchased electronic pencil sharpeners and donated stationeries and toiletries to my sons' classes whenever they have reported of such needs to me. The same policy could be initiated by the Parent-Teacher Associations of public schools in Ghana, not just in high schools but at all levels of public schools across the board or across the country. Trust me, there will always be parents with children, grandchildren and wards in each and every single one of these schools who may be adequately resourced and be willing to promptly step up to the proverbial plate and assist with whatever reasonable requests these, for the most part, hardworking teachers of their children, grandchildren and wards may make of them. I also do not doubt that there may be some genuine concerns here.
But, of course, there is also the reality of the need for these high school principals and headteachers to progressively use their imagination a little bit more productively, such as is negotiating with banking institutions with the express approval of the MoE or Headquarters, to have direly needed funds advanced them timeously and then have the Ministry of Finance promptly settle such arrears with the lenders as soon as funding earmarked for these public schools becomes available. I find the plaint that PTA activities are dying or fast grinding to a halt because of the salutary introduction of the fee-free SHS program to be criminally and inexcusably absurd. For the simple reason that dictating unofficial or supplementary fees/charges to parents with children, grandchildren and wards in public schools is only a minor aspect among the major activities that PTAs do or ought to be doing, such as periodic curricula review and the progress and career choice-tracking of these pupils.
It is unsavorily clear from the afore-referenced news report that inspired the composition of this column that what the CHASS operatives are really complaining about is that the fee-free SHS Policy Initiative has drastically dried up a hitherto ready avenue that these disgruntled teachers and headteachers once used to cream the parents and grandparents of their pupils and students in the recent past. Indeed, if these high school teachers and administrators were innovative and imaginative enough, they could easily liaise with corporate organizations and enterprises for the needed support. Maybe this quite effective method of soliciting supplemental financial assistance could tabled for discussion as part of the proposition of an in-service course that Dr. Osei Adutwum and the MoE could look towards equipping our public-school managers and administrators with. I am here, of course, referring to Foundation Grants.
*Visit my blog at: KwameOkoampaAhoofeJr
By Kwame Okoampa-Ahoofe, Jr., PhD
English Department, SUNY-Nassau
Garden City, New York
November 2, 2020
E-mail: [email protected]