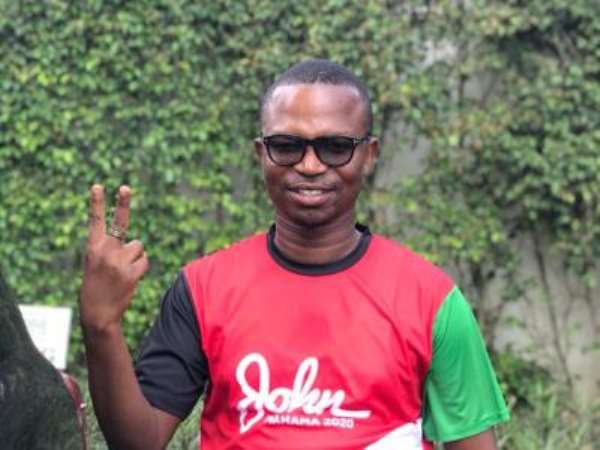 As Benjamin Franklin rightfully said "an investment in knowledge pays the best interest". With this every government has a responsibility of creating a conducive environment for the education sector to thrive and accelerate significantly. H.E John Dramani Mahama in his quest to transform Ghana's education sector made a huge investment in education which is now serving Ghanaians better.
In his mandate to serve Ghanaians better in the Basic Education level, he;
Completed a total of 1614 out of 2578 basics schools under trees, with the remaining at various stages of completion. He supplied over 100 million exercise books to basic schools. He supplied two million pupils with free school uniforms since 2010. He increased the total coverage of the school Feeding Programme from 441,189 children to 1,693,000 children with full funding from government of Ghana.
He distributed 60,000 laptops to Basic School pupils through the Basic School Computerisation Programme. 1,181 candidates had the chance to re-sit their BECE as private candidates under the unprecedented Basic Education Certificate Examination (BECE) resit policy. He also distributed 10,000 made in Ghana School sandals to pupils in selected deprived districts. This among others are his achievements in the basic School alone.
On Second Cycle education, he completed a total of 1,079 six-unit classroom blocks and 189 two-storey dormitories in some Senior High Schools.
He supervised the ongoing construction of 123 Community Day Senior High Schools across the country which would have provided space for the admission of about 400,000 additional students, who would have been out of school but for this intervention.
He supervised the implementation of the Progressively Free Secondary Education Programme which saw GES approved examination, library, entertainment, SRC, science development, sports,
culture, and internet fees charged to day students fully absorbed by Government.This benefited about 320,488 students.
In the 2013/14 academic year, 200 science resource centres were
equipped with 2,794 items ranging from science and laboratory
equipment, electronic equipment, technical support, ICT and audio visual items.
Government again, expanded special subsidies to cover more students in Senior High Schools. In addition, over 58,000 bunk beds, 50,000 pieces of furniture 30,000 computers and 300 small water projects were provided for selected Senior High Schools as at the end of July 2015. These are some of his achievements for only second cycle institutions.
Finally on tertiary education, he constructed three new public Universities that is, the University of Health and Allied Sciences at Ho, The University of Energy and Natural Resources at Sunyani and the University of Environment and Sustainable Development at Somanya.
He constructed 6 new colleges of education from scratch namely, Saint Vincent college of education in Yendi, Gabaga college of education in the East Mamprusi district of the northern region, Al-Faruk college of education in Wenchi, Lime Lighted College of Education in Western Region, Saint Ambrose college of education and the sixth one situated at Bole. He also aided in the establishment of seven new Nursing Training Colleges.
Fellow Ghanaians, despite this unprecedented achievements of John Dramani Mahama, he is committed to doing more for the good people of Ghana in his second term where he has promised to;
1. Expand the Free SHS programme to cover students in private Senior High Schools in underserved/deprived areas
and abolish the double-track system. He will commence the construction of at least one Senior High School in districts without same. He will provide students and teachers with free tablets loaded with relevant content to facilitate teaching and learning. He will provide computer laboratories for all secondary schools.
2. He will provide free Technical and Vocational Education at the secondary and tertiary levels.
3. He will absorb fifty per cent (50%) of fees of tertiary students for the 2020/2021 academic year as an incentive to mitigate the effects of COVID-19 on students and parents.
4. Provide free laptops to tertiary students to facilitate participation in virtual classes.
5. He will establish universities in the six new Regions and provide free tertiary education for persons with disabilities.
7. He will maintain the status quo with regards to payment of allowances for teacher and nursing
trainees. He will abolish the mandatory national service and teacher licensure examinations for
graduates of the Colleges of Education. He will restore automatic employment of newly trained teachers.
8. The next NDC government will vigorously reform and expand access to professional legal education and provide opportunities to all qualified LLB holders by granting accreditation to certified law
faculties to undertake the professional law qualification course.
9. He will abolish the requirement of guarantors as a pre-condition for accessing student loans to
enable more students who need financial assistance access the loan. Eligibility will be replaced by the possession of a recognized National Identify card.
10. He will reintroduce the SLTF Plus to enable students access loans upon admission. He will again extend loan repayment period to ten years including a three year moratorium to
commence repayment.
These are some of the cogent visions of H.E John Dramani Mahama in his bid for a second term as the president of the Republic of Ghana. Let's have faith in him and vote massively to support his second coming because his track record alone is enormous and immeasurable.