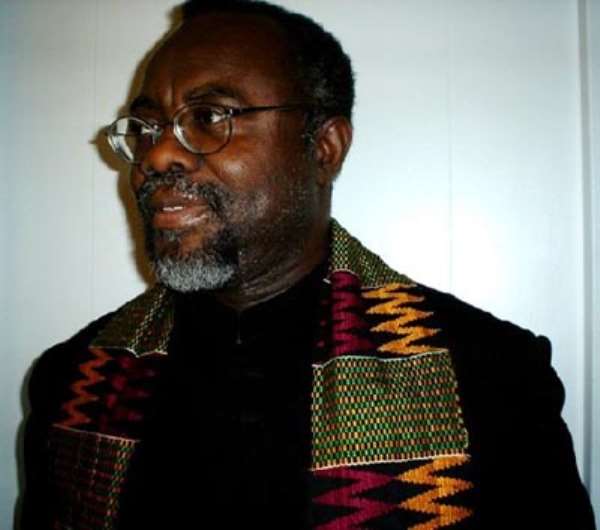 We all know that any electioneering campaign promise made by former President John "Flying-Akonfem" Dramani Mahama is not worth the breath within which it is spoken or pronounced (See "Mahama Promises Free Fertilizer for Farmers in 2021" Modernghana.com 10/18/20). Maybe what Ghanaian voters need to be asking him is the whereabouts of Dr. Stephen Kwabena Opuni, the Mahama in-law who is currently facing 25 years to life imprisonment for causing humongous financial loss to the State on the order of at least GHȻ 272 Million, in connection with the importation of tons of fertilizers of dubious quality. You see, with Little Dramani, what is free is invariably not worth the bother or the price tag over which such claim is made.
In the Opuni Scandal, the former medical officer of the Komfo Anokye Teaching Hospital (KATH) stands indicted of having caused to be imported at a highly inflated cost to the Ghanaian taxpayer, tons of fertilizers that were more likely to destroy the high yields and quality of the Ghanaian cocoa farmer than cause a significant boost of the same, contrary to what the Gonja, Savannah Region, native would have the rest of us believe. But that the former President may seriously lack critical-thinking skills was vividly and authoritatively underscored by the present Chief Executive Officer of COCOBOD, Mr. Joseph Aidoo, who recently revealed that because fertilizers were supplied free-of-charge to most of our major cocoa farmers, a significant amount of these fertilizers were being smuggled into our neighboring countries and sold for humongous profits at the expense of both the Government of Ghana and the Ghanaian taxpayer.
This form of unconscionable nation-wrecking corruption is what a comeback President Mahama is highly likely to encourage or revive. This is scarcely worthwhile news because Little Dramani is infamous for his gross fiscal indiscipline, as long as the money is not being forked up from out of his own pocket, wallet or bank account (See "Mahama Promises Re-Introduction of Free Fertilizer Program" CitiNewsRoom.com 10/4/20). His audiences also ought to pay meticulous and critical attention to the contents of what the former President has to say, especially when Mr. Mahama smugly and pontifically asserts that in 2016 when his government gave out free fertilizers to cocoa farmers, these farmers exported a whopping 967,000 tons of cocoa beans, as sharply contrasted with the present yield of 700,000 metric tons of cocoa beans.
Maybe somebody ought to remind the former Atta-Mills' arch-lieutenant that the mere exportation of tons of cocoa beans year in and year out does not necessarily mean a significant growth in our national economy. It is how such moneys, as may have accrued from such extractive exportation of our raw agricultural products, are used that matters more than anything else. Well, he claims to be a "transformative leader," so what the former Rawlings' Communications Minister ought to be explaining to the rest of us Ghanaian citizens and voters is precisely how he intends to create One-Million new jobs within four years, if he is voted back to Jubilee House, by simply following the tired old extractive process of merely exporting cocoa beans abroad, the way it has been done for more than a century now.
It is quite obvious that Little Dramani woefully lacks the vision and the economy-transforming skills that he so boastfully claims to possess. You see, Dear Reader, what Ghanaians really need, presently, is an emotionally and intellectually mature and forward-looking leader who can facilitate the rapid industrial development of the country, such as Nana Addo Dankwa Akufo-Addo has been studiously doing for nearly four years now, under his landmark "One District, One Factory" national economic policy initiative. On the other hand, Little Dramani, like the revolving door political scam-artist of the immortalized Prof. Albert Einstein's globally renowned and often-quoted maxim, well appears to prefer the insanely static method of doing the same thing over and over again and expecting different and better results each time around.
Little Dramani also clearly appears to be intellectually incapacitated or permanently exhausted and hopelessly underqualified for the Presidency, because when the military fatigues-addicted Gonja-Mafia Capo talks about increasing cocoa yield to "earn more income for the country," what the yam and millet farmer's son really means is that he needs to get his hands on the hardworking but poorly paid cocoa farmer's money, once more, even as Nigeria's Nobel Literature Prize Laureate Prof. Wole Soyinka recently suggested, so Little Dramani could, once again, resume his thievishly profligate lifestyle of purchasing more mansions for young and generously boob- and derriere-endowed mistresses like Ms. Tracey Boakye and marginal comedic political sidekicks like Madam Akua Donkor, the functionally illiterate founder and Presidential Candidate of the Ghana Freedom Party (GFP).
We know this because under the four-and-half-year tenure of Mr. Mahama, the Ghanaian cocoa farmer was far more significantly underpaid than has been the case under the present Akufo-Addo-led government of the New Patriotic Party. What is even more criminally disturbing is the fact that the longest-serving one-term President, who had absolutely no progressive or comprehensive environmental reclamation policy agenda, has also scandalously promised to revive Galamsey at full-throttle, in the highly unlikely event of him being voted back to power. Another devious attempt to effectively wipe the "Akyem Mafia" and their kinsmen and clanswomen off the face of Ghana's geopolitical map? Let Little Dramani just try his anti-Akyem genocidal agenda, once again, and just see what happens.
*Visit my blog at: KwameOkoampaAhoofeJr
By Kwame Okoampa-Ahoofe, Jr., PhD
English Department, SUNY-Nassau
Garden City, New York
October 24, 2020
E-mail: [email protected]