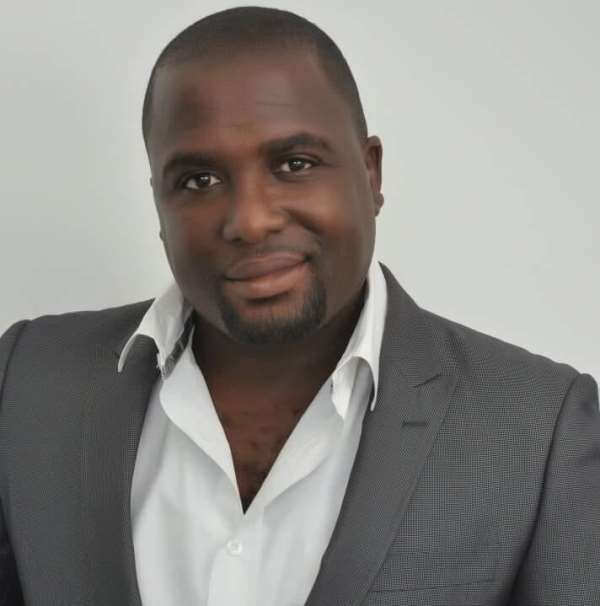 The Author
It is sad the Communication Director of the NPP and the MP for Adentan Constituency, Hon Yaw Buaben Asamoah has resorted to campaigning Skirt and Blouse upon seeing that grounds are not favourable to his advantage. It is not easy for a candidate to take such decision but one have no option if the voice of the masses are yearning for change.
The good people of Adentan Constituency have now realized that they sold their coloured TV for Black and White TV, hence, their decision to vote against Yaw Buabeng Asamoah. The people have again realised that Yaw Buabeng Asamoah's performance in the Constituency is abysmal which automatically tells him to back out from the race.
If YB has has performed he wouldn't be going around and sharing money.
What the Constituents want is someone who can provide them with good roads like the Aviation Road and the School Junction Road. They want someone who can provide them Bridges and construct drains that will end the annual flooding in the Constituency like the ones Ramadan constructed in New Adenta and New Legon.
They want someone who can construct gutters like the New Legon, Ogbojo, Lakeside, Nii Ashaley and Little Roses gutters, which will ensure free movement of running water in the Constituency during rains.
Yaw Buaben Asamoah's inability to provide these basic needs for the constituents fueled the mass rejection of his re-election. This has leave him wondering and making him campaign for skirt and blouse.
He focuses more on the Communication Director job than he being an MP. He has now realized that he needs vote and now moving house to house begging for people to vote for him. Why didn't he campaign in only NPP strongholds because he served the interest of NPP as against the interest of the Constituents.
From Yaw Buaben Asamoah's attitude I can confidently say that, if we make a mistake by voting for Yaw Buabeng Asamoah again he will vanish from the Constituency to engage in his party activities as exhibited earlier in his first term.
The rejection of Buabeng Asamoah is an endorsement for Hon Mohammed Adamu Ramadan as the next MP for Adentan Constituency. Ramadan holds the key to the development of Adenta constituency. A vote for Ramadan is a vote to ending annual floods and fixing the deplorable Adenta roads. Vote for development, vote for Ramadan.