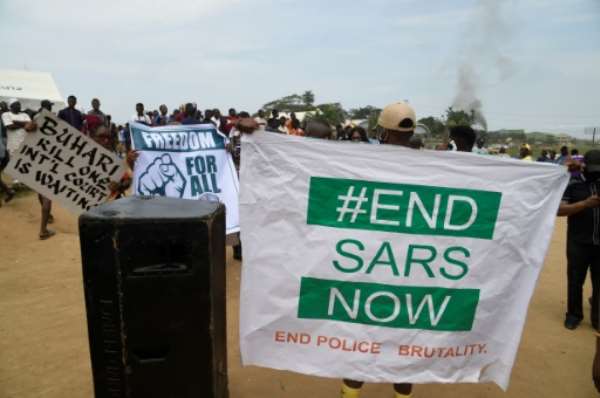 Igbo Mandate Congress warns Igbos in the North, excluding Kogi and Kwara States, to be prepared for attacks on them by some northerners whose properties were destroyed in parts oF Obigbo, Onitsha, Aba , Abakaliki, Owerri, Okigwe and Enugu, including some lives lost when IPOB protesters took the Endsars protest to another level, with looting, killings, burning of police stations, public places and attempted burning of markets,.
The purpose of all these premeditated arson, lootings and provocations, is for the aggrieved northerners to start a reprisal attacks in the north, then anarchy will be let loose in all parts of Biafraland, including Delta, Bayelsa, Rivers, Cross River and Akwa-Ibom States.
Igbo Mandate Congress is in possession of very credible intelligence of how the mayhem will be unleashed so that the proposed Biafra Republic will be actualized before the end of October and First Week of November. The plot is to provoke northerners living in the South East with looting and sundry killings until northern youth react with large scale bloodshed in the north, running into thousands, and the entire Biafra land and Nigeria will be put on fire.
Igbo Mandate Congress have initiated talks with unit commanders of IPOB to dissuade them from further involvement in any form of protests, and recording some successes, however, the worst is still not yet over.
Igbo Mandate Congress mandates its members within Igbo Development Association, IDA and Ohanaeze Ndigbo in the 19 Northern States to initiate dialogue with the host communities, military, and relevant state governments to ensure that the activities of miscreants in the South East is not viewed as the collective will of Igbos to harass northerners in the region.
Igbo Mandate Congress reminds its members of the events prior to the 2015 Presidential elections, where it instructed its members and advised Ohanaeze in 19 northern states to Ignore Igariwey led Ohanaeze Ndigbo National Executive's call for Igbos in the north to vote Goodluck Jonathan, advising them to vote their conscience in accordance with the stance of Mbazulike Amechi led Ohanaeze Ndigbo Elders Council, and Raph Obioha led Ohanaeze Ndigbo Caretaker Committee and how the stance secured safety for Igbo residents in the far north.
.
Igbo Mandate Congress, therefore, asks Igbos in the north to make contingency plans to defend their markets, and communities because government agencies can be very myopic, uncoordinated and clueless in the face of crisis.
IMC wishes to put it on record that it warned relevant agencies of government before October 1st, to dialogue with different sections of the Nigerian populace to avoid the levels of uprising witnessed recently, but the agencies were too timid, corrupt and shortsighted to have averted crisis whose warning signals started from July
Igbo Mandate Congress is committed to its motto 'Igbos Hebrews of Nigeria, Divinely Destined to Transform the World through Faith, Commerce, Industry, and Technology. Igbo Mandate Congress, Commissioned to Shepherd the Process' and does not support instigating artificial crisis, bloodshed, arson, looting and criminality, in the name of Biafra actualization and calls upon misguided elements to sue the path of reason.
Igbo Mandate Congress welcomes commission of enquiry into the SARS Awkuzu atrocities, which led to the death and harvesting of organs of thousands of Igbo and MASSOB youth, and the arrest of all politicians who purchased the said parts.
Igbo Mandate Congress wishes to use this internal memo to get feedback of proactive response from its patriots in the North, through the usual channels, in the next 24 hours, ending 18.00, 27, 2020.
Rev Obinna Akukwee
Director-General, Igbo Mandate Congress IMC
[email protected], @igbomandatecongress