NDC Demand Release Of Seed Funds To Cocoa License Buying Companies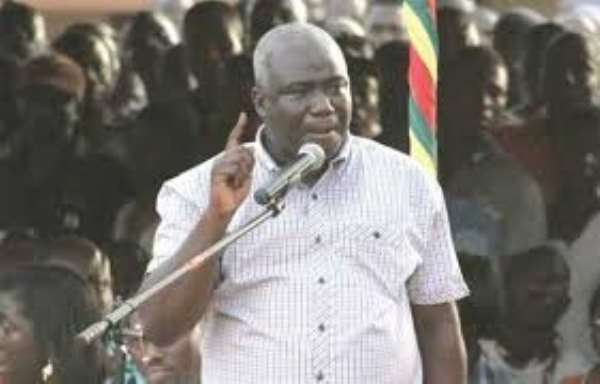 Asunafo South MP Hon. Eric Opoku
The opposition National Democratic Congress (NDC) is demanding government to as a matter of urgency release seed funds to Cocoa License Buying Companies (LBCs) for the purchase of cocoa for the 2020-2021 cocoa season.
President Akufo-Addo on October 2 opened the new cocoa season.
In line with that, it was expected that the LBCs will immediately receive funds as have been done in past years to enable them buy cocoa for the 2020-2021 cocoa season.
Following weeks of delay, the NDC has through a statement emphasized that they are appalled by the refusal of the Akufo Addo government to release SEED Funds to License Buying Companies.
"We are deeply worried that till date, not a pesewa has been released by COCOBOD to LBCs for cocoa purchases since President Akufo Addo declared the cocoa season opened on 2nd October, 2020.
"This is a sharp departure from the long-standing practice of COCOBOD, which has been to release SEED funds to LBCs for cocoa purchases immediately after the cocoa season is declared opened", a press release from the NDC signed by Asunafo South MP Hon. Eric Opoku reads.
The party noted that as a result of the delay, indigenous LBCs who employ hundreds of thousands of Ghanaians in the cocoa sector, stand the risk of folding up and laying off their workers, if this situation persists beyond October 2020.
"…the NDC hereby demands, that the Akufo Addo-government, as a matter of urgency, releases SEED Funds to LBCs for cocoa purchases in the next 48 hours. This we believe, is the only way we can avert a total collapse of the already-collapsing cocoa sector", the press release from the main opposition party adds.
Read the full press release below: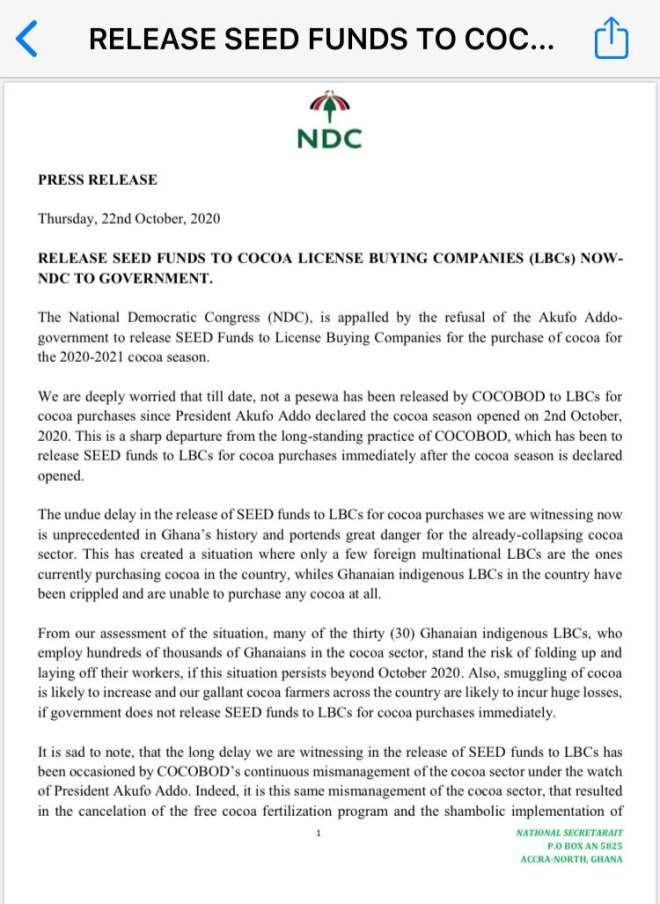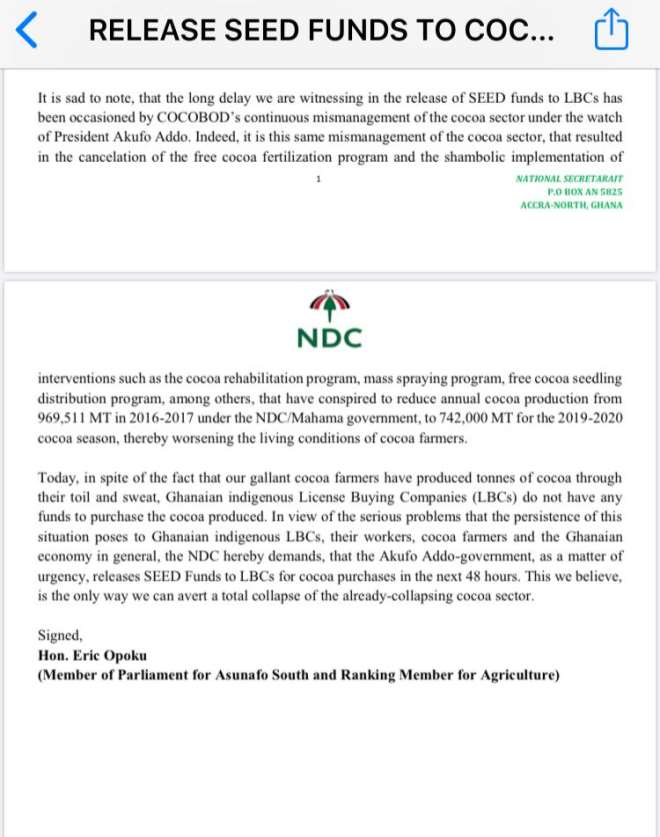 Eric Nana Yaw Kwafo
Journalist