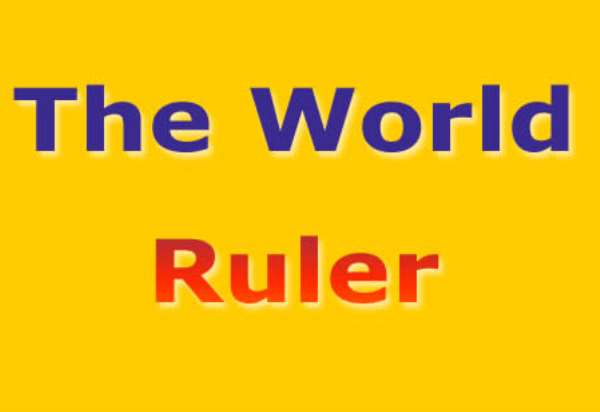 For months clubs in villages, towns, and cities all across the Kingdom of Ghana had gathered three times a week for a rehearsal of their performance during the Christmas parade. Children of all ages up to adult age discussed their right moves to make them stand out among all clubs from the rest of the country. They wanted to make a mark for themselves to make themselves happy, their parents proud and so their villages and towns. Each club wanted to bring home at least one prophecy King Thomas would hand out to the best performing clubs at the end of the festive season. They wanted to stand next to the King and smile into the cameras of the international media houses. The teams performing best had a realistic chance to be asked by international promoters sitting in the live audience to perform for them in countries of Europe, South-America, across the African continent, Russia, China or even as far as Australia and New Zealand. Some rich men would come to Ghana, having a good time and meeting nice Ghanaian ladies for serious relationships and employment. This was a time for no Ghanaian to be missed. The entire Kingdom stood together as one. All very proud of Ghana to the moon and back.
"Let the snowman move a bit faster...time is running out...push him a bit, Frank!" asked Director Peter Adjei as the inexperienced young performer was not a way of him holding up the rest of the performer and the set time to showcase the beginning of four weeks of singing competition and drawing championship. "He will crush our schedule...so, Frank, do push him very well!" Less than one-minute Director Peter Adjei saw the big snowman moving faster leaving the stage for the long queue of fellow performers. Besides various forms and sizes of Santa Claus, fantasy costumes of various cultural different regions of Ghana, trucks lighted up by LED lights shaped to Christmas symbols, Christmas trees well decorated running in the parade as individual performers, in a group or build and fixed on trucks, Ministers and high government officials were walking in their homemade costumes not always blending into the overall performance of the local clubs. The crowd expected them to be marching with the rest as they wanted the feeling of all being one big family, especially on that occasion.
Meanwhile, King Thomas waited in his chariot drawn by six white horses covered in red cloths, artificial snow all around. A small snow cannon was on standby ready to blast out artificial snow before the horses to give the warm impression of winter in Africa making the live audience and people watching from home believe for a few moments the fairy-tale of a man-made Christmas in the warm air of an African evening. The performers gave all they could to take their audience around the world into a winter wonderland in a place winter was not supposed to be and Christmas as known in the developed world to be their very own privilege to attract people. Yet, in the darkness of the African warm winter night with artificial snow and costumes known to the tradition eyes of Christmas with the addition of African fantasy to interpret in their style the birth of Jesus Christ and the magic that particular night has on people even on atheist and Muslims. It was not only that this Christmas parade and Christmas market had never been a tradition on the African continent and was organized by Africans with the advice of white professionals, but that is was supposed by the entire nation and had a great impact on all its aspects filling the air during four weeks with love and compassion was what had made this event so special for Millions to come to Ghana and many more Millions to watch the event live on their TV sets back home. Traditional Christmas markets well established in Europe had become boing for most of their people. It had been about time something new was about to show up. Right in that feeling of many Christmas markets goers all over Europe, King Thomas initiated his vision of a Christmas parade and Christmas market in Ghana.
Airlines were booked out always, hotels were overcrowded, the government had to set up giant tents of various categories and comfort to cater for the Millions of visitors each year that wanted to be live at the event and get the feeling of modern-day Christmas with a magnificent and amazing African touch taking Millions back to the days when Jesus Christ had seen the shimmering light in a night in his manger. King Thomas not only wanted to generate immense revenue for his country and make his country proud and stand out among nations, but he also had intended the event to remember Jesus Christ in his immediate environment and tell make the world always know that mankind, Homo Sapiens and humanity once were born on the African continent, in the East, yes, but on the African continent and for that matter the first humans were black.
"It is working...the magic of this night, of Jesus Christ...of his birth...the magic is working for the world!" said King Thomas before his horses were set in motion and he was taken away into the spotlight of the parade right before the cameras of the teams from around the world. Live pictures came exclusively from the Ghana Broadcasting Corporation taken by all international networks live or recorded once the viewers back home would wake up and have a chance to watch the unfolding of events in the Kingdom of Ghana. Cheers and laughter were to be heard and people getting up from their seats while King Thomas was presented to them all. He smiled and was visibly happy seeping into so many different faces. Small children run away from their parents to touch King Thomas and he allowed them to greet him seeing some of them would even kiss his hands. His bodyguards tried to push them back not to disturb the King, but he asked them to let the children come to him and not refuse them to show him their affection. King Thomas was not known as a man of many words spoken in public, he tried as much as possible to stay in the background and advice his government of what to do. Few hours a week he still dedicated to his Holding that would pay him his monthly allowances and his charity some of his expenses to fulfil his duties as King. As the Chairman of the Holding and Charity was, he always in close contact with the business community even his main focus was on his Kingdom of Ghana and the responsibilities that came with it. He always wanted to ensure to be in direct touch with life as it shows itself and not live in a bubble of glamour, fame and fortune. He wanted to feel life at any given time.
When King Thomas reached his final place of the parade h got off his chariot, sat on his allocated stool to watch over the parade pleased with this year's concept of it greetings people passing by him to congratulate him for the excellent show displayed. Hard work of ten months finally paid off for the performer. When the show ended, King Thomas was taken away by his chariot over to the long Avenue stretching all the way down from the new House of Representative and Government Headquarters to the Gulf of Guinea in Bergo. The Avenue had been closed to traffic allowing vendors to open their wooden kiosk and sell anything relating to the festive season. Days before children and com to have a closer look at the vendors and their workers setting up the stalls and attractions to ride on having fun already with their eyes. Their memories from years past jumped back into their mouth, noses and ears of how entertaining and great their annual Christmas market was. Little did they know other smaller Christmas markets in European cities being convinced their Christmas market surely was the best of all from around the world. Some of them were certain one day when being adults to join the group of vendors and sell things to children they would love to call their own, eat and drink or having an always-on display in their rooms.
Ghana Broadcasting corporation GBC put the Christmas market on-air every day. Live in the open choir from all corners of the country were performing eager to win the Christmas Award for the best national choir of Ghana. Their members stayed with family and friend during the four weeks of competition. For the younger children, a drawing competition was set in motion to paint pictures relating to Christmas and the future of it. Some handcrafted toys and decorations to win another competition available to participate in. International Media Houses covered the event from time to time bringing Ghana at the forefront of Christmas celebration. The gigantic Christmas tree decorated each year in a different main colour stood tall in the middle of the Christmas market, a tree higher than the once in any other country made of plastic to stand the heat of the country something that did not take away the magic of the lightning on display far shining bright. It was the first King Thomas had launched long before the parade had started with Ohs, Uhs and Wows to be heart everywhere. Meanwhile, the festive season of Christmas contributed close to five per cent of GDP, a significant contribution to the national budget. Eastern was always the same with eggs hanging from palms and trees, found in bushes and on private and public lawn. Visitors from near and far would come and see Eastern on display in all major cities of the countries and even in smaller towns and villages. Children loved the joy of hunting for easter eggs in hidden places. In their homes, chocolate eggs were waiting for their sweet mouths, so boiled eggs with spinach and salt potatoes to follow King Thomas in his footsteps.
All around the country industry of small family-owned companies produced year-round anything that was needed for the Christmas festival and for tourists to take back to their own country. Even one of the local cocoa processing companies producing chocolate bars had an annual special winter edition with signature and photos of staff members on the packaging very much to the delight of chocolate lovers around the globe. The workers of that factory took great pride in their work feeling appreciated and honoured not only used as labourers with a small income and often even not paid on time. These dark old days were long gone, but not yet forgotten.
"Sitting here in your beautiful home, I am amazed as always coming to this place. I mean, isn`t it incredible to see all these colourful fish around, they shape and sizes? Just look over there, isn`t that a baby shark or something like that? When I hear other people say they would not want to live here as they feel to enclosed and the pressure that is on them...but of course only in their imagination... then I pity them somehow. If I would not live somewhere else and have already my own home, I rather would move here than to the Volta Lake and live above. That does not mean there it is not also beautiful and a great concept...but when I compare these two ideas and the concept that we can see with our own naked eyes, then I guess I would rather move to this remote place."
"But Minister, when you look around, this place is not so remote anymore. Many people were sceptical first, come here with a fast heartbeat and their anxiety, but when they stayed in the house over there that was built for people to live in for a few days and see whether or not these houses here could be one for them. So, more and more people came here, stayed in the house over there and in the end never moved back again. They just love being here. They see the benefits of living in this area compared to other places like in the Volta Region on Lake Volta as you mentioned."
"Yes, I get you. Even these houses are a bit more expensive than conventional houses or even the once on Lake Volta but thanks to our special financing program put in place I am pleased to say that even the once can afford such a house that had only money to pay for a conventional accommodation on land."
"Yes, Minister, that was a great move, and it helped a lot of our neighbours. Down here we are a close community and have plans for community houses and even think as far as a supermarket and public offices to host."
Minister for Housing and Infrastructure, Andrej Anatolij and Minister for Agriculture, Mr Noam Cohen alongside Minister for Environment, Yuma Tanaka had accepted the invitation of David Mensah to pay him a courtesy visit in his house under the sea. The roof was made of enforced thick glass to hold against the pressure of the Gulf of Guinea, the walls were optional made of the same material or a specially formulated and designed concrete to give the much needed private space for the people living in the underwater houses. What had started as a humble project with four experimental underwater houses with two and three bedrooms, a kitchen, toilet and bath, study and something that was used as a covered balcony but could also be opened to dive right into the ocean had meanwhile expanded to a smaller town with house projects along the shoreline of Ghana stretching from the Ivory Coast to the Togo border.
Yuma Tanaka took his host and colleague back on memory lane and said with great pride in his voice: "I still recall when the water level was critically rising, the population of Ghana was on the upward level more and more and the land we once use for living and farming came under the rising waters due to climate change, we simply had to do something. We were not able to wait for a disaster to happen and kill our people and destroy their lively hood. No, we saw the problem coming and the moment the problem was visible, right before our eyes, I mean eyes from all of us in the cabinet, we simply had to take action."