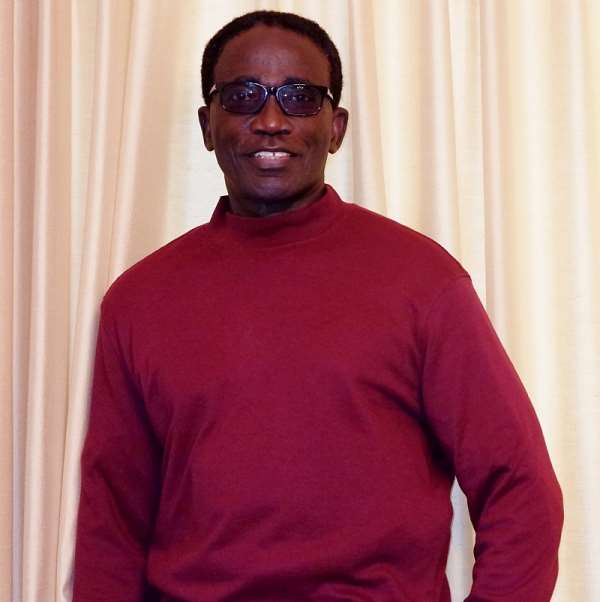 THE TWIN GIRLS WHO SUDDENLY, BEGAN TO SPEAK AMERICAN ENGLISH AT AGE 5 YEARS
They are twin-girls, who were born in Ghana; they had no contacts with foreigners. Their father, Mr. Kwesi Baidoo, a school teacher, could not believe his ears one day, as he overheard the twins, not only communicate fluently in English language, but they also, speak the English language with a non-Ghanaian ascent.
It was midnight when I woke up to a strange sound. I initially thought it was the television set that was on. The television set was already switched off. I realized it was my twins who were talking between themselves.
I spoke to them in English; they responded correctly, in American English.
They continued to speak in the same way, the next morning. Any time you asked them a question, they answered in fluent English.
Anytime I walked with them in town, the townspeople would ask me, "where are these children from?" they expressed doubts when I told them that we were from Amanful, a small coastal fishing community, near the Cape Coast castle. "How could children born at Amanful speak the American English Language?" they asked.
When my spouse heard them speak for the first time, she was much worried. She confided in me, "the children are speaking Chinese language". I had to reassure her that the kids were speaking the standard American English It was not the typical Ghanaian English.-Kwesi Baidoo
Their mother took the twins to the local priest, for spiritual healing. She believed that the twins had contracted a strange spiritual disease. The priest later told the mother that it was a gift from God.
The kids later explained that they had a dream. In the dream saw a bright light. The light mentioned to them the word, "Gift" they believe their ability to speak American English was a gift from God. The twins were oblivious of the change in tongue; they thought they were speaking the same Fanti dialect as they switched to American English.
It all started when the maternal uncle of the twins observed that the then 5-year-old twins, could neither utter nor understand any English words.
He therefore, urged Mr. Baidoo to start talking to the twin-girls in the English language; English was the path to progress in Ghana. The girls spoke the Fanti-language only.
Mr. Baidoo started to mention a few words in English to the kids, and that did the trick.
Little did Mr. Baidoo know that within few days of introducing the twins to the English language, they would become better English-speakers than himself.
Mr. Kwasi Baidoo started to document and videotape the daily routine conversations between the twin girls. He posted some of his documentations on social media; and that caught the attention of media.
According to the twins, they saw a light, in their sleep; the light whispered to them the word, Gift.
The twin sisters Lorinda, and Lauretta were recently interviewed by Mr. Kofi Adomah, (a TV news presenter with Angel TV) during his interview with the twin girls, who are now eight years old, asked them to each, sing a song.
I've got one strange thing I want to do.
I feel in my heart, Yeah,
I can't believe myself that this day has finally, come
I never knew I had this in me, all the time
That thing stayed inside me and did not want to come out
But I gave myself the chance, and finally, came up to the station fort.
And I love it, I can be grateful.
Kofi Adomah asked, "Who sang that song?"
Lauretta: "I just made it up, myself. Right now,"
Her twin sister Laurinda would not be left out either, Laurinda instantly composed her own song,
When I came to this world, I saw my Dad, and Mom;
And I loved them in my own heart, whenever, I see them.
When I first saw my uncles, they were very nice to me.
They always gave me what I wanted; that's how I love my family.
I will never ask for something more than this
My family is my greatest treasure
My family is my greatest treasure.
The twins, who are now eight, have a six-year old sister. This is what they said about their younger sister,
"She gets nervous when she is facing the camera; when they are taking videos of her.
When we are doing our web-shows on the internet, she gets a little nervous, and says things that pop into her head; that's kind of embarrassing, but it is okay"
The twins appear to have information, and knowledge on the Universe and technology more than the average eight-year-old child.
They show great interest in the work of Arts; one of them wants to be a rock-sculptor.
The above narrative is an example of a phenomenon known as responsive Xenoglossy
In responsive xenoglossy, a person can speak, understand and engage in a meaningful conversation in an unlearned foreign language.
Xenoglossy is common in many cases of reincarnation. Dr Ian Stevenson has documented many case-studies on Xenoglossy
Xenoglossy can easily be differentiated from Glossolalia (speaking in tongues). Glossolalia is speaking a cluster of incomprehensible sounds that cannot be understood by speakers. It is a non-existent language commonly practiced by members of the charismatic church and Pentecostal churches.
Xenoglossy was coined by the French parapsychologist, Charles Richet.
Dr Ian Stevenson, the Canadian Psychiatrist who scientifically, documented many cases of reincarnations, divided xenoglossy into two modalities in 1974.
. Recitative Xenoglossy: the person mechanically, repeats memorized phrases in a foreign language, but does not understand its meaning. The person is not able to converse, with that language.
. Responsive Xenoglossy: The person understands the unlearned foreign language very well. They have great mastery of the grammar construction, and the vocabulary. They are able to communicate very fluently in the unlearned foreign language.
ALEX SARKODIE, MD