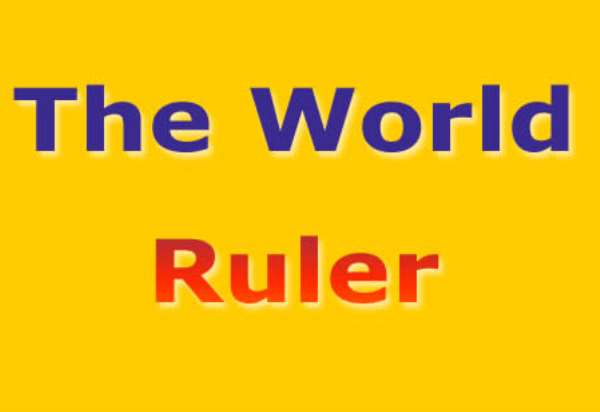 Both agreed their times was running out and they had to attend to their various afternoon meetings. Their cars and drivers were waiting taken them away from the conference hall to their next appointments. Minister Abdul Abadi looked out of the passenger window seeing orderly traffic with no traffic jam, looked up along Spintex Road seeing the monorail train commuting passengers from their locations to various places in the city and beyond with Park and Ride facilities connecting rural villages and towns with the city centre. In all major cities of the new Kingdom of Ghana public electric buses were running on a schedule driven with no driver behind the seats. What had scared many older people in the dark days of the fourth Republic of Ghana had become normal even to those once scared of a bus with no human being in charge behind the wheel.
"Life can be so easy," mentioned Minister Abdul Abadi to his driver and smiled. "When you organize a country well, have long time plans for all to know off and for all being involved in the first place before the final decisions are taken to make your plan inclusive and take as many people on board as you can...than life is simple. The rules and regulations are laid out, they are there, people know them, they follow them as long as they are convinced, they are useful and help them in their daily life. When people see a benefit, even it takes a long time to see the benefits, but when you explain to them the situation now and tomorrow and they trust you as you always perform on your words, a people are willing to sacrifice for their future. I mean when we told them before we took over the management of Ghana that the generation that is up and running will be a generation in a retrospective that has to work hard mostly for the benefit of their children, the next generation. When we told them that, many of them started to hate us. Did they ask themselves why cannot also see better days and enjoy the fruits of their sweat? I recall all these discussions so well, their anger, their fears, their frustration...all is still so present in my memory. And when they came, we had to explain to them that all the previous democratic elected governments were regardless of any political party messing up the country Ghana anyhow with no serious plan and trustful minds in the system. And on top of that all of them having overburdened mother Ghana with debts and debts and debts, too many debts that only generations were able to pay back only in the name of re-election and willing power to sit as Presidents and Ministers in Flagstaff House and chop the nations national assets. In the name of Democracy, they were chopping the country into poverty...that is how dark and sad the fourth Republic was. And us foreigners were smiling sweetly into their faces making big stories that they should stop corruption and the illegal drug trade, should stop paying hitmen to kill one of their own, take drastic actions to end the misery of their people...yet behind closed doors, I will never forget those dark days...rejoicing and being happy knowing by these corrupt minded leaders of Ghana and Africa the countries can be under their feet and be controlled always. I am so, so happy that in the end, our nations realized this evil spirit is no longer to benefit anyone as the overpopulation that we see here mostly in Africa has set a completely different tone asking for a new approach to handle the affairs of the world. Five minutes before twelve the shift came and we see how the completely different approaches of the white man that has come to accept that Africa is the new world power and that all we want to do is to lift the human race and humanity as its foundation onto a completely new level. As in any development, there is a leader and there are his teammates, his loyal followers, it was, in the end, the new Kingdom of Ghana that had to set the pace in a move the world into its new and better direction. The momentum of humanity is here in our nation of Ghana, something for me worthwhile to work hard day and night." Minister Abdul Abadi looked to his driver that was cautiously waiting before he was able to cross the street.
The driver responded after having crossed the road: "I am glad you still prefer a driver over a driverless car...that makes me humbled, Sir. And when it comes to the other aspects you mentioned Sir, as I do not understand much about politics and nothing at all about world politics, all I can see are the results for us Ghanaians on the ground that you have achieved for us. We see by evidence the power of your words and when we start comparing you to our people that had messed us up all the past and gone generations...I feel tears in my heart still right now. We lost so much time as we were not able to manage our affairs even, we were free...that is the truth. The freedom we got back then we replaced by the enslavement of our black mind. All I am saying we are certainly capable to manage our affairs, but this only happens when we have a changed mind. And a changed mind is nothing that comes from today until tomorrow, nothing that happens overnight. It needs deep acceptance in our hearts as a nation that a changed mind is essential and that we have to start changing our minds. After that, it needs daily practise over a long period. A smoker or drunken will not be able to stop right away. It takes daily remembrance to stop the wrong behaviour...and for that you people, outsiders, were needed to assist us."
Minister Abdul Abadi added to the presentation of his driver: "The main problem behind all that was the time... I mean we all that were able to see knew about the coming overpopulation and its consequences, the natural resources coming down and the increased food prices because of the effects of climate change. I mean we all were under heavy, heavy pressure to find a solution that works for the entire world without anyone being forced to live on moon or mars. So, two main historic strings moved closer and closer to each other and time truly was not on our side to solve the mess visible to any eyes able to see. It was this momentum in the history of the world that Ghana`s fourth Republic came to an end and the new Kingdom of Ghana took over."
"A blessing and a curse?" asked the driver with serious looks on his face.
"History is history...and you have to make the best out of it," was Minister Abdul Abadi not sure about the best answer to give.
"Fire...fire...fire...Holy Ghost fire...you will not come near me...you will not come in the name of my parents to me...I will destroy you...you are sent by the devil...you will not give me sickness...you will not give me any disease...you will not destroy my sickness...you will not harm my family...you are revealed to me by God as the devil that does not want me to succeed in life...you will be crushed with all your bones...you will die...you will die...ire, Holy Ghost fire...I declare in the name of Jesus, you are dead, dead and dead for all times... ."
"Darling, what is wrong?"
"Holy Ghost fire...Holy Ghost fire...fire...I declare in the name of Jesus...your bones are crushed.... you die in the name of Jesus...."
"Darling, you have really bad dreams again!" was King Thomas worried about his wife Alberta. Just before dawn was around the corner to show up his wife sleeping always at his side in the king-size bed of their mansion located on the first floor beside his study which he used as his office to go about his duties. When waking up at nights having an idea King Thomas secretly and silently would leave the bed and sit at a partner desk with red leather on top bought years back in the Lamp Arcade in Wallingford, Oxfordshire.
Alberta woke up and looked into the eyes of her husband saying: "I saw witches and wizards fighting me. They told me I will never see good in my life. They have come in the faces of my mother and my father to stand close by me. But in their eyes, I knew they were not my parents, they just presented to be my parents. eyes never lie, that is what I know. They wanted to give me sickness so that I die. And they know when I am dead and gone, they have a chance to attack you and finish you. But my spirit is much stronger than theirs. I was fighting them off. I told them they will never be able to get me so that you can be alive and do what you are supposed to do. My spirit is strong and that is what they did not like. This shows that God loves us. He reveals to me always ahead of time what the evil forces in my and your family are up to. And as my spirit is stronger always, they cannot give me any sickness. But I crash them, in the name of Jesus. That is why I put Holy Ghost fire on them. I will always protect you with my spirit. They will not be able to finish me so that they can end your life and what you are supposed to achieve. God loves us really, my darling. He lets us see what is going on in the spiritual world. In your family your sister she cannot come physically close to you and ask from you what she thinks she deserves. But her spirit is evil, and, in the spirit, she tries to make your life miserable. But it is not going to work. My spirit is stronger than she´s...and I put Holy Ghost fire on her also. God and his love are stronger than any evil forces. When God`s blessings are on someone, the blessings cannot be taken away, only be delayed...that is it!"
"You are my true helper...I love you too much," said King Thomas, kissed his wife and asked her to continue sleeping as short time would be there to wake up and start a busy day.
"I am pleased to see all of you gathered here in my house. We all have our own story to tell and we all have fathers that left a great legacy for us way back in time in Ghana. All of our fathers have honestly deserved their stone which now is no longer on a central national cemetery as it was the good custom, but you all know the new King in Ghana and his government believe that a President is nothing special, a human being serving a nation and that´s it. After he serves to the country, a President belongs to be in the hands of his family as he is a family member and that the state he had served in the highest office of the nation is not morally and legally entitled to make any decision about the dead body of the deceased President. This as I said, they think is entirely up to the family of the late President respectively of his last will. The idea the King of Ghana has to be cremated and the ashes were given to his wife for her to scatter in the sea, I mean, come on, that is madness, this is in saint. As far as I understand he was stated in his last will also that no building, no road, simply nothing should be named after him once he is no more. It is a good tradition with us Ghanaians that we worship our Presidents regardless of political parties and affiliation. We as a people are the only once that have a right to decide on the dead body of a President and there can be never any President in our nation that has the right to decide for himself what or what not should happen to his dead body. A President after all is not a normal person, but a President, the symbol of our country chosen by the people in a free, transparent, and fair election process. And when we praise them, when we worship our Presidents and name buildings, schools, hospitals, roads after our beloved Presidents, it is the only decision by the state to decide so, not the person that is the President. After all, what we all children of former Presidents and Ministers have to ensure is that the legacy our fathers and mothers left behind...that is what we still benefit from. Look around this house here in the heart of London, look around your own homes, the cars you drive, the bank savings you have, the companies you own and run...all that comes from our fathers while they were in office back in the glorious years of the fourth Republic of Ghana, a truly great and strong country, a country made entirely for us Ghanaians of black skin and not for any white man to manage our very own affairs. That is so shameful, such a disgrace. We as the sons and daughters of great men of Ghana must preserve their legacy always and demonstrate that we are truly their descendants in flesh and spirit, in our minds and our hands.