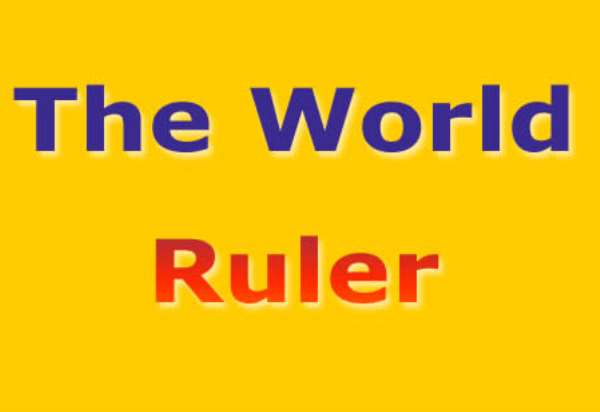 The third stop on his inspection tour of Ghana Chocolate Trail was the small town of Waya, a town with one main major road from which smaller roads lead into the bush surrounding the area. King Thomas all the while sitting on the passenger seat beside his driver Fred looked out of the front window searching for uncompleted structures and rotten broken down vehicles that used to stand by the roadside as a death trap all those years past during the Fourth Republic of Ghana. Much to his surprise and happiness did his eyes not come across any abandoned old cars nor any structure build that had not been completed and used as office buildings or private homes. The rules and regulations of his government were working, that is what his eyes saw. King Thomas observed a SUV8, painted in black, latest model, electric engine overtaking his convoy of three cars having tainted rear windows guided by a police motorcyclist in front making way for the car. He called his security officers in the car before him, ordered them to stop the speeding vehicle and make it wait for him. Once he got to the SUV, he greeted the driver who was visibly surprised not assuming he had passed the King of Ghana and looked down to the ground when asked by his King for the reason to dangerously over speeding and having tainted glass even it was against the law that wanted to ensure road safety on Ghana roads. The man in his late fifties was not able to give any reasonable explanations rather excuses. King Thomas asked his bodyguards to bring him a helmet and a basketball beater and some hand gloves. The bodyguards knew what King Thomas was up to offered themselves to take actions on his behave but he refused. With a powerful swing did King Thomas smash the tainted glass at the rear of the SUV into thousands of little pieces, asked the local police that was called to witness the scene to take the driver away for prosecution and embarked again his car to drive off. Ten minutes later King Thomas reached the small manufacturing facility close to Adaklu Senior High School in Waya not being noticed by anyone in the town except the once around the Chocolate company as the news was spreading fast when school children saw him stepping out of his car running to their parents to tell them about the arrival of King Thomas.
The chocolate company owner, Mr Gideon Acheampong, was taking King Thomas around his place and explained him all steps taken to ensure great quality and taste saying: "We get chocolate in big blocks from the Tema factory accordingly to our requirements as to make that pre-process ourselves would not be feasible financially. When the big blocks of chocolate arrive here, we add secret ingredients to make it very tasteful for our customers. Here you can see a bar of chocolate, our latest invention, that is a bit dark but not too dark so that also kids will enjoy them...and the taste is a combination of orange, the once farmers around here give to us, pineapple and a mixture of mango and coconut water all in a light yoghurt cream to give a taste like no other. At the moment we only produce for our people around Waya and up to Bergo and Accra, but we work and trust that in a few years we can also produce for export. The factory in Tema is a great marketing hub for our local manufacturer and we believe to be ready for marketing all our various varieties from all over Ghana to the international market and take the consumers by storm. Right now, as it is only the bigger companies here in our country go for export and are very, very successful in doing so. In many markets, they have increased their shares in the respective markets telling international consumers of great quality, taste and innovation in the chocolate industry while at the same time reduce costs so that our own people here can also enjoy the best quality in the world...which was overdue and so much needed. Over the years, Sir, I can report back to you, that Ghanaians consume each year as much as Germans do, once the leader in chocolate consumption per head...and there is more to come. Now we even see Chocolatiers from countries like Switzerland and Belgium to come to Ghana for training, never seen before in the history of our nation. We are so happy to know that no raw cocoa bean from West Africa is hitting the international markets and are subject to speculations when it comes to the price. All that is an issue of the dark, dark past of our continent. Once never thought to be possible is now normal for us in the industry...nothing much to think off. Of course, the fight to come that far was truly not easy, Sir...I have followed your decisions and steps taken very closely in the media...but in the end, it was successful...and that is all that matters, right Sir?"
"Sorry, this chocolate is simple...heaven on earth...yes, sure...you are right, the fight was worth it as victory was always insight," was King Thomas licking his fingers at which particles of chocolate were attached to. "I am so, so proud of your achievements...and the once of so many other along the Ghana chocolate Trail that attracts each year chocolate lovers from around the world. I hear more often than in towns like Waya hotels and B&B houses operate catering specifically for these visitors."
"That is so true, Sir...so, so true. Just a couple of months ago a new small twelve-room hotel was opened just across the street to cater for such visitors most often simply booked out. Sometimes it seems to like in Nepal down at the Himalaya in a base camp, people willingly waiting to see all the chocolate varieties we as Ghanaians have to offer to the world. That is free and feels great, Sir...thanks to your great vision for mother Ghana that we have never seen before in our democratic elected Presidents with one exception of our first President Doctor Kwame Nkrumah."
"I wish so often that I would have met him...great conversation, also disputes on an interesting and respectful level...we would have had. But life is not fair at all...but we...what wonderful chocolate, the shape I have never seen before," stepped King Thomas closer to a side table that did not stand in the light of the room. "This is banknotes, right?... And here a football...and here a mobile phone...here a computer...." As a former cocoa bean trader and inventor of chocolate products himself this chocolate company brought him back to the days he had been holding chocolate ideas created by his imagination in his hands for the very first time leaving the production line he had set up for his experiments, a small line yet the first step for mass production. "That is fabulous, sir...simply great work. The nation owns you and the other chocolate makers a great deal, basically their good future. I honour you always, Sir." King Thomas sat in the living room of the family next door to their production room taking tea and homemade cake. He was informed that his son, an ambitious baker in spe, had prepared the cake for the King. King Thomas smiled taking the teenage boy in his arms to honour him. He reminded his hosts and said: "You will all recall the dark days of the last Republic when men helping their wives with housework and educating the children was unacceptable as the people believed falsely that work if for man to provide for his family while work at home is entirely for the wives to take care of even sometimes these wives were working much harder than the men. Ghanaian men used to be cheaters on their wives too often and still did not feel ashamed to treat their wives like that. I am, come on, come to your senses. In these olden dark days of our nations' history and husband going out to the open market with his wife seeing he would carry the shopping home together with his wife and not the wife carrying the heavy shopping bags alone while the man was walking well before her...that was regarded as wickedness by the woman herself. I mean, what a stupid and foolish thinking in the dark times of our nation men and the rest of the society had when it came to this matter. I am only happy to see that modern times are here to stay and that our people have changed their attitude in their families. It was a hard fight to bring change, but in the end, the fight was worth it."
"Yes Sir, in the dark days of the fourth Republic and the once before," said the Chocolate Maker having his son standing beside him and his wife sitting at the other end of the table, "men cheated too much on their wives. A man with money would take more than only one wife and make her pregnant with many children. Imagine even black men calling themselves Christians going to church pretending to be a child of God that obeys his written laws in the bible...even they had no shame to take as many wives as they were able to feed. Here in the olden day's money was able to buy you anything regardless of how stupid someone was, how foolish his mind was. Good character, good attitude, good works and intelligence, all stood behind money in what our mind was accepting as powerful and meaningful. Money was all we were interested in, not in a good mind. Therefore, it was no wonder that we did not progress as a nation. Only the collective change of mind of all of us to do what is right and bring out the best in people, that helps a nation to move forward. But we were worshipping money more than our good mind and a good attitude. That is evil, only evil, so bad."
"Yes Sir, that is evil," agreed King Thomas seeing his Assistant making signs for him to leave for the next appointment. "But we were bringing an end to it. Now someone can only marry one woman and the marriage is only legal when performed before the state, our marriage registry offices. The shameless tradition of paying bride price is no more in the system but subject to severe punishment. Parents need no longer to be asked for permission to get married, only the couple decides for itself, that`s it!" King Thomas got up, gave his host, the Chocolate Maker and his wife as well as the teenage boy a hug, stepped out of the building and onto the road for his driver to take him back to Accra and Bergo, the last stops of his tour on Ghana Chocolate Trail. He asked his Assistant: "Tell me, how many such small companies do we have in the whole of Ghana?"
"As of now we have around 500 such manufacturers most of them are run by only one person and his family, others have two or up to ten helpers," was the answer King Thomas got.
"That means, we have not reached yet our final target!"
"That is correct Sir. But we are on a good course to get there in the next three to five years."
King Thomas was please and looked out of the window seeing the bush of Ghana`s hinterland pronouncing: "Well...well! And look out here over there. The ladies no longer standing by the roadside with their shacking wooden tables. Now they have proper big blocks build small places to sell their farm products that they take from the farms behind them. That is also much safer for them when they stand there so that no speeding car can hit into them and kill these fine, fine ladies...so hard working. I often think this world, most certainly the economy of many countries should be managed by ladies only...that most certainly would be better."
"Yes Sir, I agree, and I am also happy to see that Ghana is now well organized. before during the dark days of the fourth Republic, no one of us cared about time. Time was there but we ever understood the importance of it. We lived anyhow with no respect for time and the time we agreed with others for meetings to make their time work well for them and us. When we were having the money and the other one wanted business from us...my God, the olden dark days of the fourth Republic were so, so bad...we simply did not care about that person. When someone was financially or in power lower than us still on his way up...oh, God we plea to you for the forgiveness of our dark black mind...we did not respect him at all rather looked down on him like trash. Please God...I beg of you...have mercy on us and forgive us what we did so wrong to ourselves in the past," prayed the Assistant to the heavens above while King Thomas did not move his eyes from the vendors having their shops by the roadside passing by. He looked beyond the obvious and tried to imagine the farms in the bush so lash green, so rich of everything a Garden of Eden could provide for its people.
"Isn´t this a blessed country? Three times a year harvest time for some of our produce! It is simply amazing what God has done for Ghana," said King Thomas while leaving the outskirts of Waya with long stretches without any villages or farms insight. "
The Assistant looked out of his window too and agreed: "Yes Sir...we as a nation often do not appreciate what God has done for Ghana. We simply take our blessings for granted. Once a year we praised our farmers at Farmers Day and awarded them with houses and tractors and stuff like that. But when I watched the annual ceremony, I never had the feeling that even they appreciate the blessings given to the nation only the profit they can harvest through their hard work."
King Thomas looked at his driver that was slowing down seeing a speed ramp just in front of them. They were entering another rural village with big baskets standing by the roadside ready for trucks to come and pick them up, baskets full of shining yellow maize for export to Europe, a maize other countries were not having the patent on but much liked by the consumers in many countries of the world. He asked the driver to stop, got out of his car, walked to the baskets when seen by kids playing football at the nearby pitch more people gathered to greet King Thomas. He was happy to greet them one by one having no fear anyone could do any harm to him. He was free and of simple attitude yet highly creative, inventive and intelligent filled with the wisdom of an old man that had seen it all during his lifetime, the good, the bad and the ugly. Nothing much could shake his mind and emotions, he was rooted and anchored in himself always giving him the much-needed empathy to relate well to people. The never saw him as their King more like an old father that had so much love in his heart and mind for the people he had come to serve. With a big smile being pleased and proud said King Thomas to anyone around: "You see, such a simple thing like maize grown in so, so many countries around the world, our scientist have improved on the plants and made them so good that we were able to have a worldwide patent on this sort of maize that gives our farmers a great profit and helps their children and grandchildren to have a better and always better life. I do not want to think back to the dark days of the former Republics during which governments took loans and loans as a burden for their people only to win elections after elections by which to sit at the source of Ghana`s national assets and share parts of it diverting them into their own pockets. One government even had one hundred and thirty-five Ministers comprised of family and friends for a population of twenty-nine Million Ghanaians while we have fifteen Ministers and each has one Deputy so in total thirty Ministers for a population of close to fifty Million Ghanaians and still counting."
"What do you mean Sir, by still counting?" asked a small boy of not more than twelve years in his jersey sweating from the last game played.
"As the situation stands now, we will see a sharp rise in the numbers of Ghanaians as children are still seen as the social network for the parents due to lack of government interventions and good social systems not being in place," got King Thomas down on his knees to look the young boy on the same level into his eyes. "If we would not have come in to bring an end to the unnecessary suffering of you people here you would be by now already over today´s mark to head in the next forty or so years to reach one hundred and fifty-nine based on a multiplication factor of the past of five point six while at the same time income from selling natural recourses would end as when you exploit them they get finished one day and climate change will increase the prices of food production making it difficult for many even to have one meal a day."
"So, you Sir has stopped that nonsense?" asked a little girl hiding behind the teenager boy in his jersey.