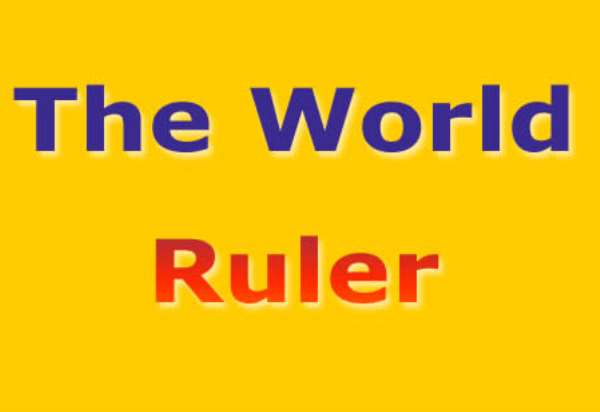 "Yes Sir, you are absolutely right, we have still many issues on our agenda such as the flooding problem in our cities and the water problem in all of Ghana," confessed Minister for Justice, Abdul Abadi with serious looks on his face, "as we inherited the open gutter drainage system from the fourth Republic at a time the human race long before had concluded that open systems to stamp the flooding aspects of a city are deadly. But still, the democratically elected Presidents, all-knowing about the problems open gutters cause to their people, were too stubborn a continued again and again to build these deadly traps for their people. Underground pipes are of course more expensive and need more time to construct, once done in the perfect manner they last for generations and benefit the people much more...over time as I have to say. This strategy plus demolishing illegal structures in the way of the free flow of heavy rains...and we destroyed thousands after thousands such structures with many tears in the streets of our cities by their owners...not an easy task taking away assets of poor people...not easy. But as we are a Government, and our King Thomas, that does not need to be re-elected every four years we do not have to please people for them to give us their votes. All we need to do is what is in the best interest of the country and punish the once having worked against it, simple as that. That is one reason why waste dumped in our environment was never tackled seriously for good. Politicians promised clean cities and clean water bodies but never enforced heavy fines on people destroying the basis of a good and secure life. We do not care about such people`s comments and insults, the result of our interventions that is all that matters. We have a generation plan for our cities and the entire country to ensure the safety of our people, as regards to heavy rains to have space enough for water freely to flow into the Gulf of Guinea or in the rural areas to harvest rain and use it for farming purposes. What in Europe is common to park in the city for recreation and to enjoy the eye something we have implemented massively using it also in times of heavy rains as a means to cope with the water. Like in any other country around the world nothing here is perfect. Climate change is still on our agenda and causes here and there challenges that we look into right away and try to find solutions right there or with a clear timetable to help the people affected. We do not need sweet talk in Ghana anymore, what we need is Ministers doing their job and perform swiftly...that is all. We are free as a government from the need to raise campaign money for elections as we have no election. This helps us to focus not only three years on the country with one year off for election campaign, but as we do not need to spend money for election material we do not have to find money how to pay for all that, something in the Fourth Republic was very clear as after the election the Presidents and their parties had to take the financial compensation from the national assets and bribery by foreign companies and organizations. The money the former political parties they got from the state as a compensation for their election results was never enough to cover the cost of running of a party nor the election campaign costs...and foreign donors` financial support was not allowed by law still in practice happened often giving part of the country back into the hands of foreigners. We have no elections any longer, but I honestly can declare because of that Ghana is more independent than under the fourth Republic of Ghana."
"Very interesting point, I need to think deeper about it, Minister;" said Justice Minister Indra Singh from India closing his eyes to meditate. The conference was going on well with many controversial discussions about various law issues the countries around the world were faced with want to hear from their Minister colleagues about their ideas how best to solve them.
James Young, USA Minister for Justice and Attorney General of his country sitting in the small group surrounding Minister Abdul Abdai with tea, coffee, scones and sandwiches served standing before them on the couch table made of thick glass asked: "I am very interested in the Freedom of Speech laws that you have here. I was informed that this is more restricted than in our societies. Please, Sir, share more light on it with me, please."
"I know where you are coming from, Sir, and what you want to hear, "smiled Minister Abdul Abadi while enjoying his hot tea with milk and small sugar. "We are faced with a country in which people love to gossip too much...and mostly bringing out false claims against others that do great harm to them and waste the time of Millions. Instead of concentrating on the real important issues of life our people love gossiping too much. Modern tools like social media have put out shit storms and fake news to the extend we had to intervene and take drastic actions. We were asking ourselves what best can be done to have a good working balance between Freedom of Speech and the need to end useless gossiping and fake new to ensure our people are well informed from and by reliable sources about whatever their interest is yet to protect the innocent and make them focus, as I said, on the real issues of life. For that matter, we have widened the rules under which media houses can operate. I mean, any media house before putting out news in whatever form, has to verify the truth to the news, somethings which also applies to individuals on a social media platform and alike. When they put out a story and that story cannot stand in court, or pastors put out stories against other pastors and so on, in your society and the fourth Republic anyone offended was able to look for justice in court and potentially ask for financial compensation, that`s the end of the line. In some of your countries, media houses have to put out an apology in their newspapers or elsewhere. And that`s it! for us, as we see it, it is here in Ghana an open door to gossip and gossip with no sense at all. Therefore, we had to take drastic actions. Now, if a media house or private person is doing such things like heading for fake new to be all over the country, the media house will be warned in court three times maximum before the licence will be taken away. The owners of such media houses and their journalists will be no longer able to operate for at least ten years. Private people like pastors and so on will be sent for a minimum of five years behind bars and their churches will be closed."
"Is that not too drastic? I mean, everyone makes mistakes and in a fast-moving world this happens by mistake so often...you cannot stop it," wanted James Young Minister Abdul Abadi to consider.