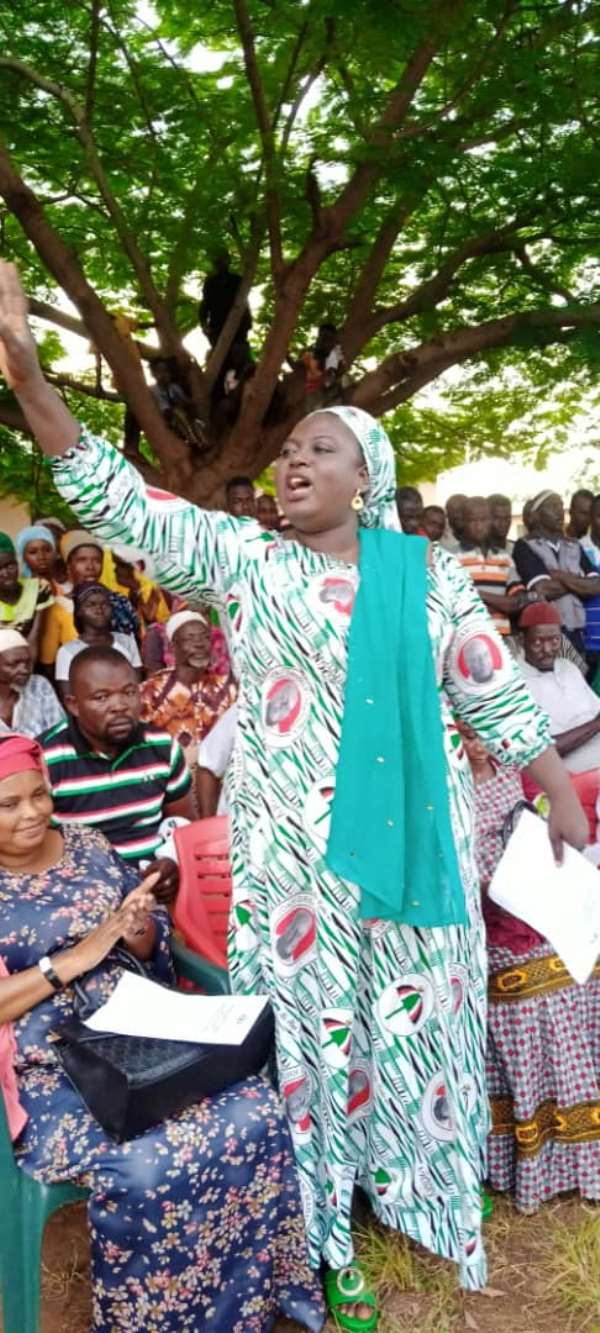 Hajia Jemila Amadu, the NDC Northern Regional Zongo Caucus Coordinator
The Northern Regional Zongo Caucus Coordinator for the opposition National Democratic Congress (NDC) , Hajia Jemila Zongo Amadu has called on the Fulani community in the country to rally their support behind the John and Jane ticket to recapture power, come December 7.
According to her, Ghanaians only benefited hardship, borrowing and corruption from the Nana Addo led government after been voted into power since 2016.
Speaking at the inauguration of the Mion Fulani campaign team in the Mion Constituency of the Northern Region, she expressed disappointment in the Second Lady of the Republic of Ghana, Hajia Samira Bawumia for lack of development and progress of Fulani tribes in Ghana but claims to be one of their own.
Hajia Jemila Zongo who described Hajia Samira Bawumia as a camelleon, cautioned the Fulani community and women in general to be wary of her as she comes in different colors to deceive them for votes.
"Samira Bawumia is coming again in different colors, she is like a camelleon so be aware of her. She will be here to deceive you again in order to vote for her NPP, please say a big no to her."
The next NDC government she said has a plan for all as the John and Jane government will run an administration of equality, provide Jobs, ensure free primary health care for all and the almighty 'Big Push.'
Hajia Jemila Zongo Amadu together with the NDC Northern Regional women organizer, Hajia Nafisah, Former Member of Parliament and Deputy Minister for Agric, Dr Yakubu and other party members graced the occasion.
On his part, the Former Member of Parliament and Deputy Minister for Agric, Dr Yakubu urge members of the National Democratic Congress not to give up in their efforts to get the party back to power and deliver Ghanaians sufferings and hardships of the Akufo-Addo government.
He appealed to party members to spread the good policies of the NDC manifesto to the people by embarking on a door to door campaigns in the constituency .