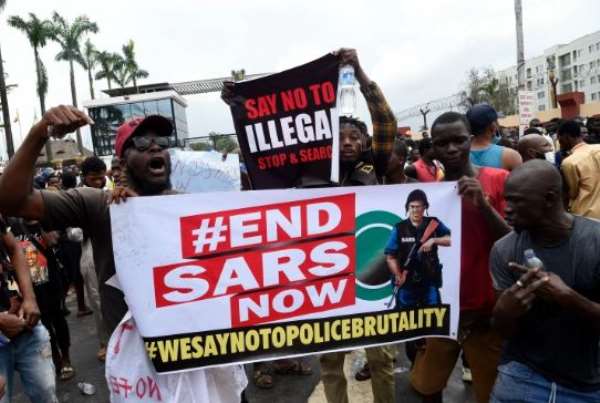 Undoubtedly one of the most endowed continents of the planet, the continent of Africa has sadly found itself trapped in an unending riddle of retrogression in all aspects of development and this sad situation is reflected in the state of even its most prominent countries such as Ghana, South Africa, Kenya, Egypt and Nigeria, which happens to be the inspiration behind this article. For far too long political leaders and state authorities have taken the people for a ride with a seemingly deliberate attempt to make life unbearable for citizens especially young people on the continent at large. In a contemporary world where many countries are putting in relevant measures to ensure that their young people who form the crust pf every country's future progress, the reverse, unfortunately, is what applies to many African countries like Nigeria and Ghana where the system has been deliberately engineered to frustrate the progress of young people. Considering that Africa has about 60 percent of its population under age 30, one would think that policymakers and political players would work towards ensuring better opportunities for young people to do well. In fact, I cannot stress enough how shameful it is that countries like Nigeria and Ghana should still be grappling with the lack of basic amenities such as electricity and clean water, when the conversation should actually be about technological advancement to catch up with our peers in other countries. As though this is not terrible enough, it is most shameful that police who are supposed to be watchmen over the people have metamorphosed into beastly machinery of atrocious, callous and high handed group of people who terrorized young Nigerians for many years for merely looking good, possessing latest gadgets and driving fancy cars. The unprovoked killing, maiming, kidnapping and torture suffered by young Nigerians at the hands of these brutal monsters lingered on until October 8, 2020 when the people decided that enough was enough.
Indeed, as a youth and political activist, the spirit, grit and determination exhibited by the heroic young Nigerians in reclaiming the freedom from the oppressor in the face of glaring danger is one that posterity would forever be proud of. The young people of Nigeria have shown their leaders that indeed the power truly lies in the bosom of the people and by extension sending a strong indicator to all other leaders of various countries within the African continent. Young Africans have been taken for granted for far too long in our respective countries and it is most refreshing that this generation of young people have finally arisen to demand what they truly deserve. Why should it take the average African graduate up to five years to find a decent job? Why should it be so difficult for young people to attain success solely on the back of their own merit without having to know someone of influence or power? Why do young people in Africa have to suffer so much just to be able to feed once or twice a day? Indeed, the fact that many young Africans would prefer risking their lives to travel through very risky means in a bid to seek greener pastures abroad rather than strive for success within their respective countries exposes the extent of the systemic rot and frustrations we experience on the continent. The fact that young Africans would rather travel by foot across the Sahara Desert hoping to get to countries like Italy without recourse to the many dangers involved is very telling of the extent to which young people are fed up with terrible governance.
But, a new dawn is here. The young people of this continent have finally found their voice and just like the gallant youth of Nigeria who risked it all to demand an end to reckless police brutality, we will stand up for what is due us. The EndSARS campaign was a tremendous eye-opener for all young people on the African continent. Let our recycled, highly corrupt and gerontocratic leaders know that we are coming for them and they must either start being efficient as the servants they are supposed to be or back of from political leadership. The political bourgeois who have milked our resources for many decades and in the process losing every drop of their sense of accountability must begin to realign. Because there is a new generation of youth in Africa. This generation will demand good governance. We will demand equal access to opportunities. We will demand accountability and we will demand respect. The young people of Nigeria have done us all proud by showing us that indeed the people's power is mightier than political power. That being said, may the steps taken by the Nigerian government to end the SARS menace live up to expectation. Let no one be deceived that the young people would let down their guard. We are watching and we will demand progressive leadership and nothing will stand in the way of that. With love, from Ghana.
Nat Tetteh
Email: [email protected]