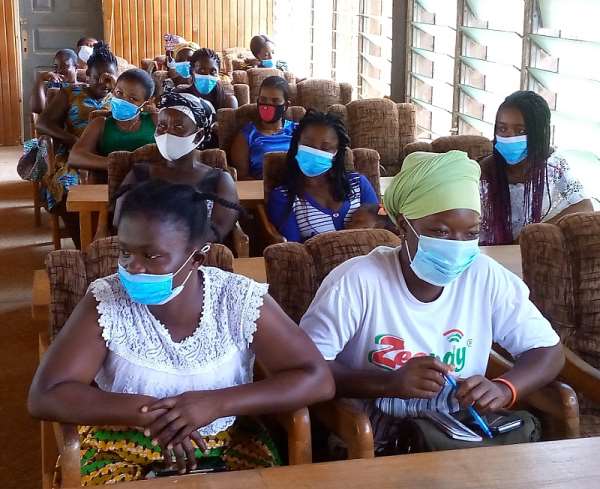 The National Board for Small Scale Industrials (NBSSI) has organised an entrepreneurship training workshop for Coronavirus Alleviation Programme Business Support Scheme (CAP BuSS) beneficiaries in the Ahafo Region to help improve their businesses.
The two-day training workshop which assembled 300 beneficiaries of the government's stimulus package was held at the six District capitals; Goaso, Bechem, Duayaw Nkwanta, Kenyasi Hwidiem, and Kukuom.
The Acting Ahafo and Bono East Regional NBSSI Manager, Kwasi Abayie Acheampong in an interview said the training is to help position beneficiaries to improve their businesses irrespective of the kind of business one does and where it is located.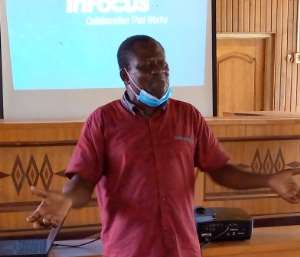 According to him, once they are able to use the measures outlined by their facilitators to improve their Micro, Small and Medium Enterprises (MSMEs) automatically getting profit would be guaranteed.
He explained that the training has upgraded the knowledge of the beneficiaries on how to expand their businesses at all levels to help them earn more income along the line.
"Sustainability is key so facilitators sensitized them on that areas as well " he stated.
Kwasi Abayie Acheampong advised them to make good use of the training to have improved businesses and also confirmed that NBSSI monitoring teams will be on grounds to assess them.
He expressed that the government wants them to make good use of the funds received in support of their businesses amid the COVID - 19 pandemic and that is the brain behind the training workshop.
Some of the beneficiaries interviewed thanked the government and NBSSI for the training which will aid to boost their businesses.
According to them, a lot has been learned and they can assure the government and NBSSI of improving their businesses in no time by putting the things acquired into practice.